10 More Fun Family Adventures in Denver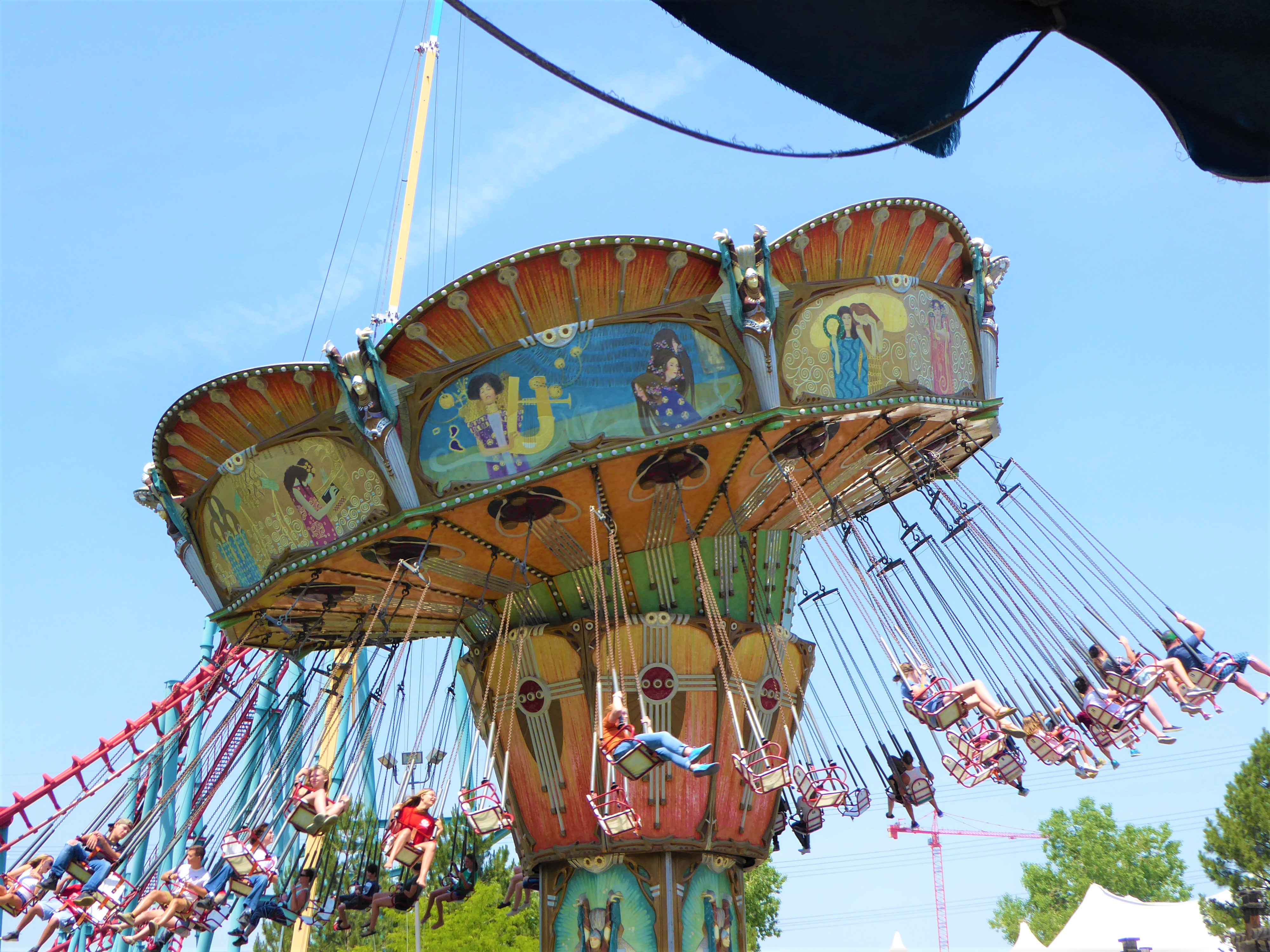 We received such an overwhelming response to our post on Fun Family Adventures in Denver that we decided to create another list of 10 more fun family adventures in Denver. Each location is perfect for a family outing, or for anyone visiting the Denver area.
Elitch Gardens Theme and Water Park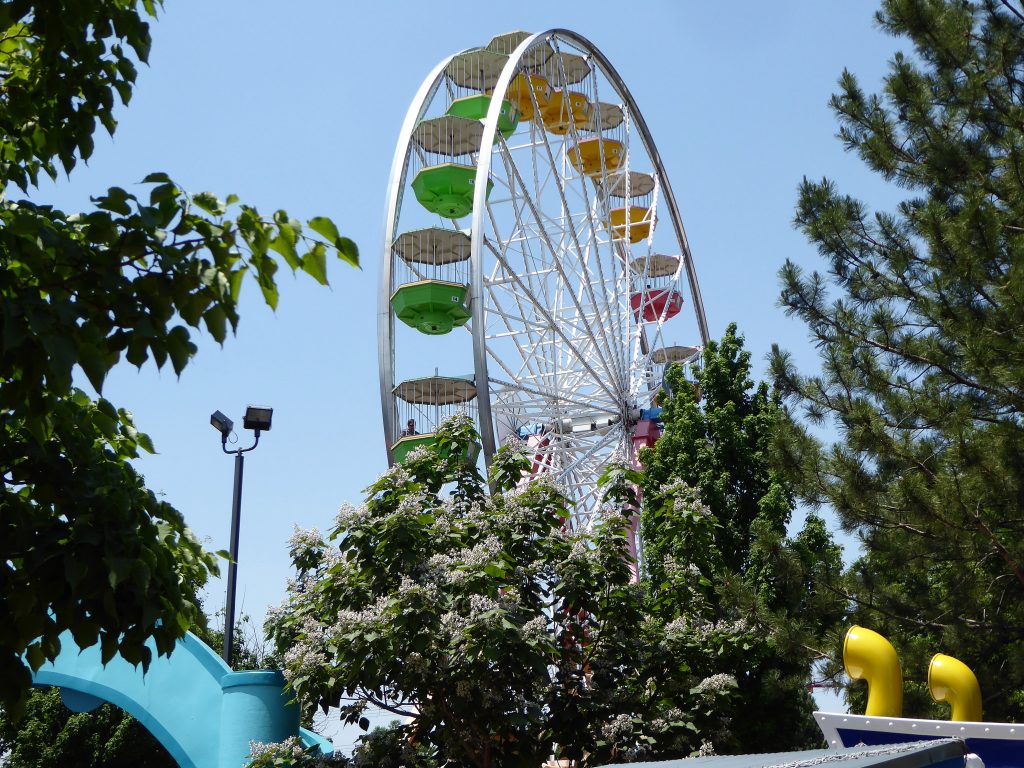 Elitch Gardens is Denver's premier theme park. The amusement park has rides for all ages. You can find rides for the tame at heart and for the ultimate thrill seeker. The theme park is open April through October, and the water park operates from Memorial Day through Labor Day.
We love the classic rides found at Elitch Gardens. My wife and I love sharing our childhood favorites, like the Tea Cups, or Tilt-A-Whirl, with our children. There are so many classic rides, like the log ride, the Spider, the Ferris wheel, and the Sea Dragon.
There are also many exhilarating thrill rides. Some of these rides are too much for an old guy like me, but our son loves them all.
In addition to the theme park, summer's at Elitch Gardens means water slides and wave pools. The water park draws a massive crowd during the warm weather months. On select summer nights, you can lounge in the wave pool while watching a movie during a pool party.
The theme park also brings top name music acts from the worlds of Country, Pop, Christian, and Mariachi. Concerts are free with paid admission to the park.
And in the fall, the water park section is converted to Fright Fest, a Halloween scare extravaganza.
Four Mile Historic Park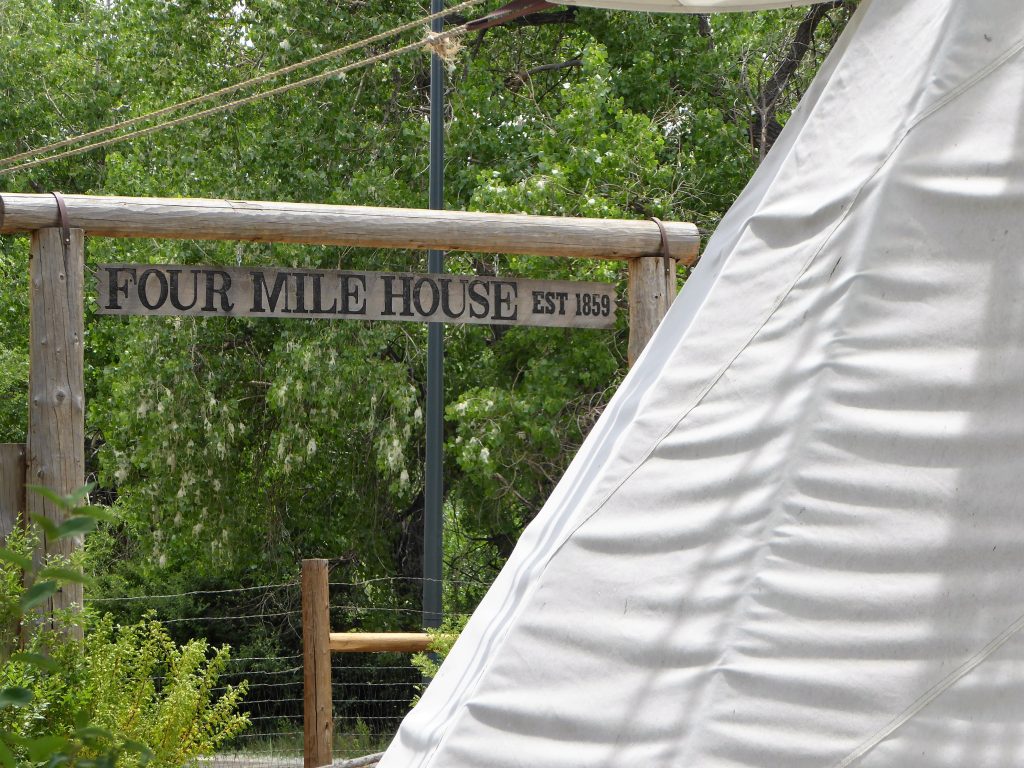 Four Mile Historic Park is located in the center of bustling Denver. Surrounded by high rises and apartment complexes, the park reveals life in Denver in the 1800s. The site features a farmhouse (which is the oldest preserved structure in the city), a converted one-room schoolhouse, barn, and trapper's shack. Our kids loved mining for gold so much that I didn't have the heart to tell them that it was only pyrite. It was fun watching my son weigh his discoveries and evaluate whether or not he found real gold.
The park has free admission days the first Friday of each month. Whether you pay admission or take advantage of a free day, a trip back in time to Four Mile Historic Park is well worth a stop.
Castlewood Canyon State Park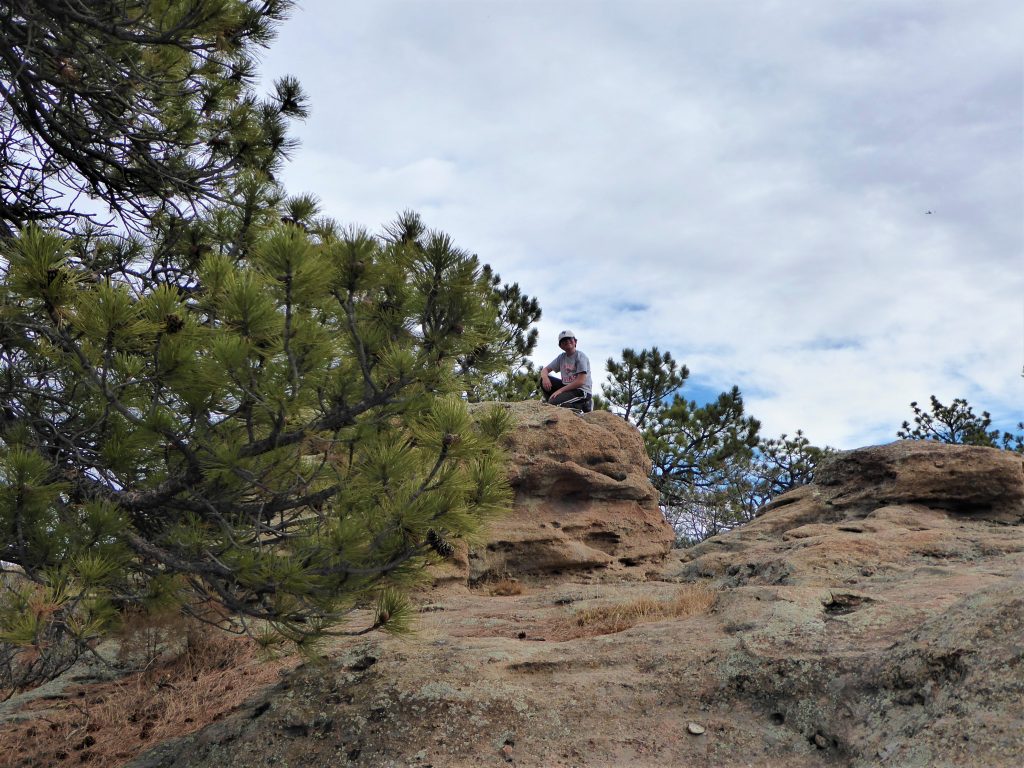 This state park is a 30 minute drive from Denver, but it's definitely worth the drive. The park has miles of trails for hiking. But, some of the scenic overlooks make this park a must see.
This is one of my son's favorite destinations. He cannot get enough climbing on the boulders, exploring the sandstone cliffs, and searching for animals (we've spotted snakes, rabbits, and deer) on the pathways.
Castlewood Canyon State Park is away from the hustle and bustle of metropolitan Denver. It's not as crowded as some of the other state parks closer to Denver, which we enjoy.
Children's Museum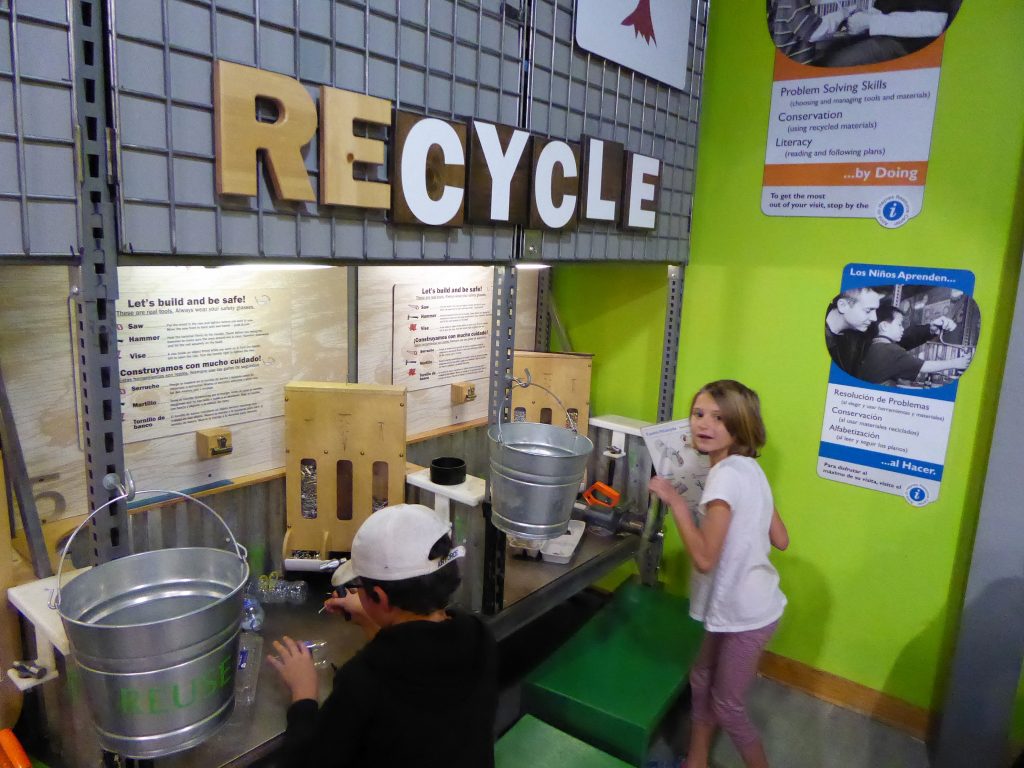 The Children's Museum is a perfect place to take a family for a day of science and art exploration. Our kids enjoy the climbing area, where they don a helmet and climb a three-story staircase. A camera at the top records the kids, so parents can watch their child's accomplishment, if they choose not to climb themselves.
However, the museum has much more than a climbing area. The veterinarian room lets kids play pet vet with stuffed animal toys, lab coats, and plastic stethoscopes. The fire station includes bunks, a fire engine and kitchen. Kids can build whatever their minds can imagine with recycled materials in the Construction Zone. Or they can dress up as a bug, play with gigantic bubbles, learn about energy, and play with water.
The outdoor section of the park includes a child-size zip line, sand pit, and other outdoor play features.
On the first Tuesday of each month, the Children's Museum has free admission from 4-8 p.m. which is a great time to check out the museum, although it's extremely busy during these hours.
Denver Museum of Art
The museum in the heart of Downtown Denver is always free for children 18 and younger.
The art-loving family will enjoy a trip to the museum, which showcases many permanent exhibits along with limited-time exhibits. The first Saturday on each month is Family Day, which includes free admission for everyone and lots of interactive activities for children.
Our daughter, who is an amateur artist, loves to go to the museum to marvel at the paintings and sculptures.
Dave and Buster's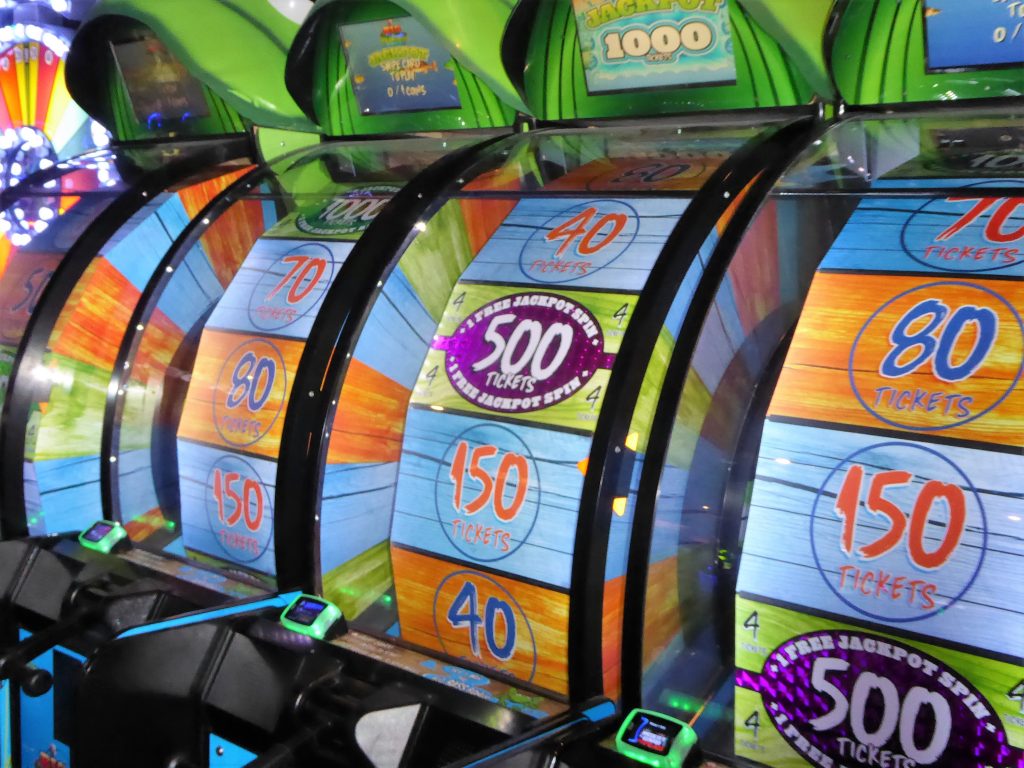 Our kids have graduated past Chuck E. Cheese's, but they still like to go out and play arcade games, earn tickets, and collect prizes. Dave and Buster's is the perfect spot for them to play Skee Ball, Rock 'Em Sock 'Em Robots, and other games. Let's be honest, it's is a fun place for the adults too. In fact, Dave and Buster's is really an place for adults to play arcade games, eat fabulous food, watch some sports of big screen TVs and drink an adult beverage.
Dinosaur Ridge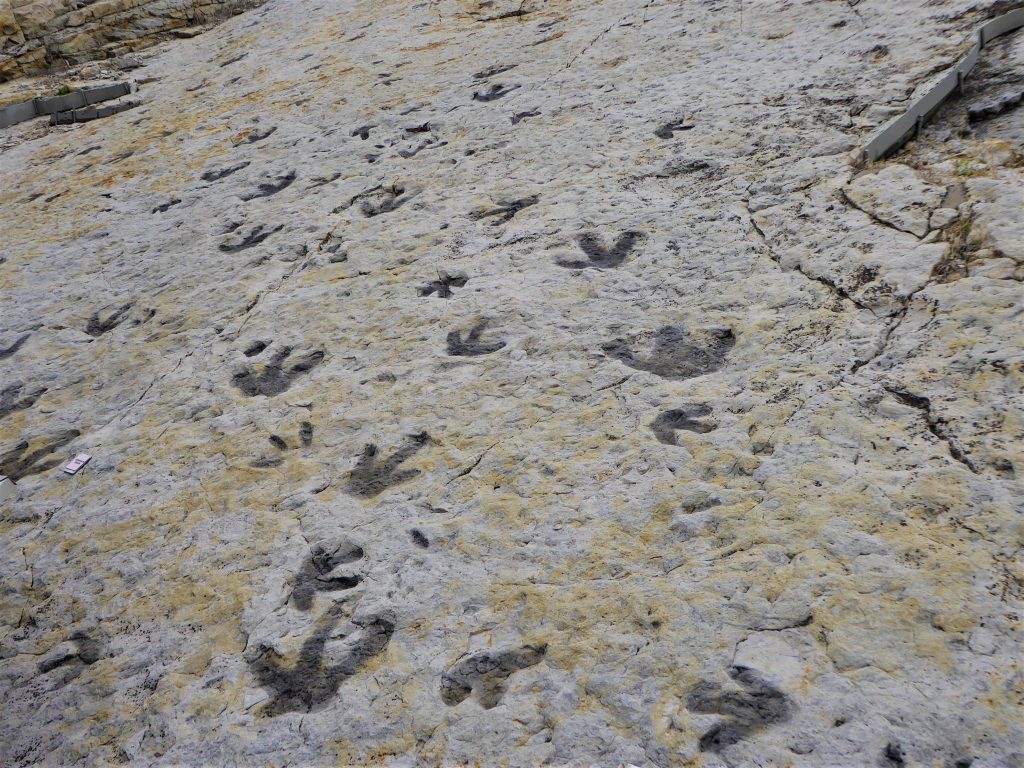 Did you know that the first discovered stegosaurus was found at Dinosaur Ridge, just east of  Denver? The discovery in 1888 brought Colorado fame as one of the western U.S. states where dino fossils were found.
Today at Dinosaur Ridge, the family can explore a number of slate and Dakota Sandstone deposits preserving prehistoric flora and fauna as well as multiple species of dinosaurs.
Our family enjoyed exploring the ridge and placed our hands inside the imprints of dinosaur footprints. We also saw the bumps left in layers of rock from a brontosaurus, which showed us just how massive that beast was. Finally, we saw the fossils of stegosaurus and other species.
Dinosaur Ridge also has a museum showcasing the historic relevance of the site and some of the area finds. Unfortunately, that original stegosaurus specimen is located at Yale University in Connecticut.
Those wanting to spend a day learning about dinosaurs can pair this trip with a visit to Morrison Natural History Museum, located a few miles from Dinosaur Ridge.
Read more about the site with our Complete Guide to Dinosaur Ridge.
Buffalo Bill Museum and Grave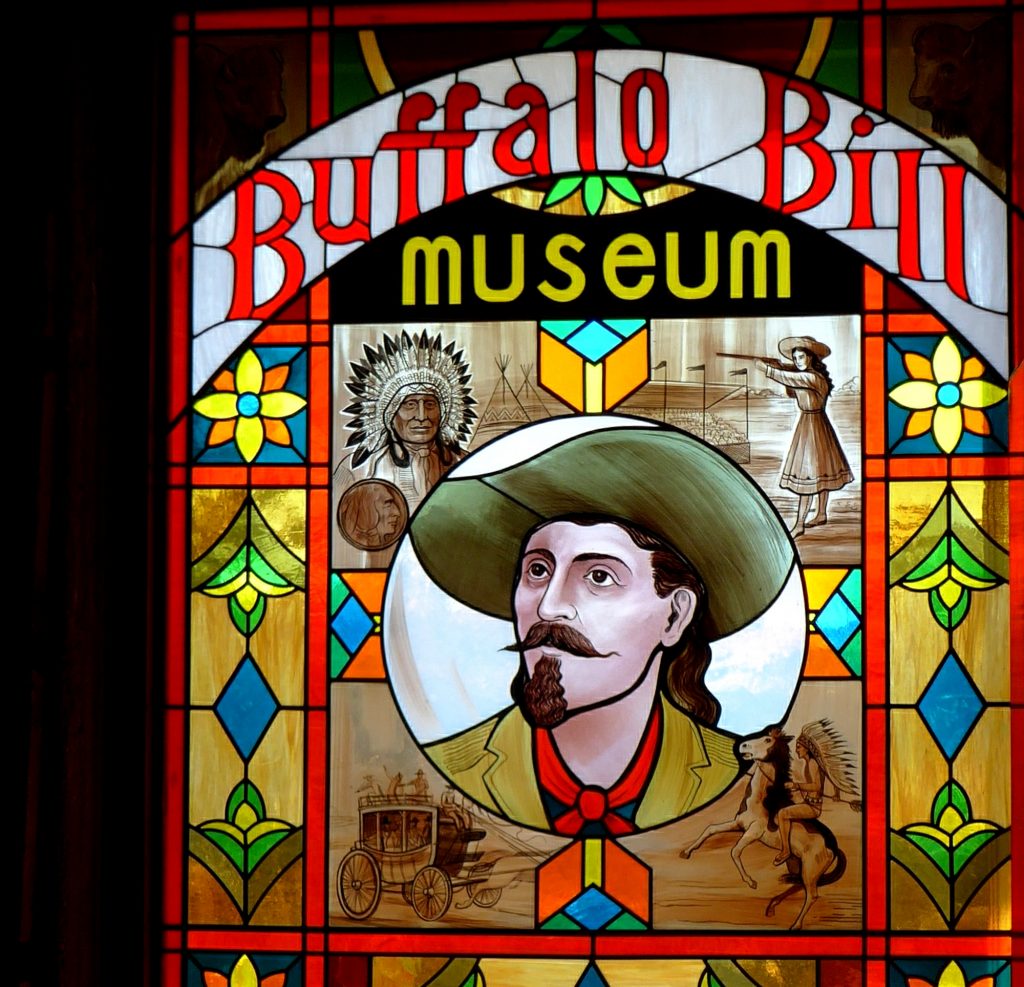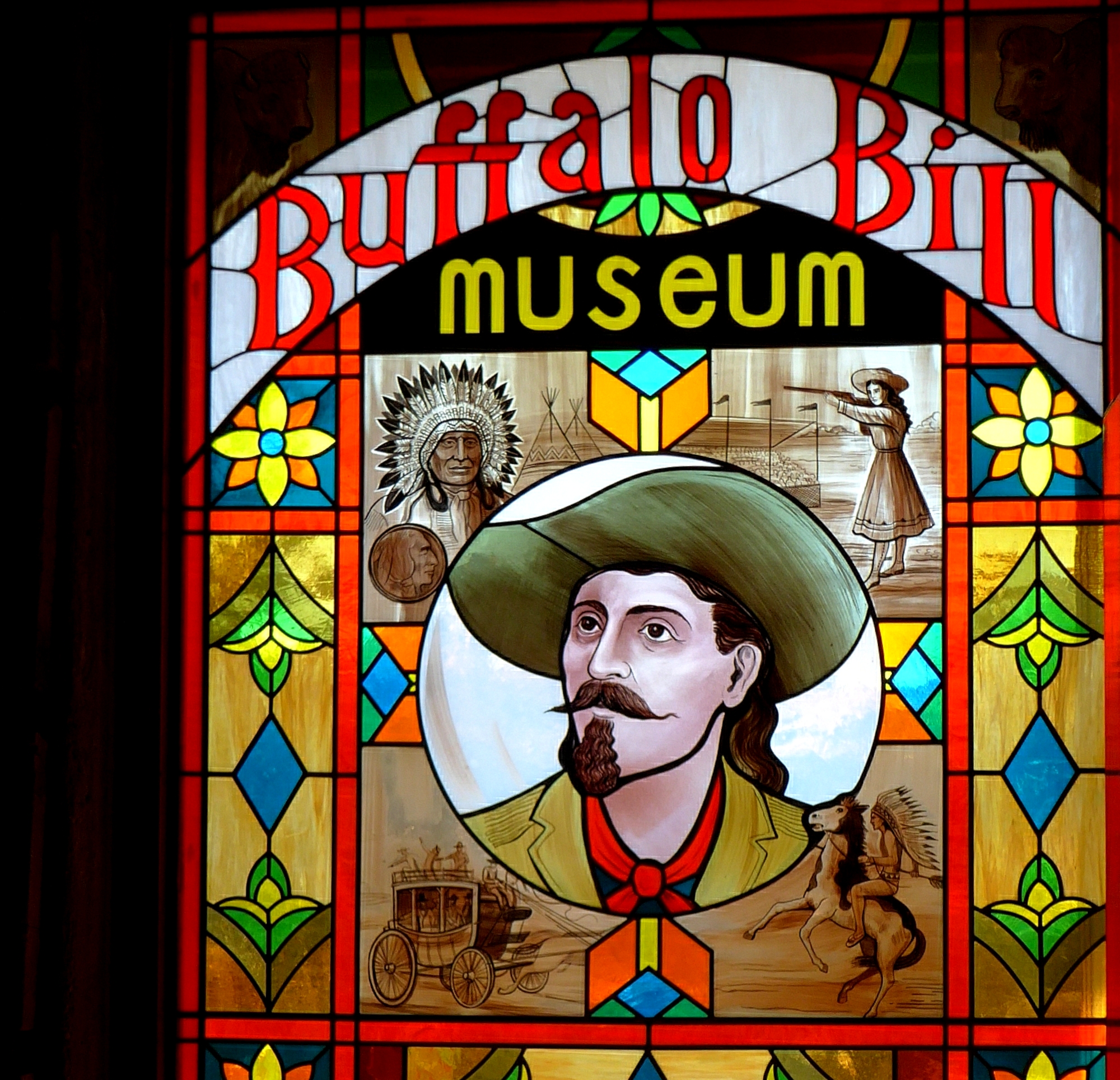 Buffalo Bill exemplifies the Wild West. He was a Pony Express Rider, a bison hunter, guide, and a showman. Buffalo Bill's Wild West Show brought the mystique of the West to audiences around the U.S, Europe, the Middle East, and Latin America.
Bill Cody spent his last days in Denver. The Buffalo Bill Museum and Grave pays homage to the Western showman. Cody's death in 1917 brought tens of thousands of mourners to Denver for his funeral service. You can visit his grave site at the museum.
Our family enjoyed touring the museum, seeing all the Wild West Show memorabilia, and admiring the gorgeous view of Denver and the Rocky Mountains from his grave.
Take a look at our adventure at the Buffalo Bill Museum and Grave.
Morrison Natural History Museum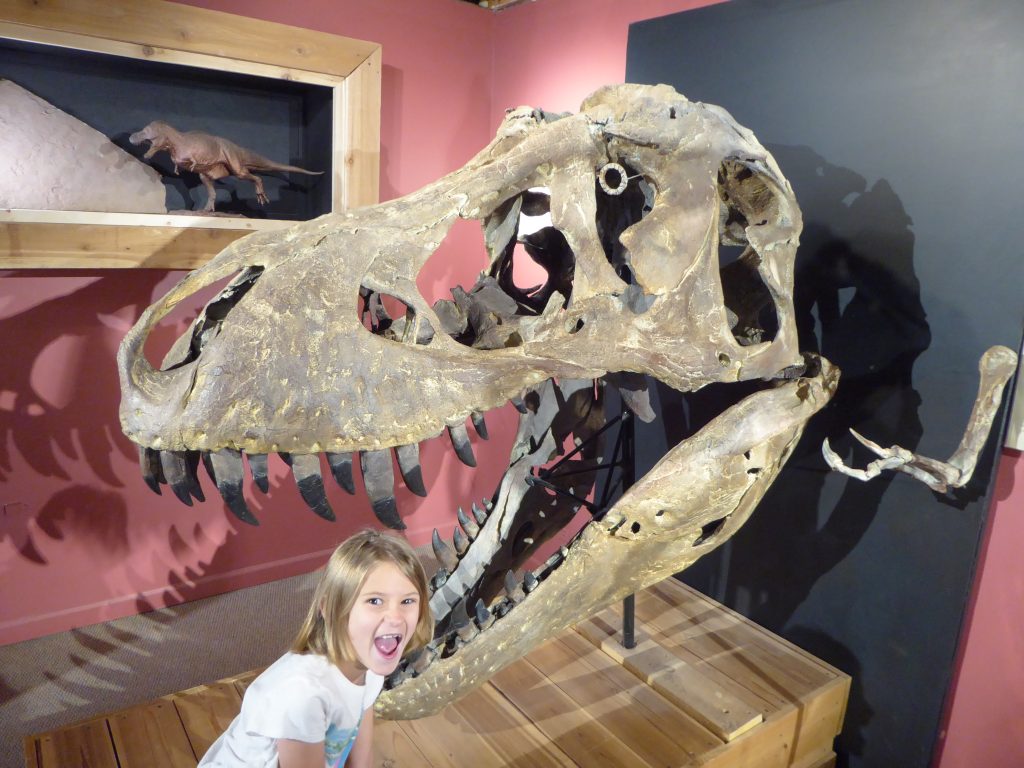 The Morrison Natural History Museum, very near Dinosaur Ridge, is another great location to see some of the prehistoric fossils found in Colorado. But, the best part of the museum is its hands-on atmosphere. You are encouraged and welcomed to touch the fossils, which include some of the first bones ever found of certain dino species, such as the Apatosaurus Ajax.
In addition to the authentic fossils, the museum also showcases cast replicas of T-Rex and Triceratops as well as information about species such as Mammoths and saber tooth cats that roamed the area 10,000 years ago.
If you want to touch more than dinosaur bones, take a tour where you can hold the resident milk snake. And the tour also allows you inside the lab, where you can watch the director chipping away at fossils, before getting your own turn to excavate the fossils. Tons of fun for kids and adults alike.
Read about our hands-on adventure at the Morrison Natural History Museum.
Denver Aquarium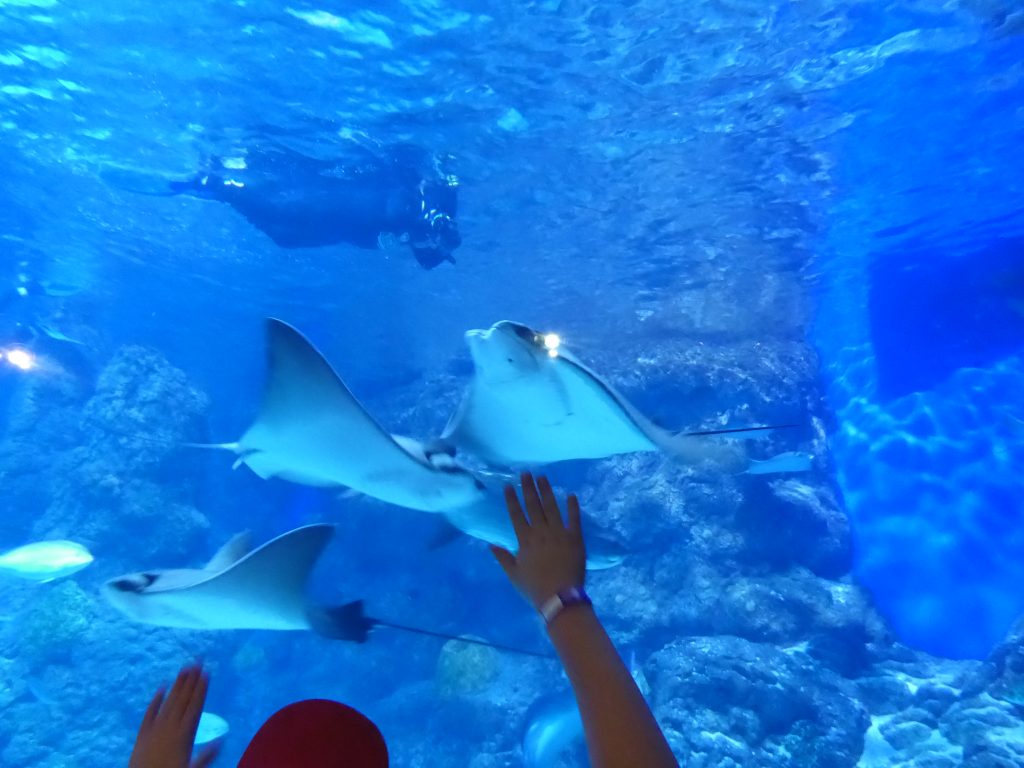 Colorado is a land-locked state. There are no oceans for 1,000 + miles. However, at the Downtown Aquarium in Denver, you can see sea life from around the world. The two-story aquarium includes fresh-water species native to the state, as well as the more exotic salt-water species every family loves.
You wouldn't expect to see a mermaid at most aquariums, however, the Denver Aquarium is the exception. Twice a day, you can see a 10-minute mermaid show in which the three mermaids tell the audience how they can prevent ocean contamination and help save underwater species from man-made waste.
The aquarium also features tigers, macaws, and sloths. Additionally, the wharf area is a great place to climb a coconut tree, hand-feed rays, and experience hurricane-strength winds in a simulated wind machine.
Experience the mermaid show and the underwater wonders with our Guide to the Denver Aquarium.
---
You Might Also Enjoy:
Other great Colorado Destinations include Great Sand Dunes National Park, Florissant Fossil Beds National Monument, The Space Foundation Discovery Center in Colorado Springs, and the U.S. Olympic Training Center in Colorado Springs.
---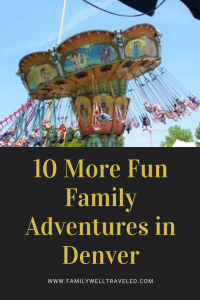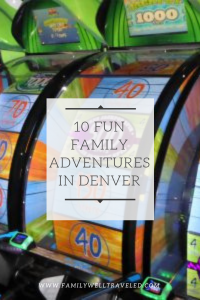 All photos and content are by Family Well Traveled and use of photos or content without permission will result in legal action.
---
---