How to Spend One Day in Rocky Mountain National Park's Wild Basin Trail and Lily Lake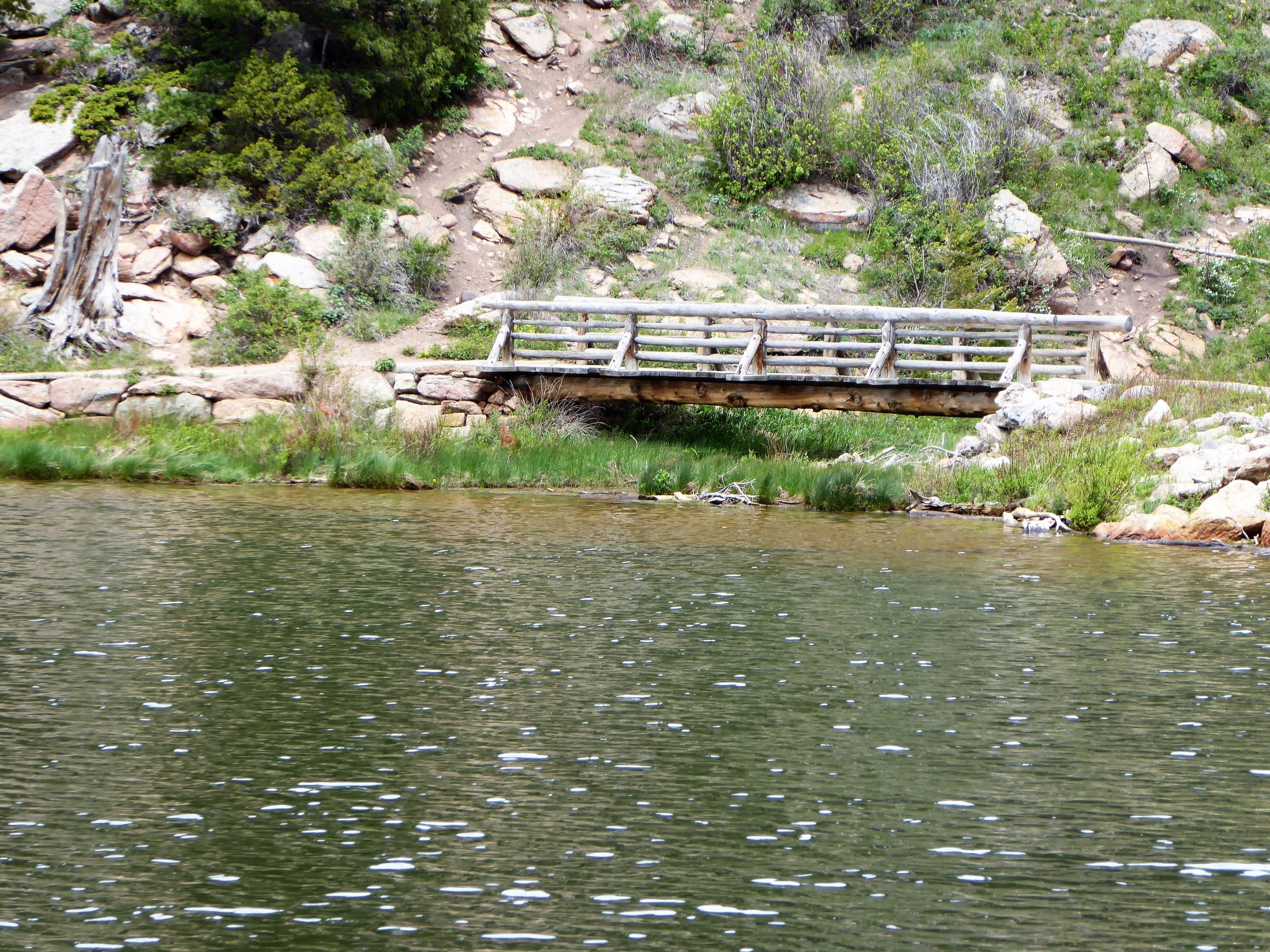 Rocky Mountain National Park is expansive. There is no way you can see and do it all in one day. Our family has visited the park several times, and we developed a strategy to visit certain parts of the park each time. We created a number of guides for one-day visits to the Colorado site. Here is our guide on how to spend one day in Rocky Mountain National Park's southeastern corner with visits to Wild Basin Trail and Lily Lake.
Getting to Wild Basin Trail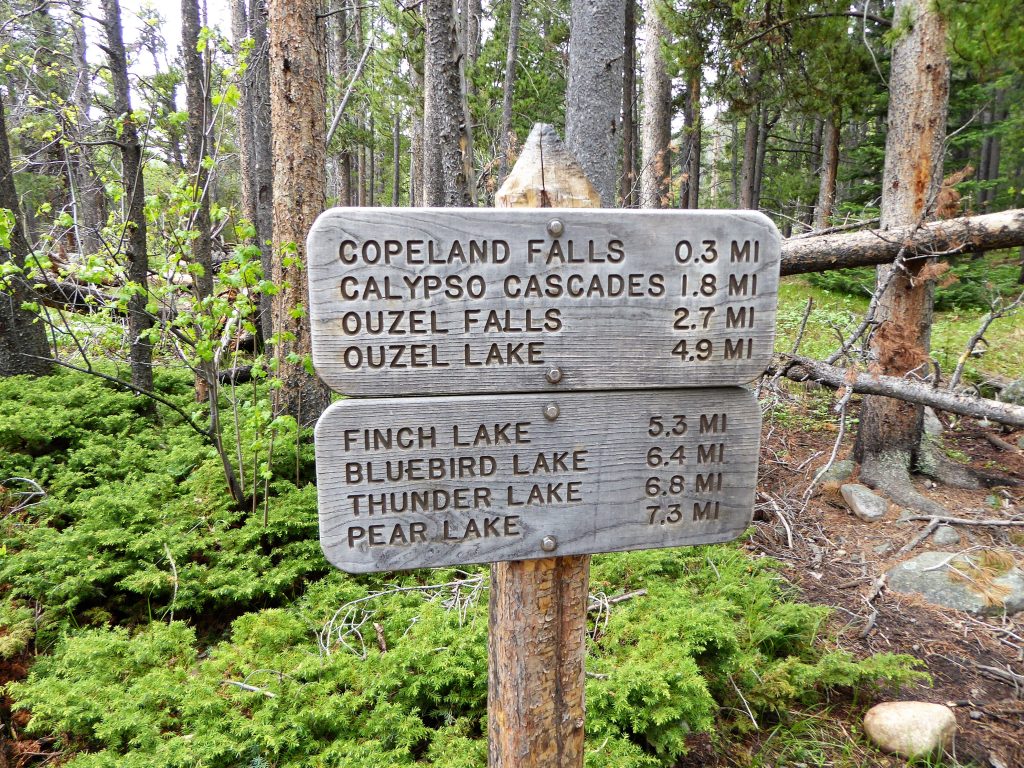 Rocky Mountain National Park essentially is divided into a West side and an East side. The East side of the park is the more popular, and includes three entrance stations. While most people go to the park through the Beaver Meadows or Fall River entrances, there is a smaller, lesser known Wild Basin entrance.
To get to the entrance from Denver, you'll drive I-25 north and take US Highway 36 through Boulder. Continue on 36 north of Boulder until you reach the pocket community of Lyons. In Lyons, you'll take CO Highway 7 to CO 115 about 20 miles until you find the Wild Basin entrance (just past the town of Allenspark).
There is a fee station here. Payment at Wild Basin allows you entrance into other parts of the park.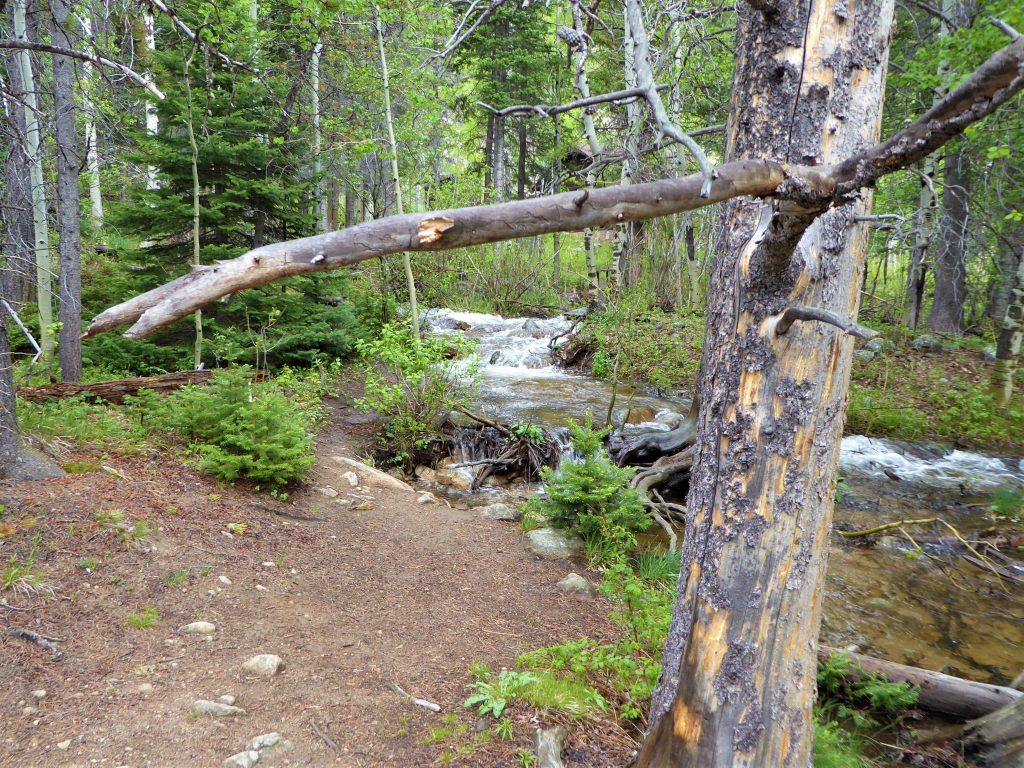 Once past the Entrance station, you'll drive a couple of miles on the paved and unpaved road until you reach the terminus at the trailhead.
Note: Parking at the trailhead often fills up. When we visited we were told the parking lot was full and told we should park at the overflow lot, and hike in one mile to the trailhead. We risked it, drove on, and fortunately found one parking spot opened up.
Take a Hike to Copeland Falls and Points Beyond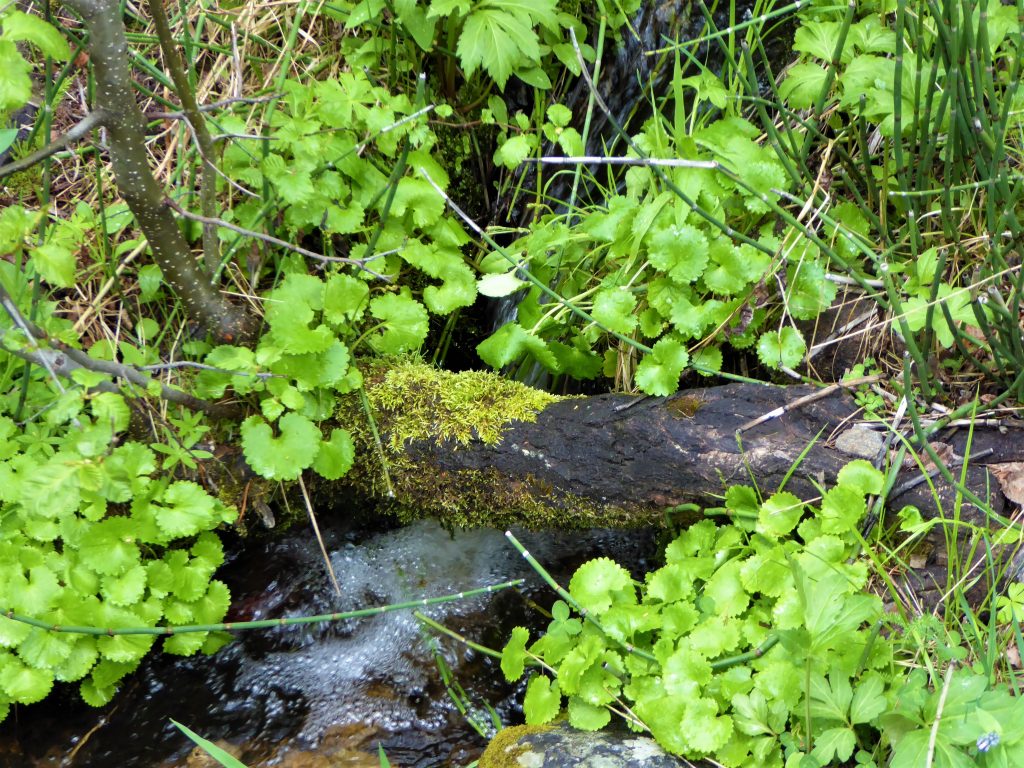 The Wild Basin Trail takes you to several trails, lakes, and waterfalls in the southeastern part of Rocky Mountain National Park.
The shortest trek is a 0.5 mile hike on even ground to Copeland Falls. There is a 78 foot elevation gain on this section of the trail. Our itinerary included this simple hike to Copeland Falls, although you can make the trip more of an adventure bu continuing on to Calypso Cascades or Ouzel Falls.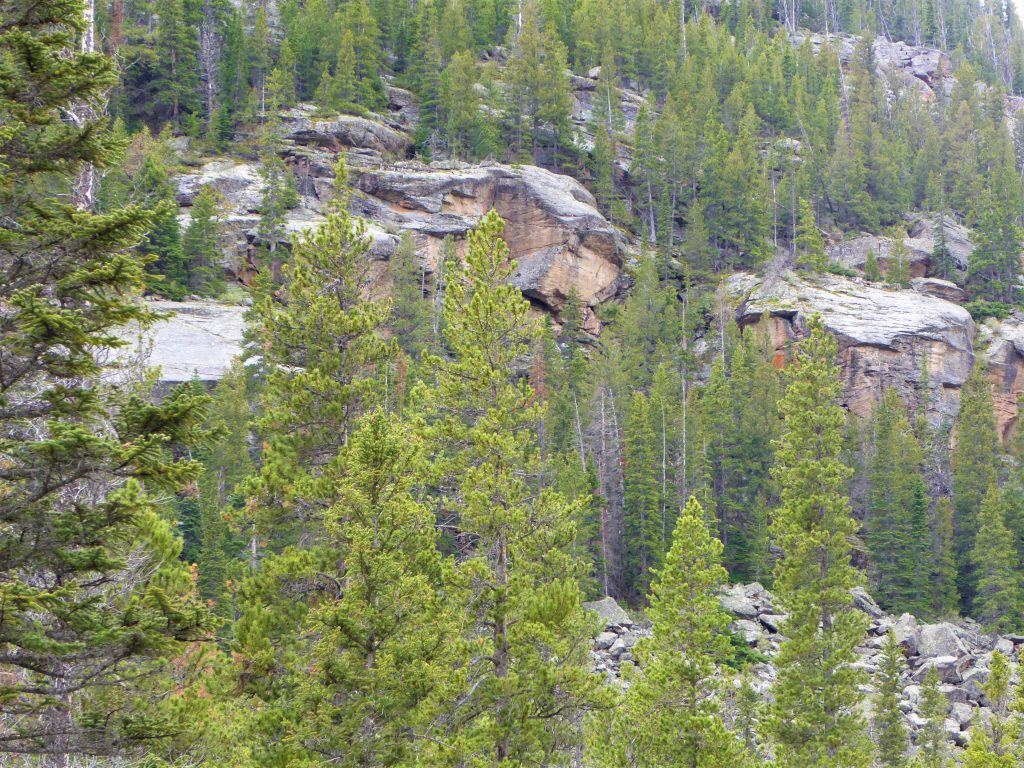 This is a well-traversed trail, and we had a lot of company during our hike. Even so, we were able to relax to the sounds of nature during our walk through this primeval forest. Our ears picked up the sounds of flowing water from the St. Vrain River, including small waterfalls. We also heard the calling of birds, and spotted a few animal tracks. Our journey followed a morning rain shower, so the sounds were heightened along the trail. And the morning rain intensified the colors of the forest, including the evergreen and deciduous trees, shrubs, and wildflowers along the trail.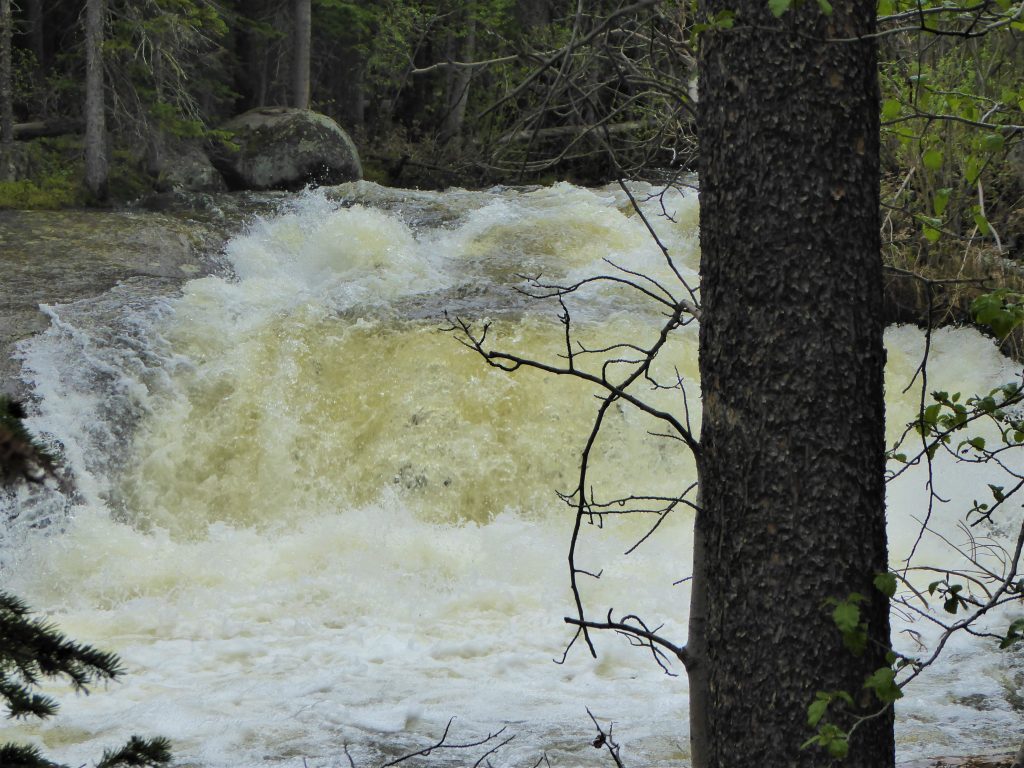 Of course, the highlight of our trek was Copeland Falls. The falls do not have a dramatic drop (you'll want to hike on to Ouzel Falls for that), but they packed a mighty punch. Our trip was in late spring after a winter with higher than average snowfall. We, therefore, saw first hand the powerful force of the water cascading over the rocks and charging down the river. Cautions throughout the park warned of the swift flowing water and strongly advised staying on the trails. We heeded the advice.
Pressing on to Lily Lake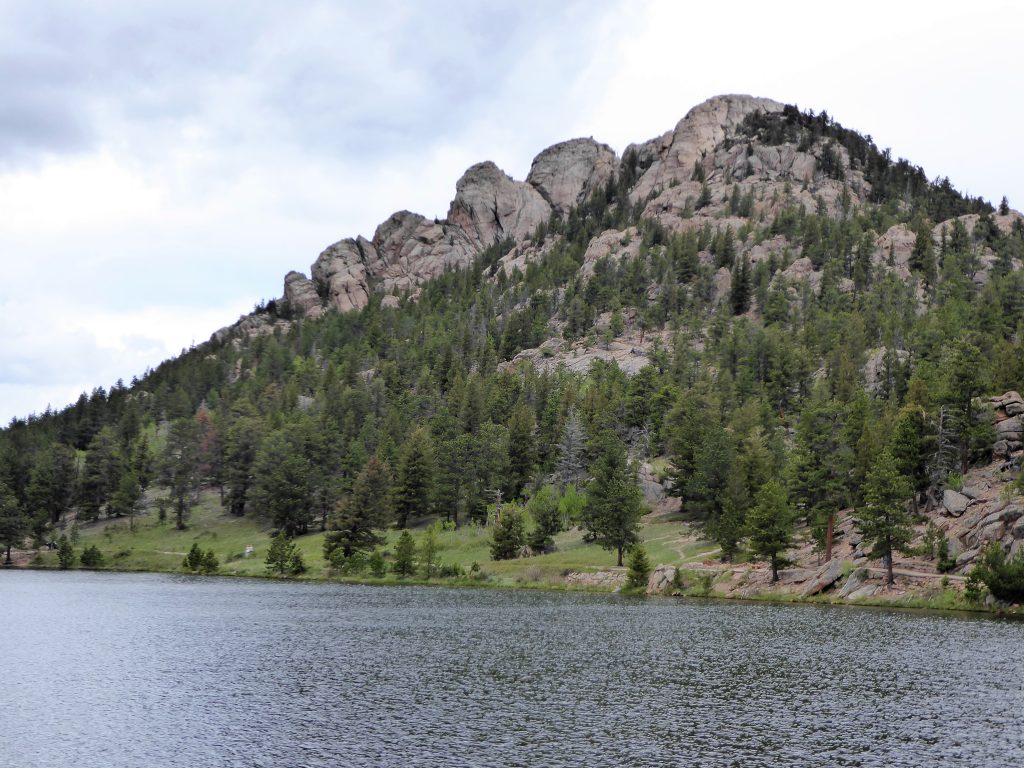 After our sojourn to Copeland Falls, we left Wild Basin and headed north on CO-7 to Lily Lake. On our drive, we passed Longs Peak, the crown jewel of Rocky Mountain National Park. Longs Peak is the tallest mountain in the park, registering 14, 259 feet. Yes, you can summit the mountain, but it is a challenging climb.
Past Longs Peak, we arrived at Lily Lake. There is parking on both the east and west side of CO-7 for visitors to the lake.
Pro-tip: You can visit Lily Lake without paying an entrance fee to Rocky Mountain National Park.
Lily Lake has a one-mile paved hiking trail and a number of picnic tables. We lunched at one of the table overlooking the lake. From our table, we had great views of Longs Peak, Lily Peak, and the Twin Sisters Peaks, among others.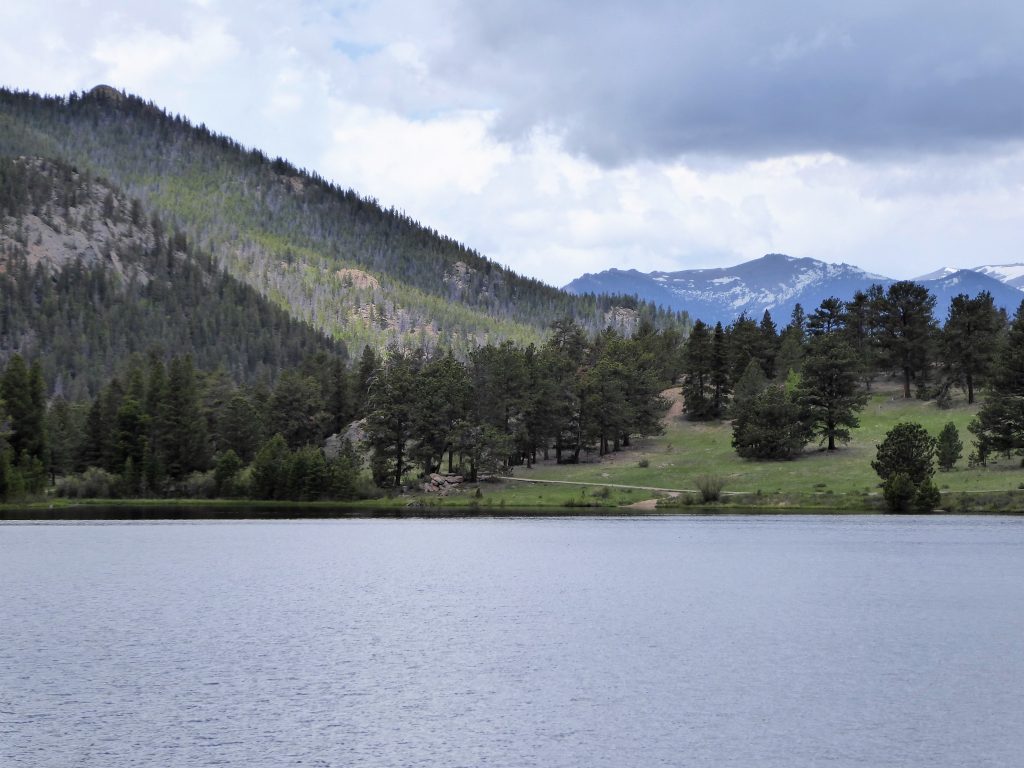 Fishing is permitted on this and many other lakes in the park. We saw fisherman around the lake.
For us, the big draw was the opportunity to see tiger salamander in the lake. The week we visited, Rocky Mountain National Park posted on their Facebook page that salamanders were in the lake. After lunch, we searched for the amphibians. It took us a few minutes, but once we spotted them, it was easy to find a few around the lake. They look like aliens from another planet. Our kids enjoyed finding them.
We spoke with another family who pointed out a spot on the lake. Here, they found a snake (all species in the park are benign) and a muskrat.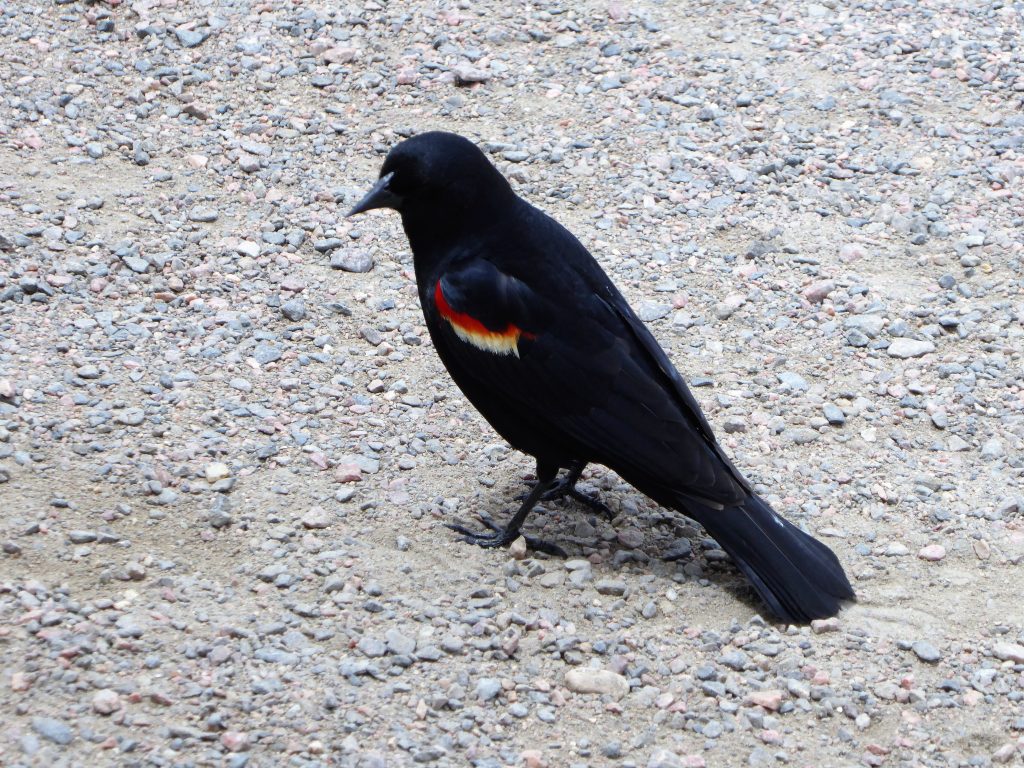 At Lily Lake, we spotted a number of birds, too. Larger wildlife eluded us here.
After walking the Lily Lake Trail, an easy flat trail, you could choose a more difficult hike to the summit of Lily Mountain (a 3.6 mile trail) or the Twin Sisters Peaks (a 7.5 mile trail reaching an elevation of 11.428 feet).
If You Have More Time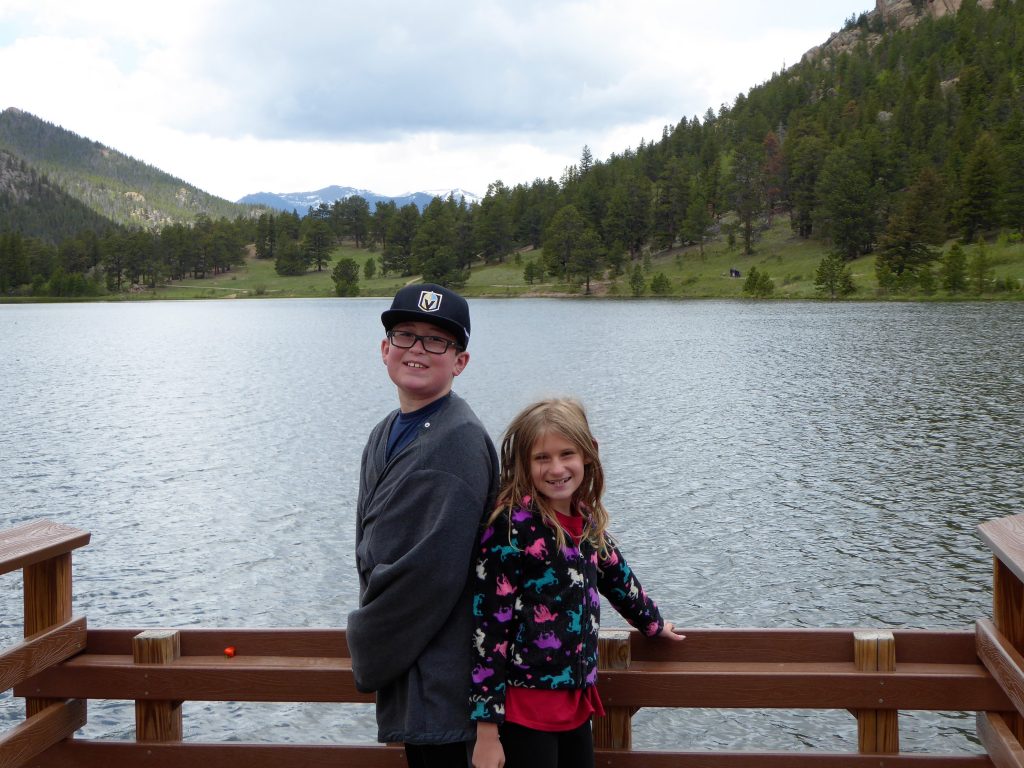 See our complete guide to visiting Rocky Mountain National Park with your family.
Depending on your arrival time and your itinerary, you may have more time to spend in the area. If you continue north on CO-7 from Lily Lake, you'll reach the park's gateway town of Estes Park (home of the famous Stanley Hotel), or you can take the Beaver Meadows Entrance into Rocky Mountain National Park, where you'll have quick access to Bear Lake, Morraine Park, or Trail Ridge Road. Between the town and the park, there are plenty of additional adventures awaiting you.
---
You Might Also Enjoy:
Our guide to visiting Devils Tower National Monument in Wyoming.
Our Guide to visiting the National Parks in Nebraska.
---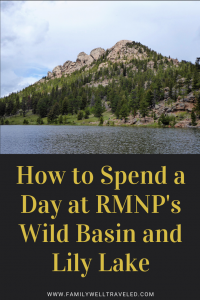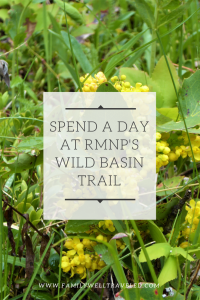 All photos and content are by Family Well Traveled and use of photos or content without permission will result in legal action.
---
---