Rocky Mountain National Park Guide for Families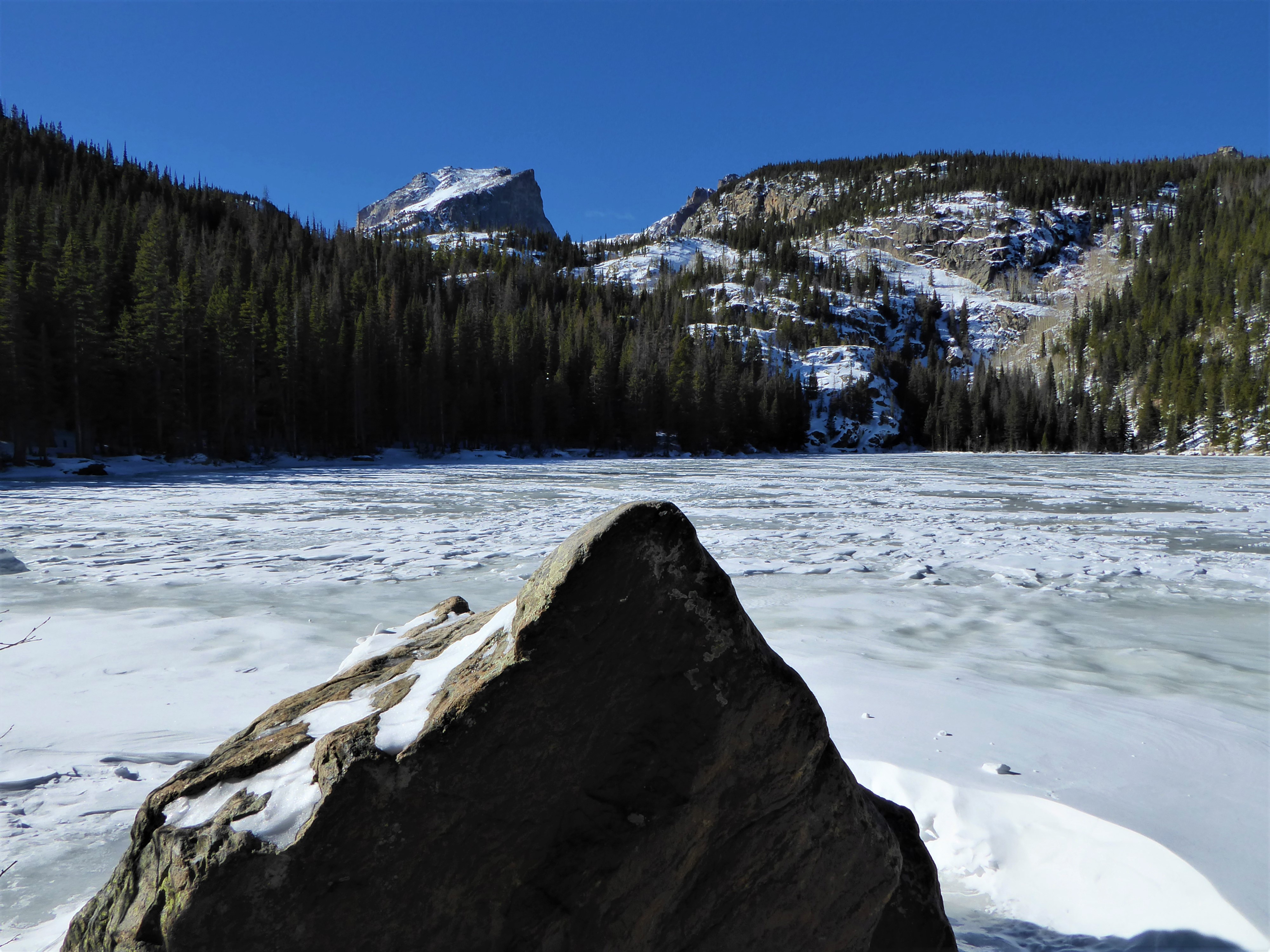 Rocky Mountain National Park is one of the crown jewels of the National Park Service. It's not the largest park (although it's the largest in Colorado). However, it is packed with things to do. The park boasts over 100 peaks at 11,000 feet in altitude or more, including Long's Peak at 14,259 feet. There also are 156 lakes within the boundaries of the park, more than 300 miles of hiking trails, and 31 named waterfalls. Wildlife abounds, with deer, elk, moose, black bears, bighorn sheep and many more species. With all of this alpine wonder, it's no surprise that Rocky Mountain National Park is a popular playground for families. Here is our Rocky Mountain National Park Guide for Families.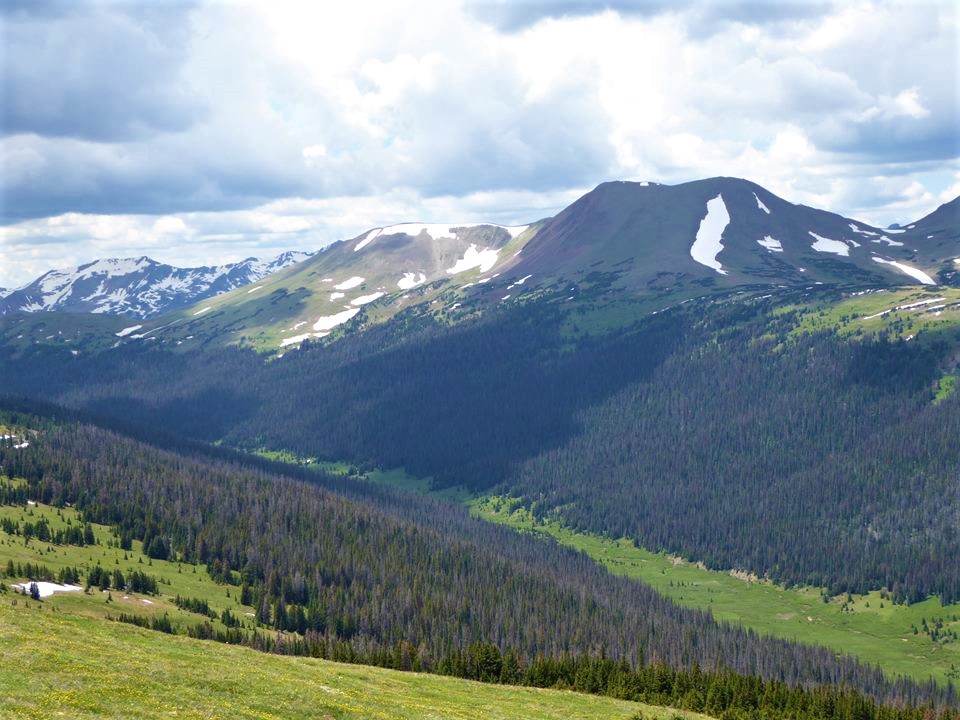 What can families do at Rocky Mountain National Park? The list might be endless, Here is our list of popular (and easy) things for families to do.
Ride on Trail Ridge Road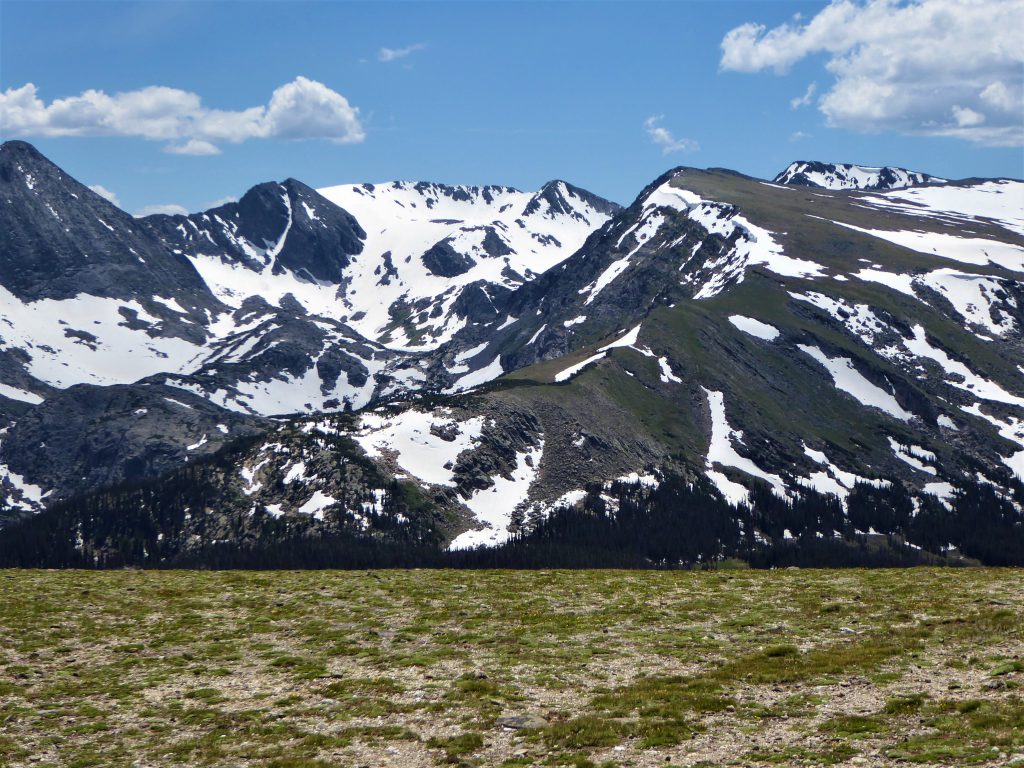 It's closed half of the year due to snow and winter conditions. And it can close unexpectedly during the summer season. This year, 10 inches of snow on June 21 (the first official day of summer) closed Trail Ridge Road. Still, the highest continuous paved road in the U.S. is a must-do while at Rocky Mountain National Park.
Trail Ridge Road offers your only in-park access to the east and west entrances of the park. During the winter months, you cannot visit both sides of the park without a long drive around the park's perimeter. Summers, however, give visitors the opportunity to drive to both sides of the park in short order.
Trail Ridge Road is a 48 mile road. Eleven of those miles are above treeline. The highest elevation on the road is 12,183 feet. The road boasts spectacular views of the Rocky Mountains, access to several hiking trails and lakes, and chances to see a number of animals. It's not uncommon to see big game like elk and bighorn sheep along with smaller mammal and bird species. During the summer months the road is festooned with wildflowers.
The road is at a high elevation, so you must be aware of altitude sickness. It is advisable to prepare for any trip to Rocky Mountain National Park by hydrating before the trip. If you or any of your family feels altitude sickness, quickly proceed to lower ground.
Search for All Varieties of Animals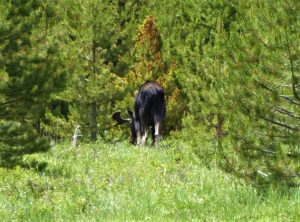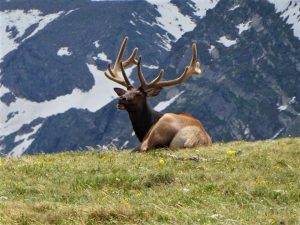 You name it, you can see it at Rocky Mountain National Park. So we haven't seen mountain lions or bears during our trips, but they are present in the park. We have seen moose, deer, and elk. We've also seen smaller critters.
At Lily Lake, we spotted Tiger Salamander during the late spring. Still in the water, they looked like an extraterrestrial life form.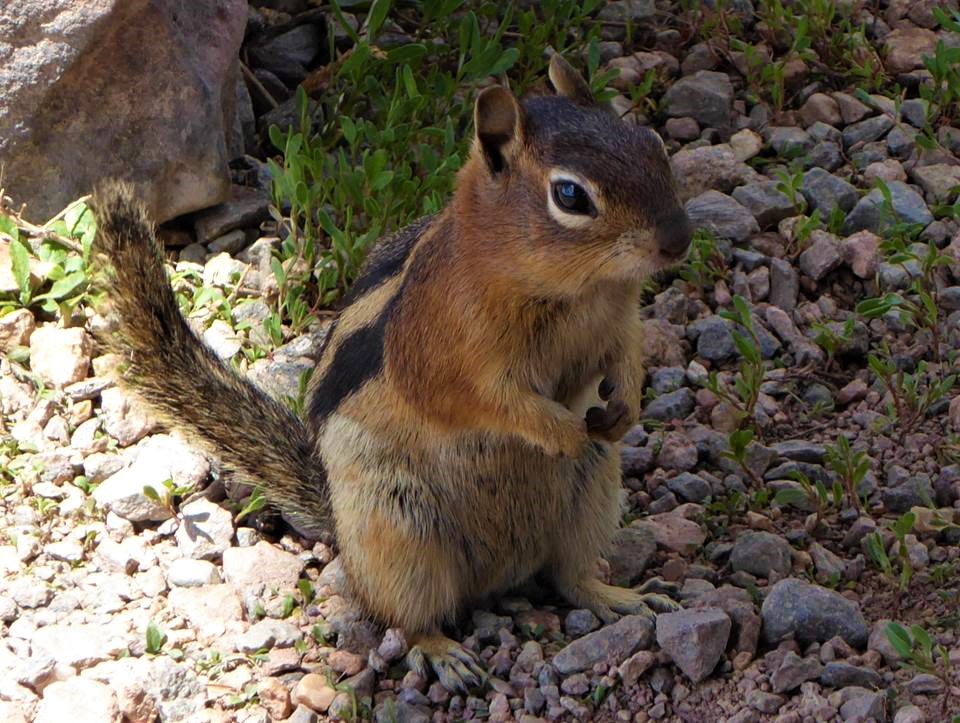 We've seen chipmunks, squirrels, and birds too. Birds of prey roam throughout the park, as do smaller bird species, including hummingbirds. The mountain site has dozen of species of butterflies.
And the best thing about Rocky Mountain National Park? It's home to only one reptile — the harmless garter snake. No need to worry about the dangerous rattlesnake at this high elevation site.
Picnic by an Alpine Lake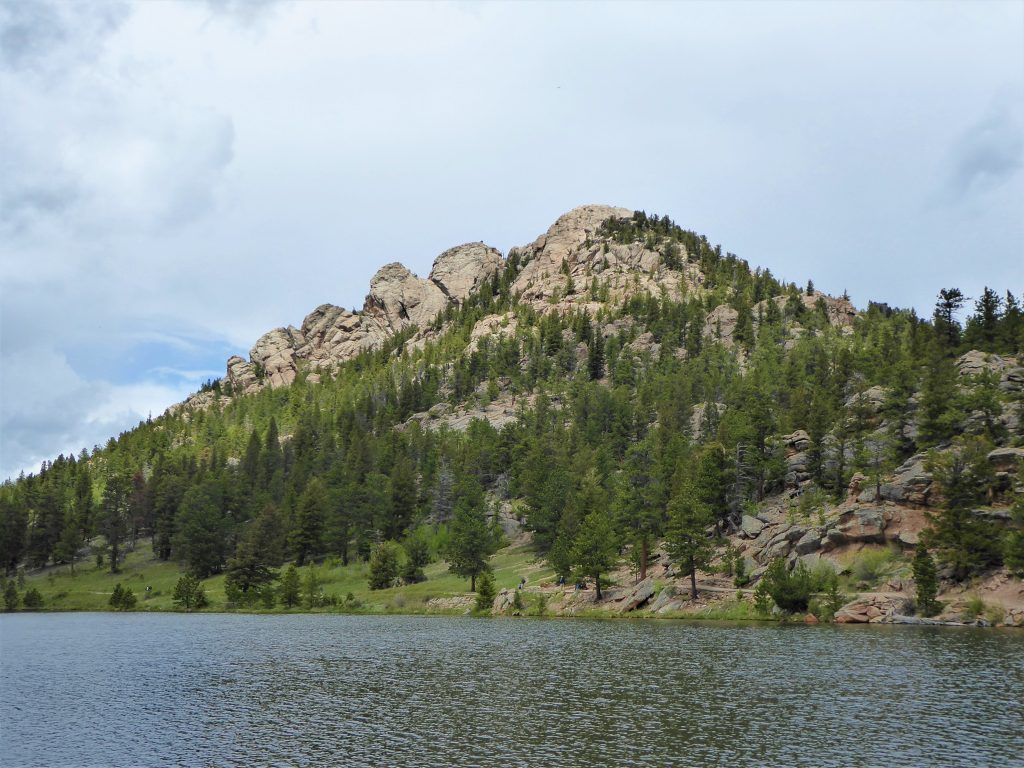 We always bring a picnic lunch on our drives to Rocky Mountain National Park. The park has a number of picnic spots. Many of these spots are located near mountain lakes. Lily Lake, Sprague Lake, and Lake Irene are three of the best spots to stop with your lunch. All three have a parking lot and plenty of picnic tables easily accessible. They also have paved paths around the lakes for for a post-culinary stroll.
While parking is available throughout the park, lots do fill up, especially during summer. Arrive early to find parking.
Stop by the Park's Four Visitors Center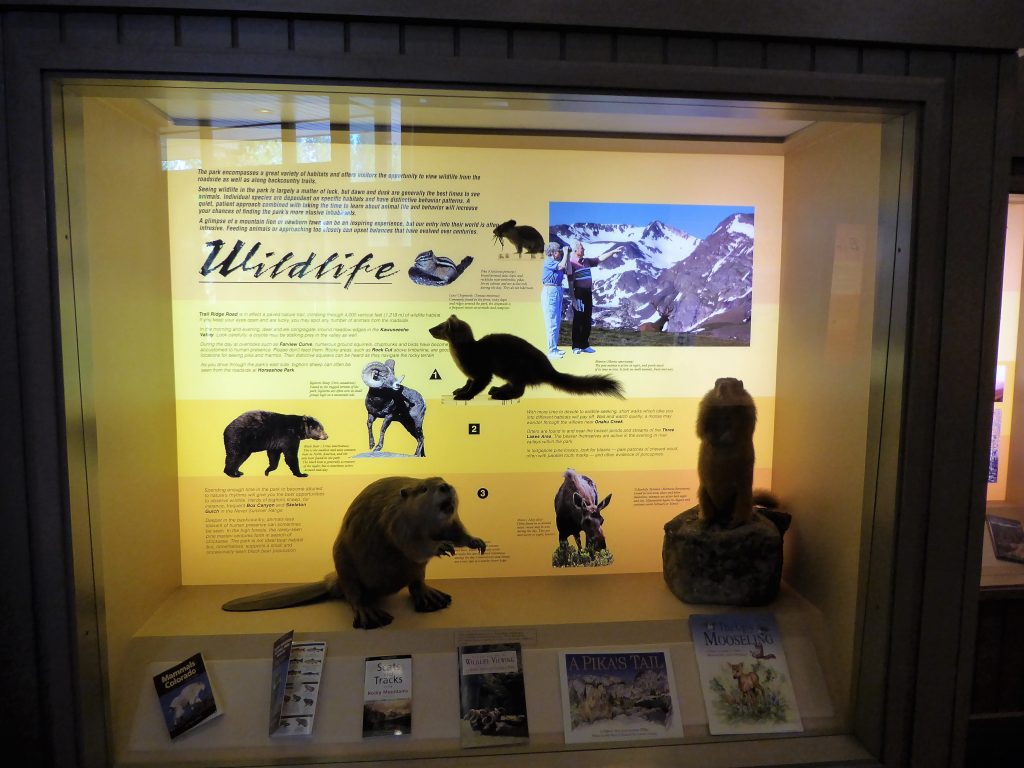 Rocky Mountain National Park has four visitors centers. The Beaver Meadows Visitors Center and Fall River Visitors Center are on the park's east side near Estes Park. Kawuneeche Visitors Center is at the park's western entrance near Grand Lake. And high atop Trail Ridge Road, the Alpine Visitors Center is a popular stop at 11,796 feet.
If you're looking for souvenirs and apparel, you can find these at all four centers, although the Fall River location has the most extensive gift shop. You also can stamp your National Parks Passport and collect a Junior Ranger acitvity book at each location.
Hike a Trail and Experience the Wonders of Nature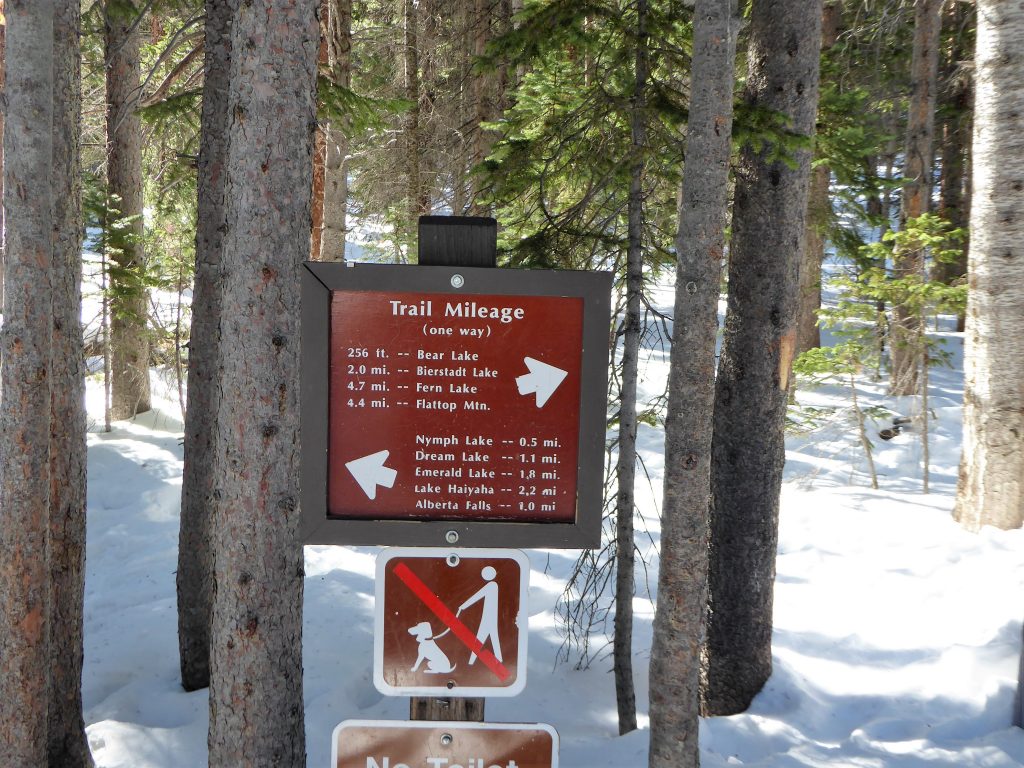 With more than 300 miles of hiking trails, you're sure to find a trail that suits your family at Rocky Mountain National Park. Not all of the hiking trails are difficult, although the park has those too. The adventurous types can climb mountain peaks and traverse rocky paths.
Those of us who enjoy a more leisurely stroll have many paths to choose. Some of the easiest (and most beautiful) are around lakes or on the periphery of the park. The Wild Basin Trailhead on the southeast side of the park has a number of day hikes, ranging from just under one mile to all day, in and out, extreme elevation change hikes. In addition to mountain lakes and wildflowers, you pass many waterfalls throughout this trail.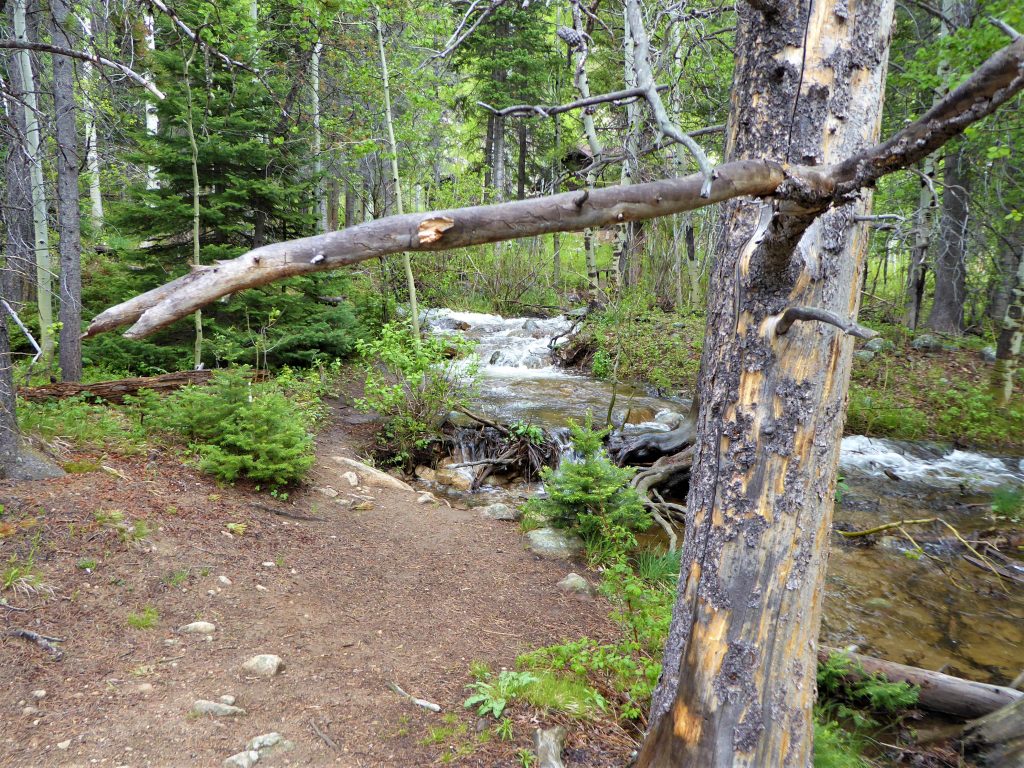 Bear Lake also has a number of options from a level stroll around the water to more strenuous jaunts to other alpine lakes.
If you're looking for a hike with ample chances to spot wildlife, the Coyote Valley Trail and Big Meadows trails (both located in the Kawuneeche Valley are great spots to find deer, elk, and moose.
Go Sledding in a Hidden Valley
What better way to experience the wonder of the Rocky Mountain National Park than sledding during the winter months? Fortunately, you can sled in the park.
Hidden Valley, just off of Trail Ridge Road, was a ski resort. The resort is gone now, but the hills remain for sleds and inner tubes. Even when Trail Ridge Road closes for the winter, you usually can drive to Hidden Valley.
And no, it's not really a hidden valley. It's on all the maps. But since it's tucked away on the back side of the mountains, it appears "hidden."
It's a trek up the hills by foot for a swift ride down, but it's worth it.
Discover the Plant Life of This Diverse Ecosystem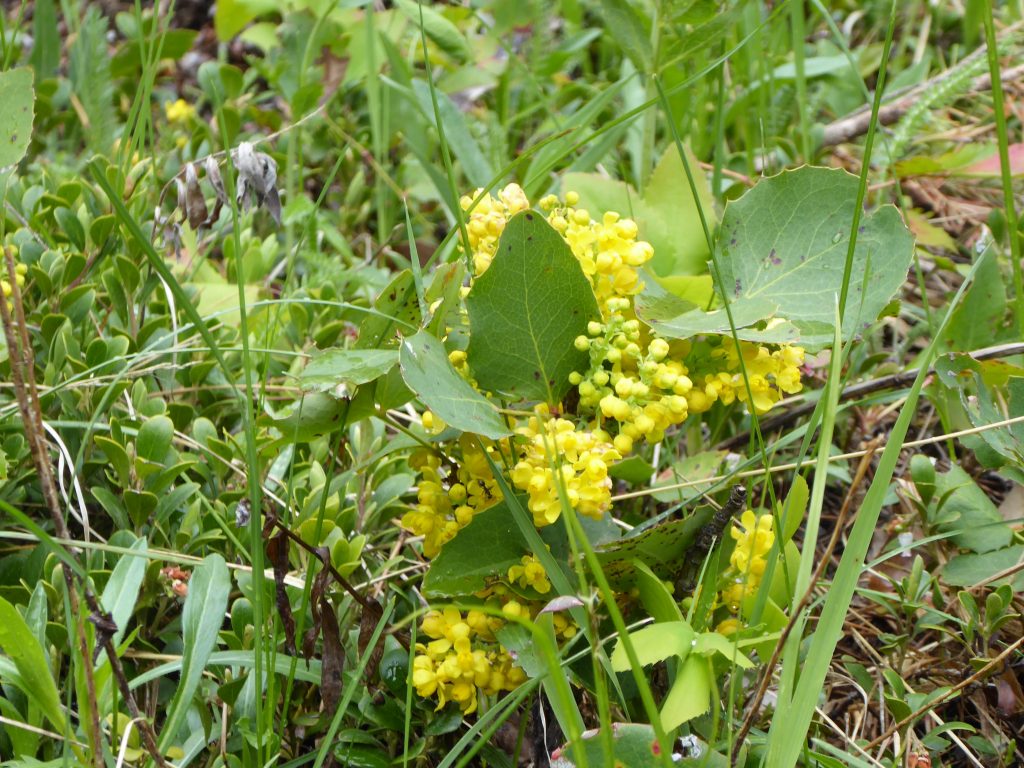 O.K. So you may not want to visit Rocky Mountain National Park for a lesson on Earth Science and Ecology. However, while walking the trails, patrolling the visitors centers or admiring the alpine tundra landscape at the top of Trail Ridge Road, learning about the three ecosystems in the park is unavoidable.
Why are there no trees on the top of Trail Ridge Road? And how do those wildflowers grow at 12,000-14,00 foot elevation? You'll discover these answers while exploring the alpine tundra. What about the evergreen and deciduous trees (like the prevalent Aspen) of the subalpine terrain? At the Montane ecosystem (below 9,000 feet) you'll find trees, grasses, and wildflowers galore.
And there's no end to the lichen, moss, and many other ecological wonders waiting your discovery at the park.
Find a Spectacular Waterfall
There are more than 30 named waterfalls at Rocky Mountain National Park. In addition to the many named waterfalls throughout the mountains and valleys, you find a number of temporary, makeshift falls during the spring and summer runoff.
Fortunately for families, you don't have to hike very far to discover some of these falls. Copeland Falls and Adams Falls offer spectacular views less than a mile's trek from their respective trail heads. Even better, the hike to Copeland Falls has an elevation gain of only 15 feet and is 0.6 miles out and back. You can continue on for a longer hike to Calypso Cascades or Ouzel Falls.
Adams Falls is a little bit longer (0.9 miles out and back) and steeper hike (113 feet). Yes, you'll climb some steps and make your way over some small rocks on your way to the viewing area, but the sounds and sights of the cascading falls makes the trip worthwhile.
Find the Source of the Colorado River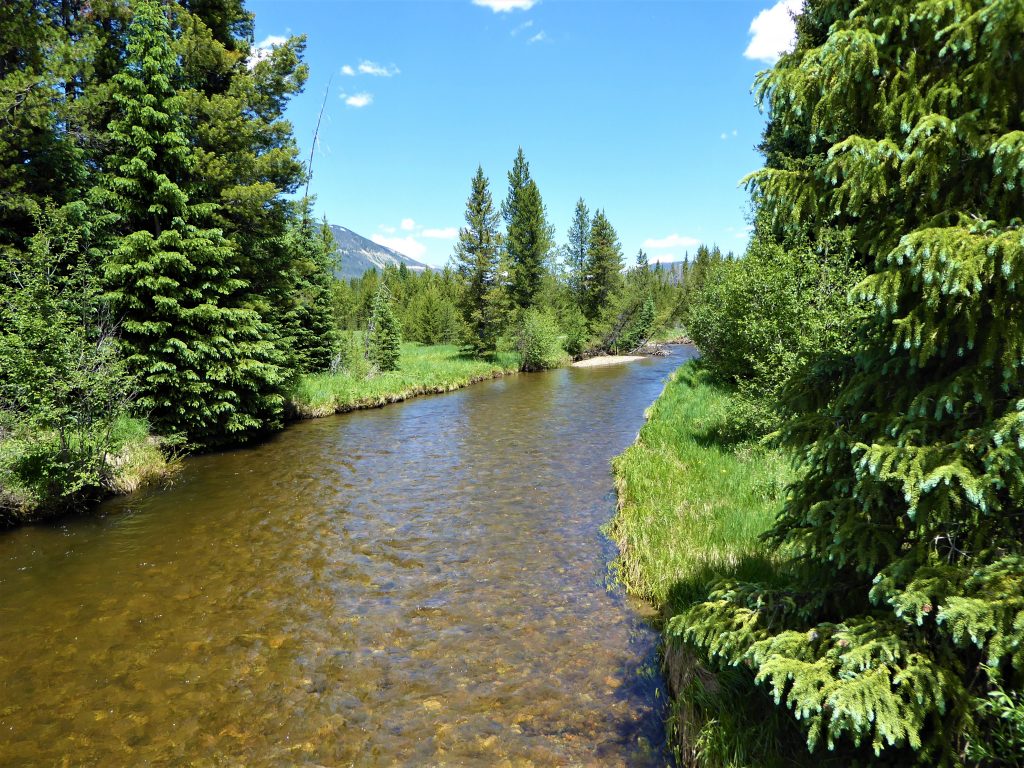 The mighty 1,450 mile long Colorado River begins in Rocky Mountain National Park. Yes, the water that cut the Grand Canyon begins as a trickle in the Rocky Mountains.
You can hike to the headwaters from the Colorado River Trailhead. Or, you can see the river from a little bit further down the trail. The river snakes its way throughout the Kawuneeche Valley and there are any number of walking and hiking trails that take you to the water.
Become a Junior Ranger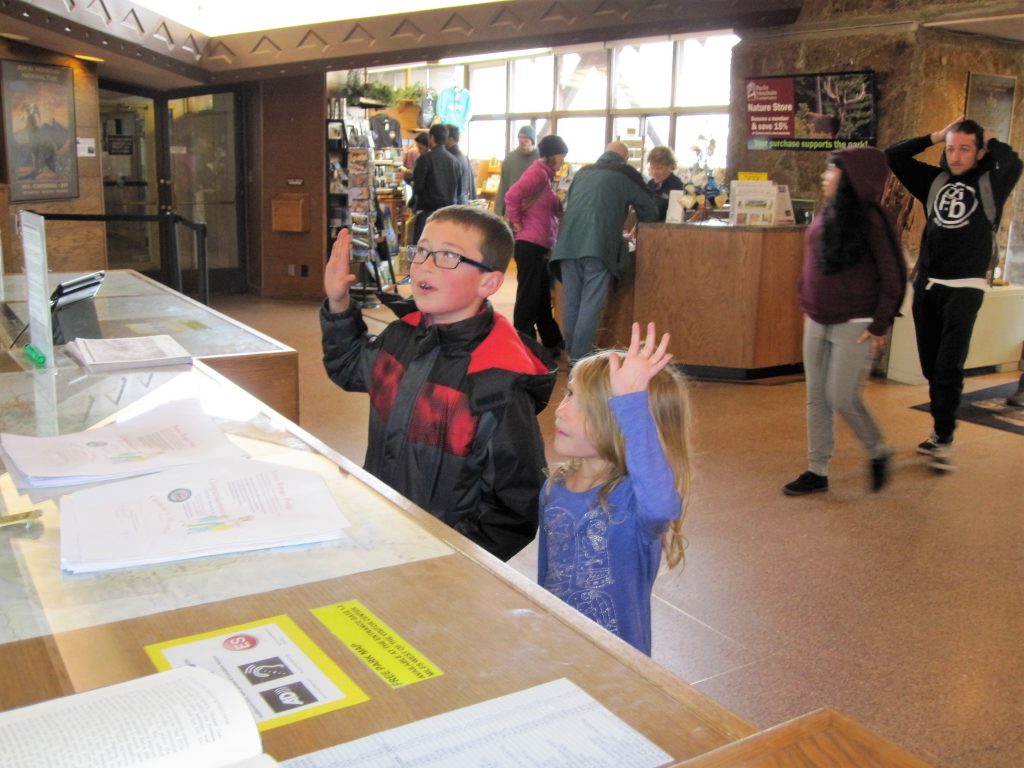 Children can earn a Junior Ranger Badge at Rocky Mountain National Park. In order to say the Junior Ranger oath and obtain the badge, kids must complete a number of activities in the Rocky Mountain National Park Junior Ranger book. You can get a free book at any Visitor Center within the park.
Rocky Mountain National Park holds a special place in our hearts because it is the first park where our kids became Junior Rangers.
As a bonus, Junior Rangers receive a discount at the Visitors Center gift shops.
---
---
After you have done all of this, you still will have touched only the tip of the iceberg (or glacier) at Rocky Mountain National Park. If you still want more, start all over at the beginning, hiking new trails, lunching at new lakes, and discovering new wildlife. The options are unlimited. Which is why we'll keep going back to Rocky Mountain National Park.
---
You Might Also Enjoy:
Family Well Traveled attempted to go sand sledding at Great Sand Dunes National Park.
Admire the amazing rock walls at Black Canyon of the Gunnison National Park.
---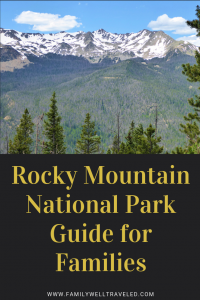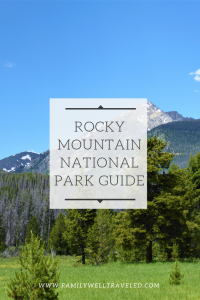 All photos and content are by Family Well Traveled and use of photos or content without permission will result in legal action.
---
---