Spending the Day at Starfish Island, Belize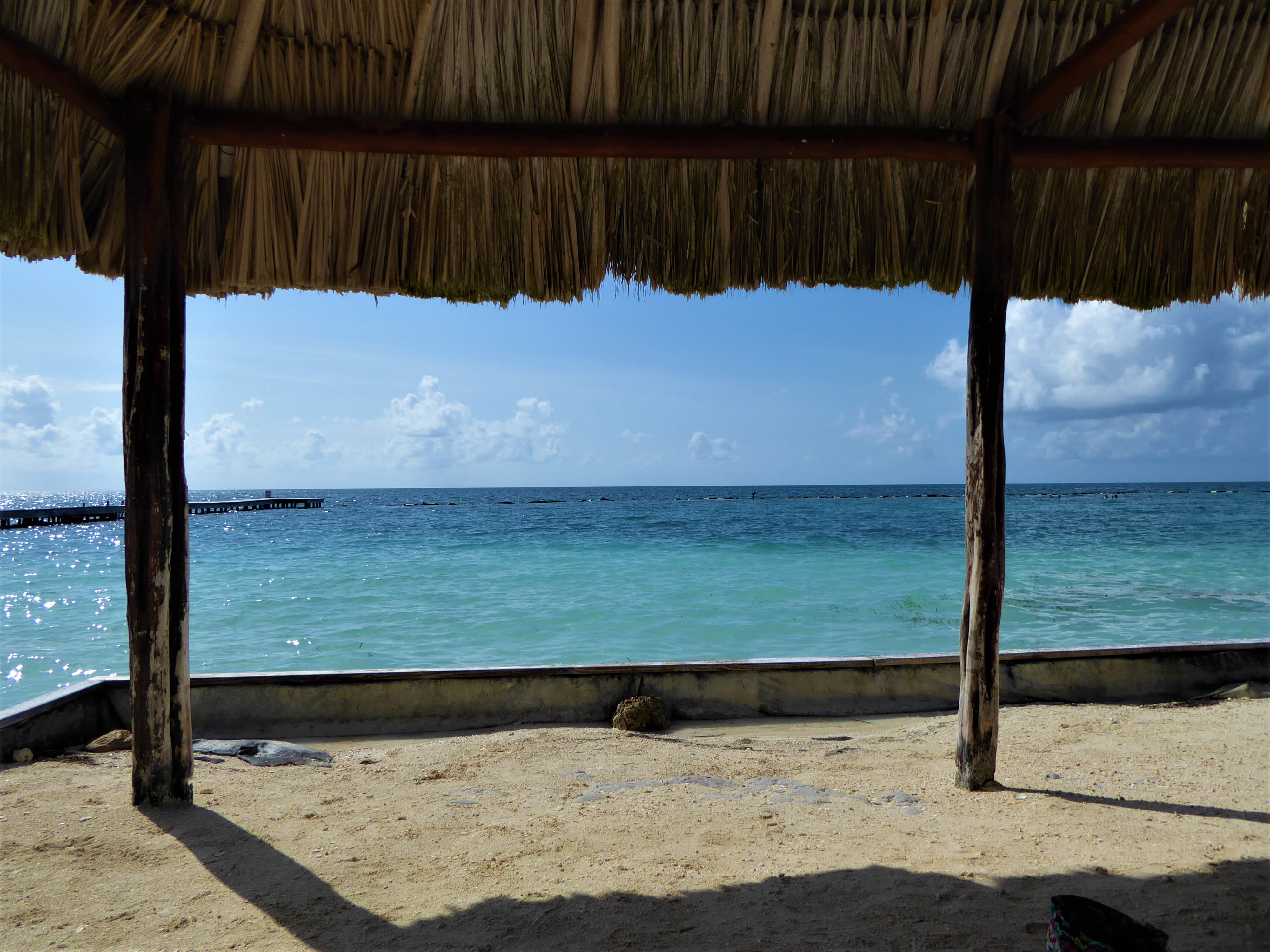 There's nothing like a beach day! Every once in awhile, the best thing for the body and the soul is a day at the beach. And what better than a day at the beach on your birthday. We visited Belize via cruise ship on my wife's birthday. When we were looking at shore excursions, she requested a relaxing day at the beach. We found Starfish Island, near Belize City, the perfect spot to fulfill her birthday wish.
Getting to Starfish Island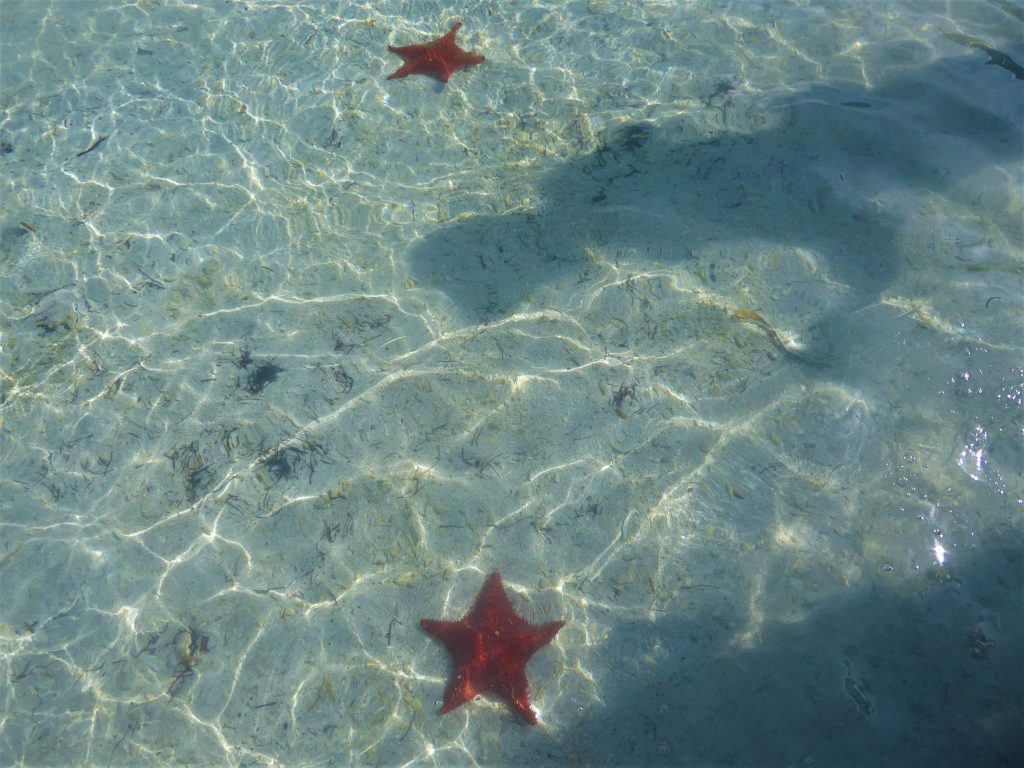 Cruise ships do not dock at Belize City, since the coral reef surrounding the port town is too fragile, and frankly, too dangerous for large ships to maneuver. Thus, we were anchored past the coral reef and tendered in on small tender boats.
About Starfish Island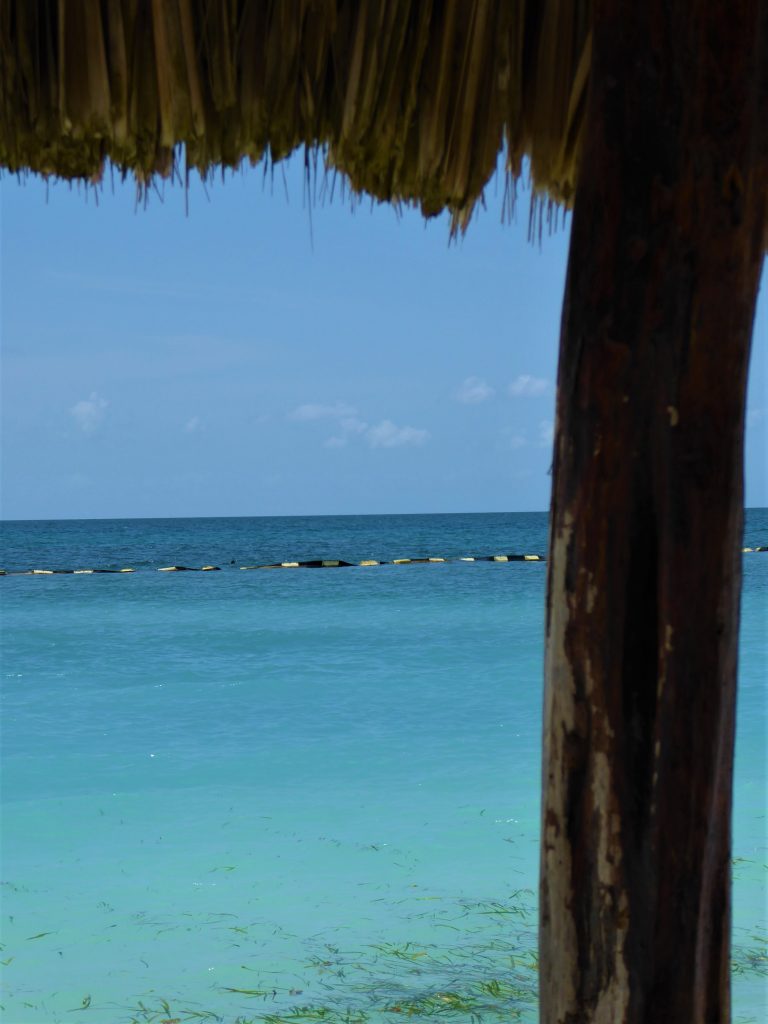 The island is a small spot in the Caribbean. It is not a public island, rather it is used by cruise ships for shore excursions for their passengers. This makes Starfish Island a little more exclusive and limits the number of beachcombers. The island has a large beachfront. There also is a playground for kids, a souvenir shop, restaurant and bar, and a tide pool with starfish. Before you get in to the tide pool with the starfish, you receive some education on starfish and learn how to pick them up and hold them in a protective way. The beach has a plethora of beach chairs, cabanas, beach umbrellas, and hammocks for you to relax.
Generally, cruise ships offer two daily excursions to Starfish Island. We recommend taking the earlier excursion in order to get a better choice of chairs and umbrellas.
What To Do on Starfish Island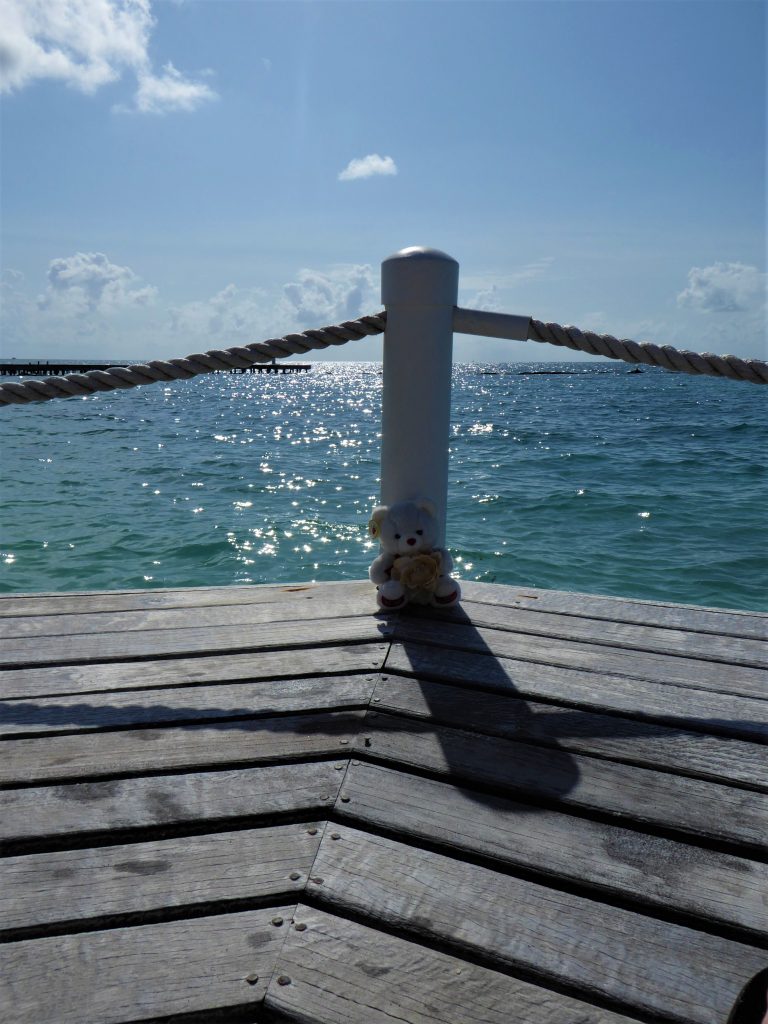 As our tender boat drew near the island, we made our way to the front of the boat for a quick exit. On board, we were told amenities (such as beach chairs) were on a first-come first-served basis. And it was Mom's birthday, so we wanted the best we could get.
As the boat was moored to the dock, we raced to find great seats near the tide pool and away from the more crowded center of the island. It was a perfect spot for us. Here is some of what we did while on Starfish Island.
Wade in a Tide Pool with Starfish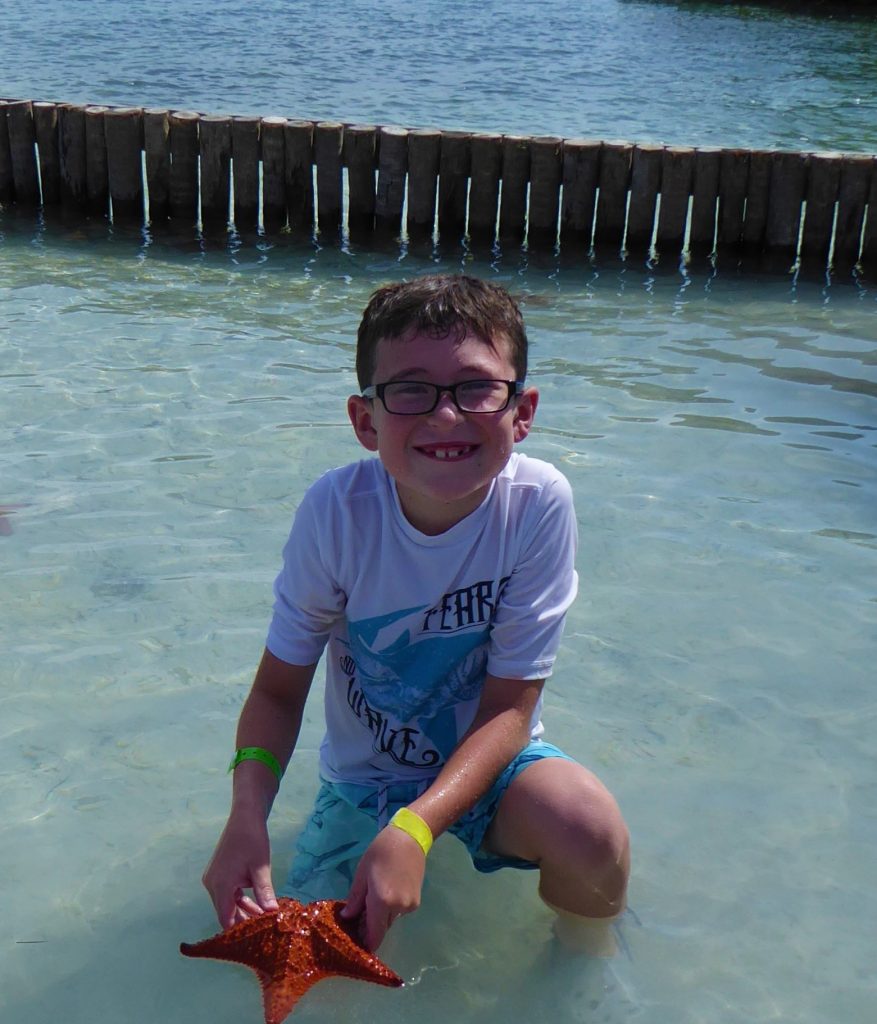 The island is named after them. So it was necessary that we hang out in the tide pool and see the starfish. We received instructions on how to pet and hold the starfish. There were plenty of island staff on hand to secure the well-being on the starfish. If you lifted the starfish too far out of the tide pool, the staff was quick to caution you and ask you to return them to the water.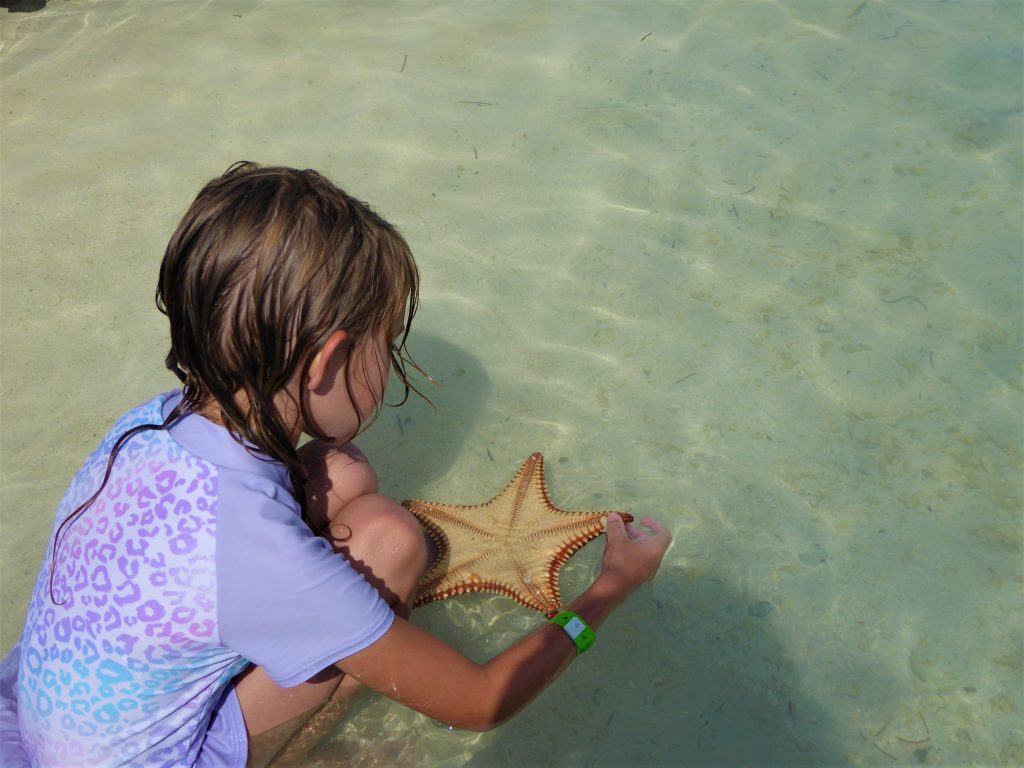 In addition to starfish, we found a number of crabs (almost invisible from above the water) clambering around the tide pool. No one was snapped at by the crabs, but we were cautiously aware of them all around us.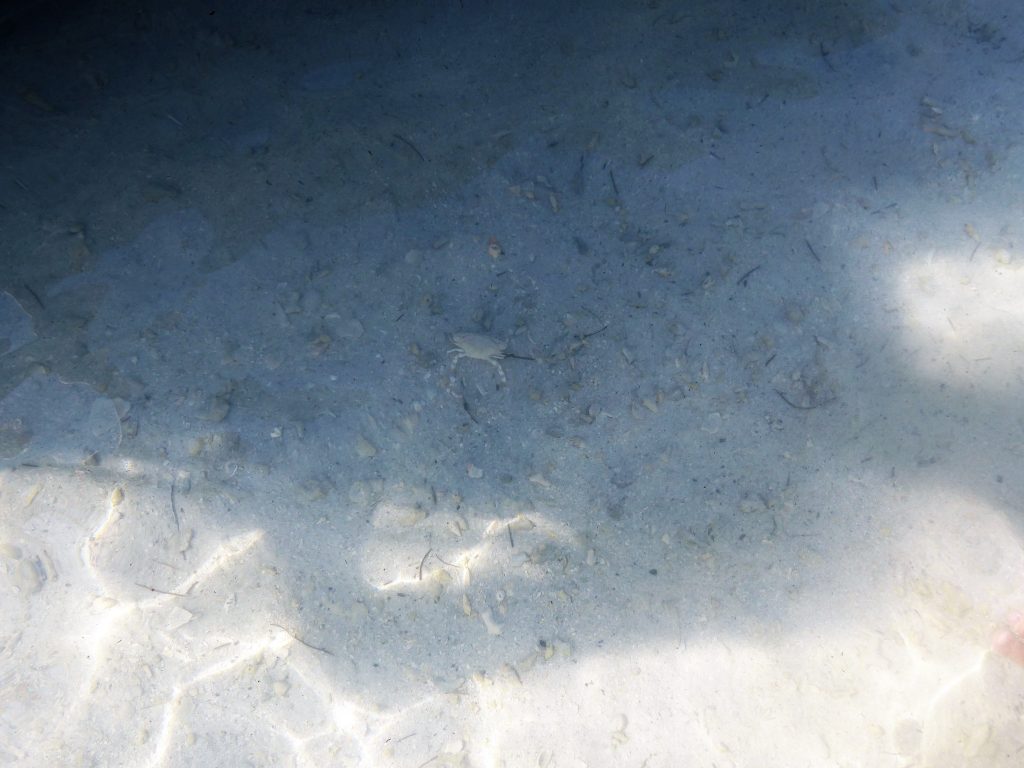 Swim and Play in the Caribbean Sea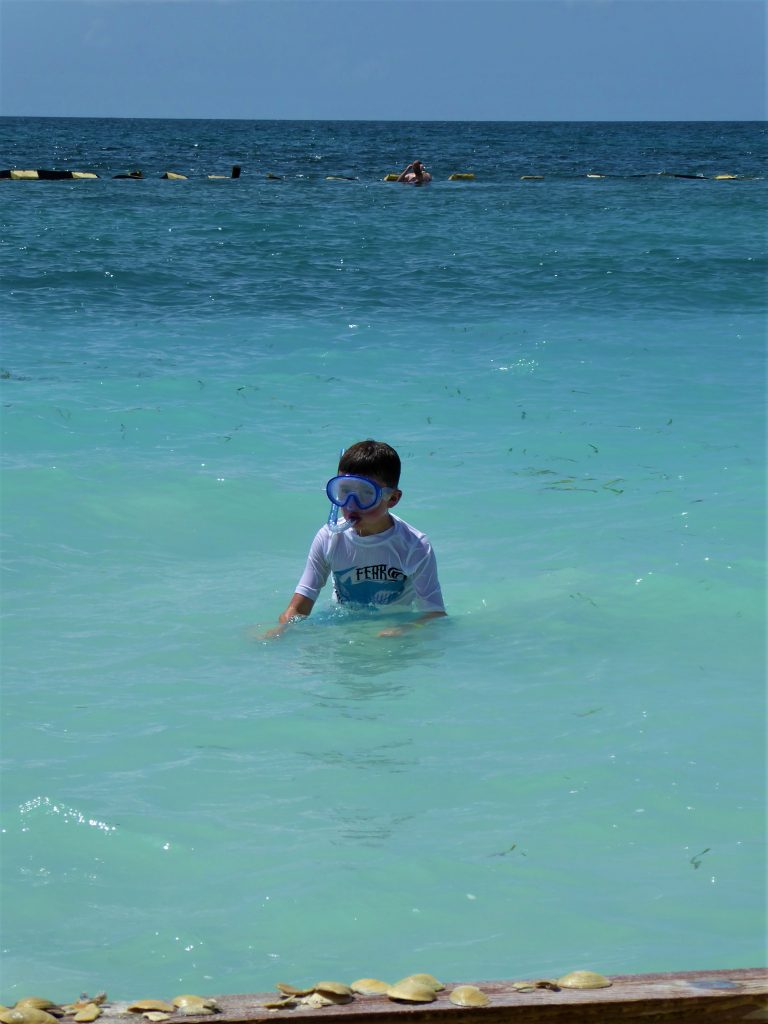 This is really why we came to Starfish Island. We wanted to enjoy the beach, and the water. It was a little rocky near the shore when we got in to the water, but once in, the water was wonderful. The kids were able to swim and play to their hearts' content.
Swing at the Playground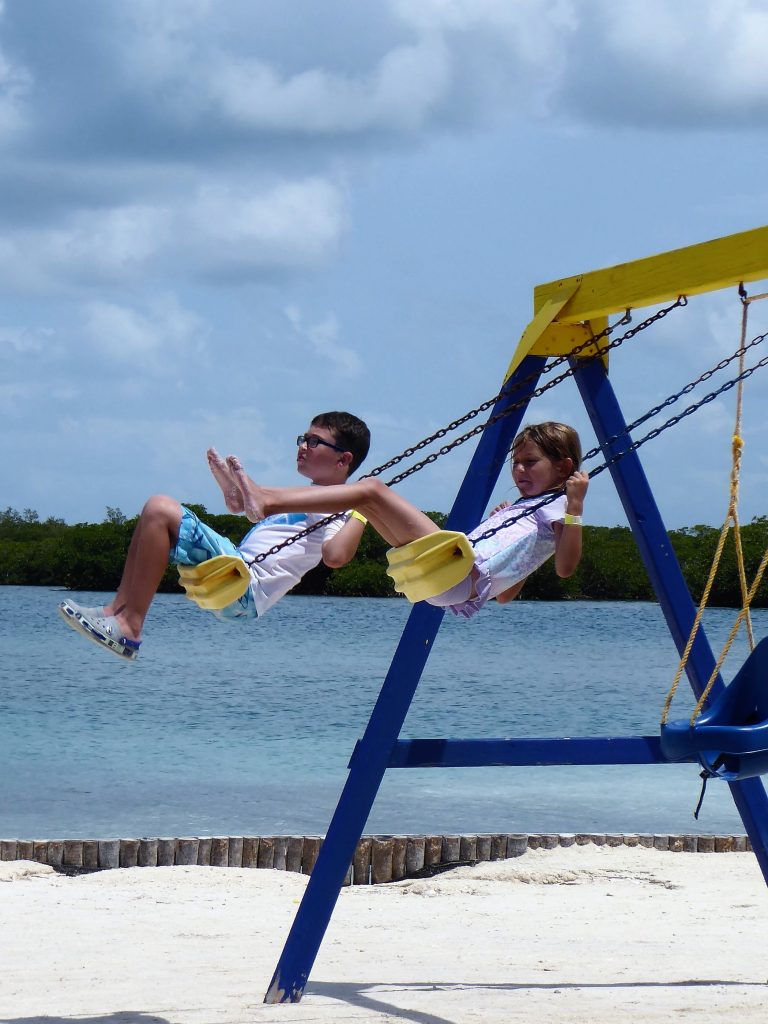 There is a small playground on the island, and our kids took advantage of the opportunity to swing on the swing set. I tried it out too. But, I learned that it's not as ease to swing freely as you get older. I got dizzy! Oh well, at least I have the heart of a child.
Collect Sea Shells – Lots and Lots of Sea Shells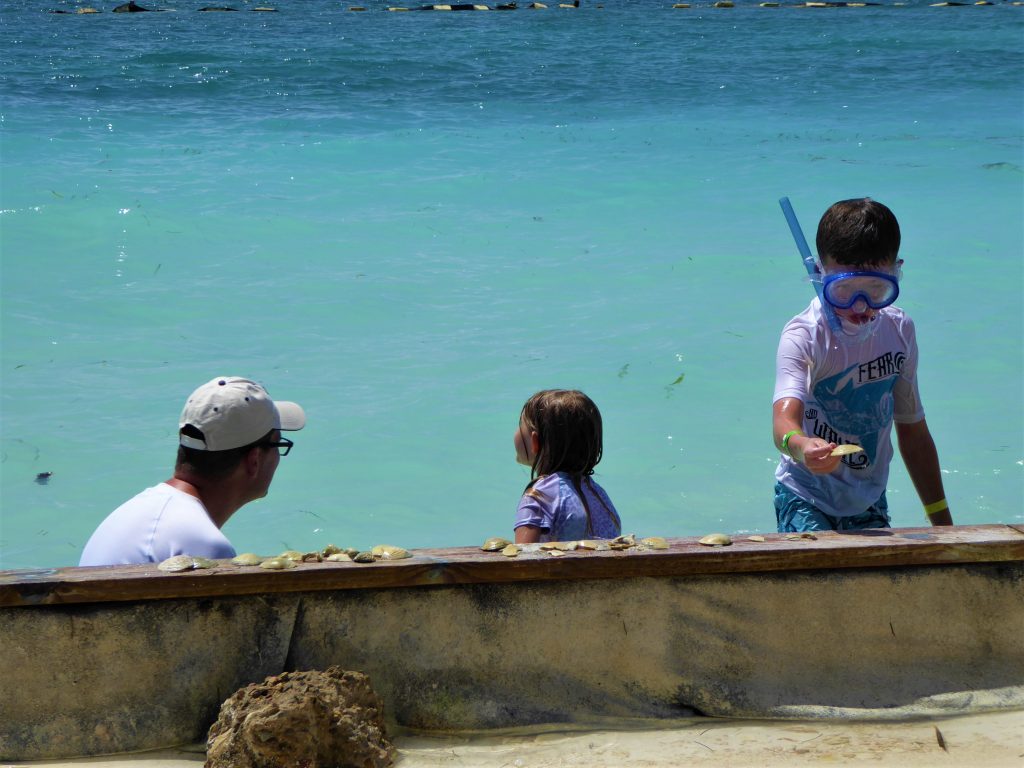 Our kids loved collecting shells from the water and those that washed up on the beach. They collected and collected shells and coral, broken off from the coral reef. Actually, they had a large collection of shells and coral by the end of our beach day. With some regret, they tossed much of their booty back into the sea, but we did keep some of their finds.
Visit the Gift Shop
The gift shop is small, but it does have some items that the kids couldn't live without.
Eat Lunch and Grab a Drink
Lunch was included in our shore excursion cost. We had a traditional Caribbean meal consisting of red beans and rice. And, we were entertained during the meal by an Elvis impersonator. O.K. It was sort of cheesy and cheeky, but it was a memorable experience.
---
You Might Also Enjoy:
Spend a day with us at a Winter's Trip to Sand Harbor Lake Tahoe.
Check out another great Caribbean beach, El Mirador Beach on Cozumel, Mexico
---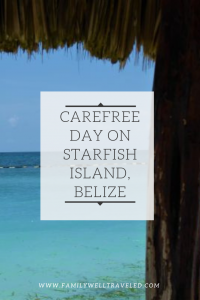 All photos and content are by Family Well Traveled and use of photos or content without permission will result in legal action.
---
---