St. Mary's Glacier Hike in Colorado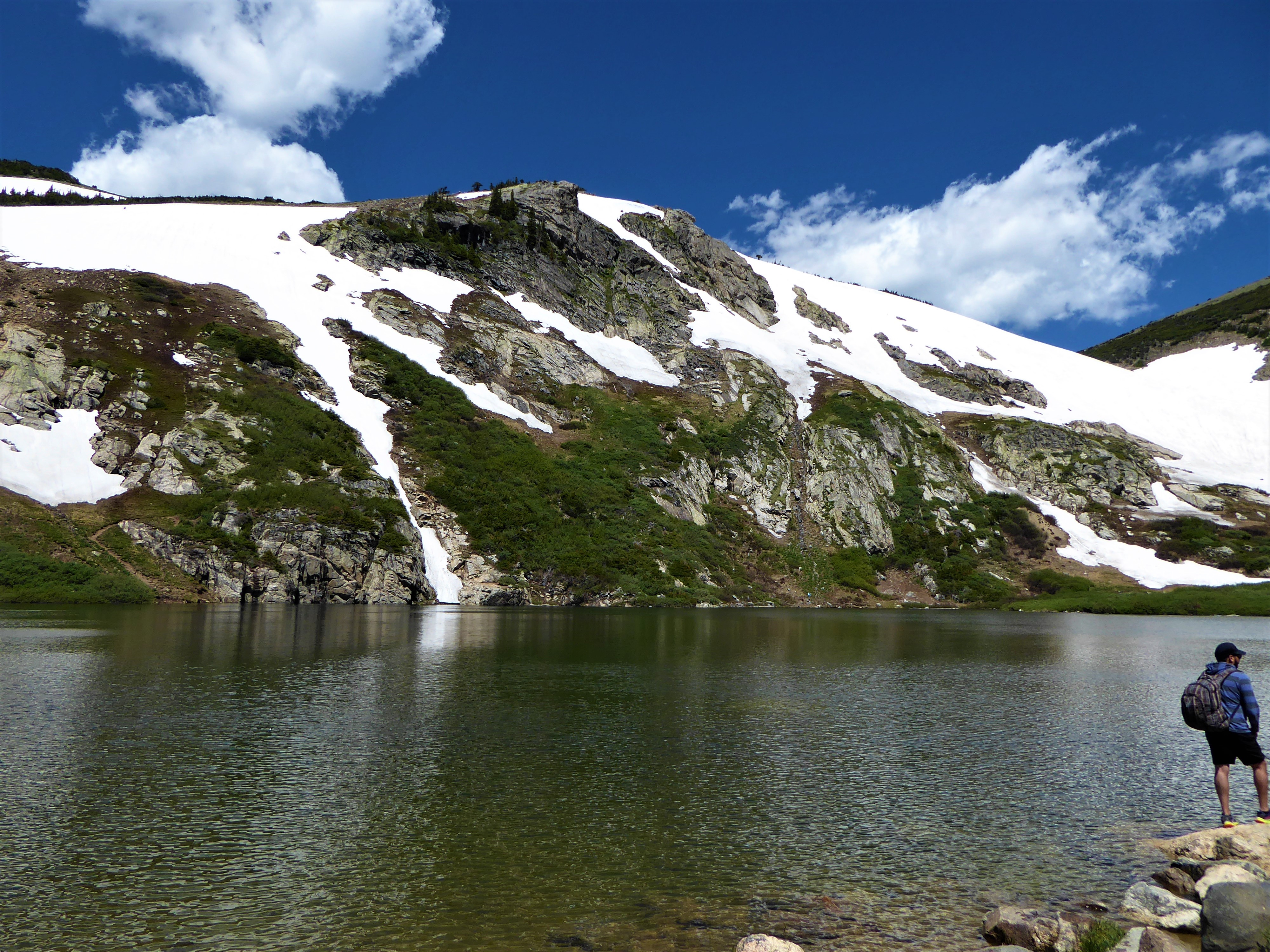 We like easy hikes. As a family with youngish children, short, easy hikes check all of the boxes for us. St. Mary's Glacier in Colorado seemed a perfect hike for our family. It's a short hike, at 1.5 miles and we got to marvel at the glacier and frigid lake at the summit. Here, then is all you need to know to complete the St. Mary's Glacier Hike with your family.
Getting to St. Mary's Glacier Trailhead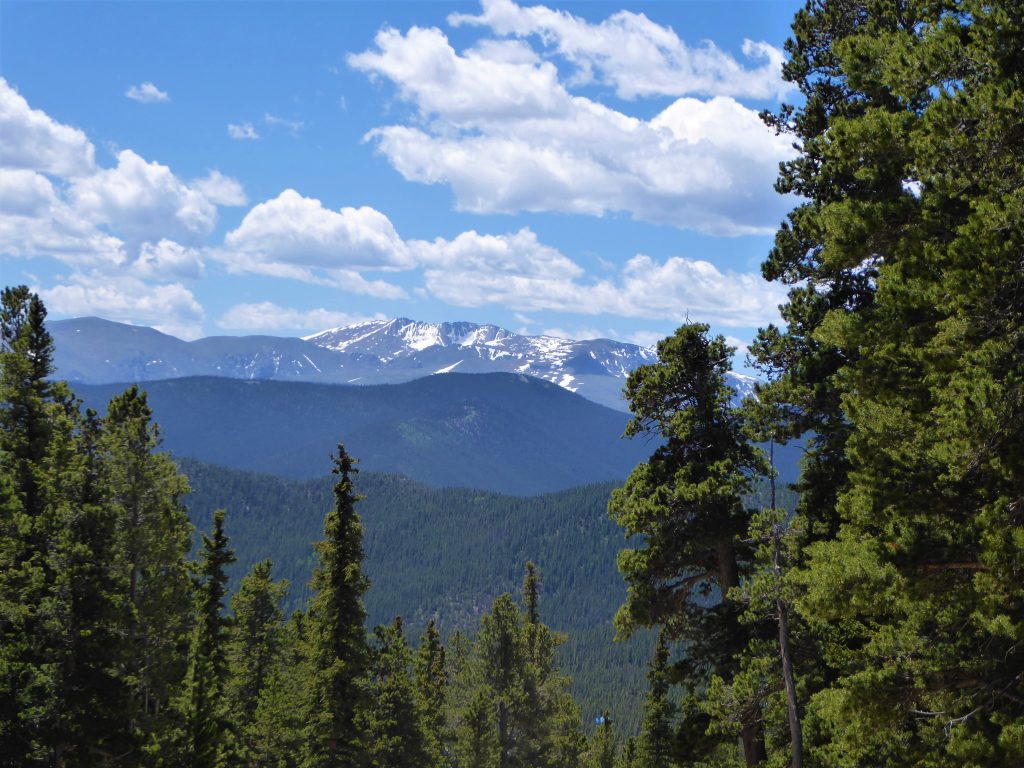 St. Mary's Glacier is easy to find. It is about an hour's drive from Denver. From Denver, you'll take I-70 West, to Idaho Springs, an enjoyable old mining town with plenty of charm. Take Exit 238 to Fall River Road. You then follow Fall River Road for 9 miles and find the trailhead on your left. Parking is available either to the left or right of the trailhead, although parking can be difficult to find later in the day. Parking cost is $5.
Come Prepared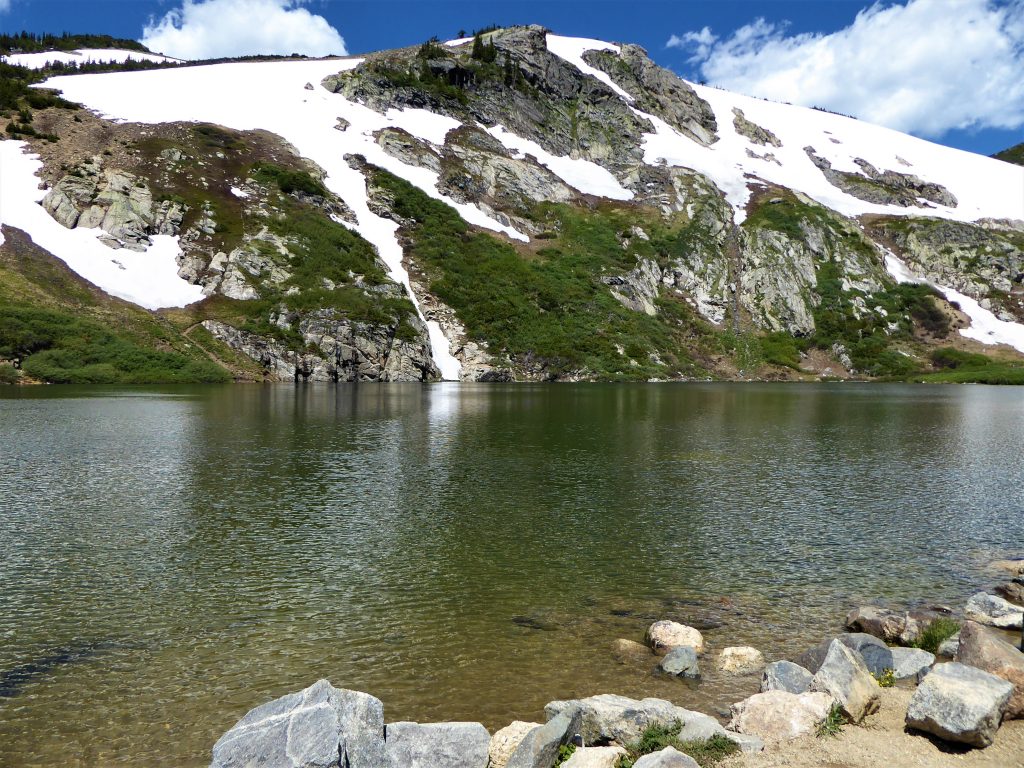 The glacier hike is at high elevation. Starting elevation is 10,428 feet and elevation at the glacier is 10,848 feet. If you are not acclimated to higher elevations, the hike could be difficult. You definitely want to hydrate before, during, and after the hike.
The hike is a fairly steep incline, with elevation gain over 400 feet in less than a mile. The path is rocky and uneven, so you surely need hiking boots or a good pair of sturdy tennis shoes.
There is a port-a-potty at the start of the trailhead, but there are no facilities at the glacier.
Getting to the Glacier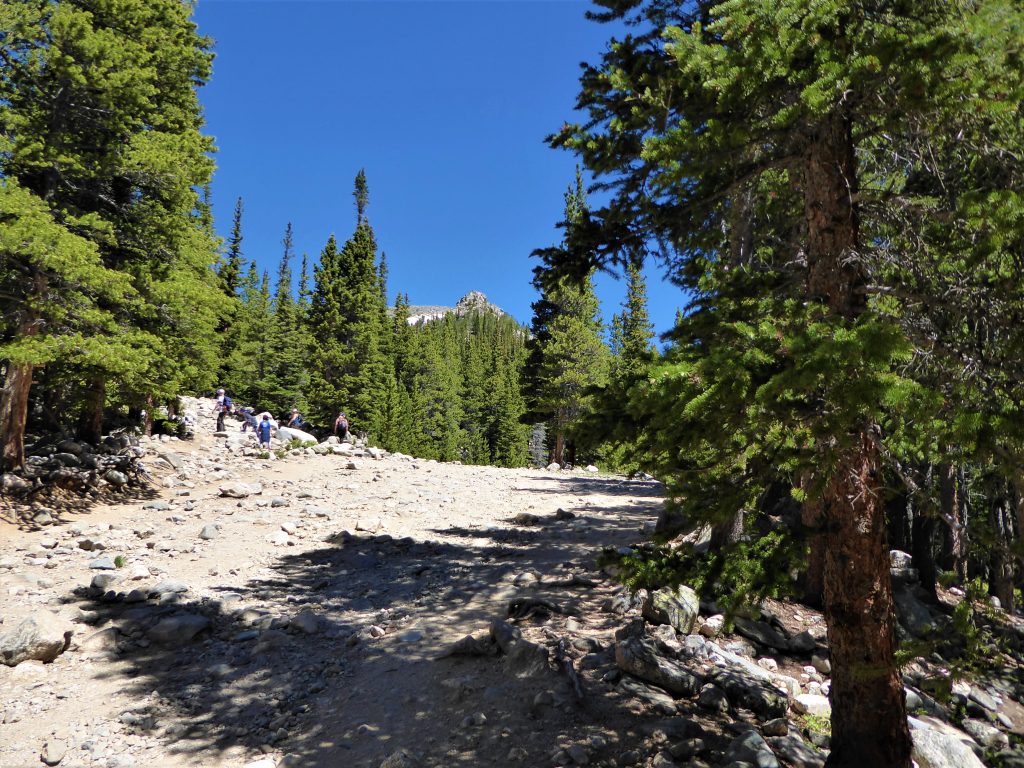 The St. Mary's Glacier Hike is a popular activity. While the trail is not distinctly marked, you'll know intuitively where to go after reaching the trailhead. But, we didn't need to find our way, because we followed a number of people up the trail.
While this is a short hike, there is a good deal of elevation gain on rocky, uneven surfaces, so we would rate it as an easy-moderate hike. We did stop a couple of times before reaching the summit to catch our breath and drink some water. There were a couple of times when we lost footing climbing over or on a rock.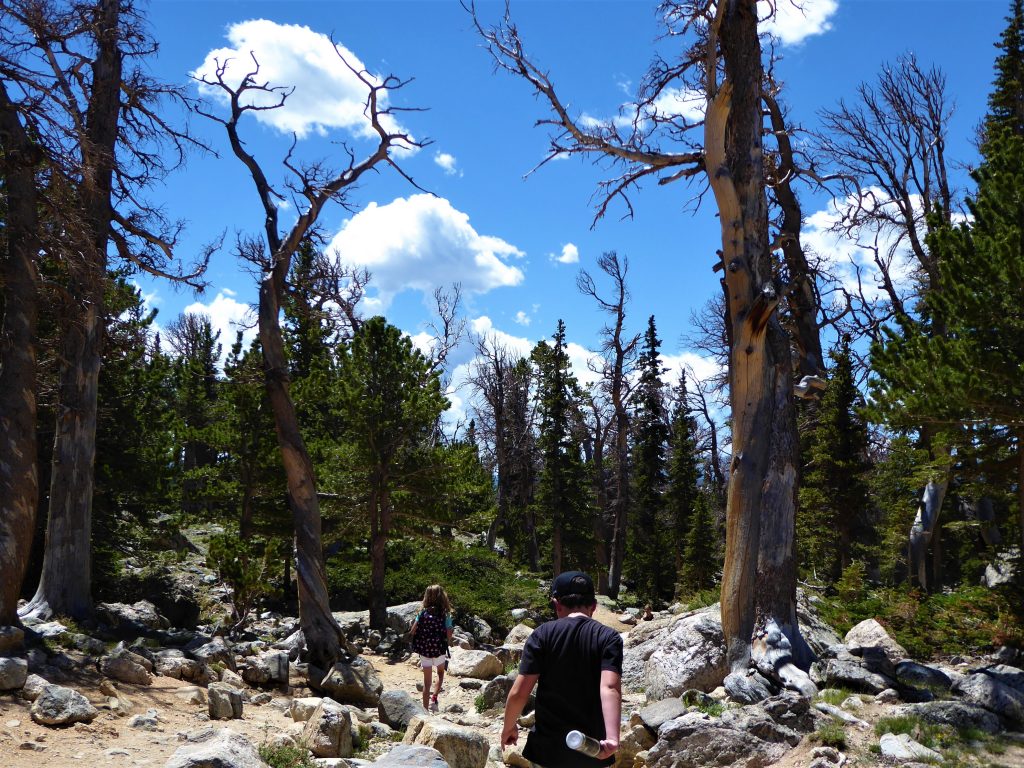 Of course, what goes up must come down. If you're climbing up a fairly steep trail, you'll have to hike down the same trail. While I didn't have too much trouble climbing up, the trip down was jarring on my old knees.
Taking in St. Mary's Glacier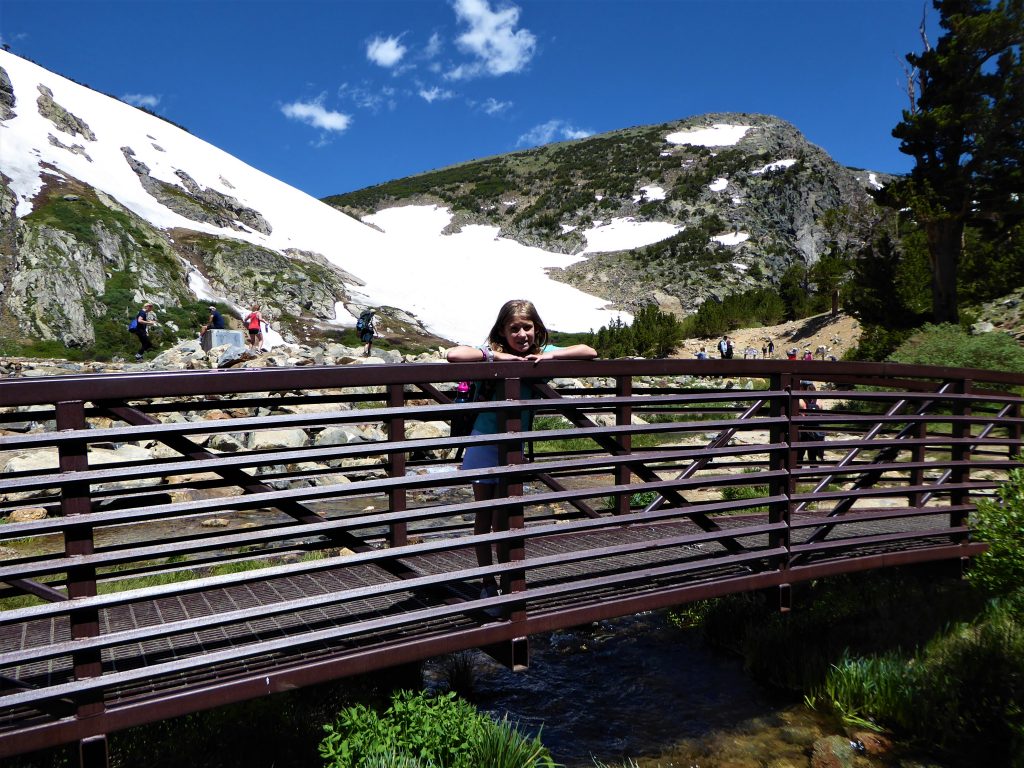 At the trail end, you will find a stunning lake, a flowing creek, and of course the glacier.
Our family took time to admire the lake and glacier. We enjoyed the sounds of water from a creek fed from the lake. A bridge crosses the stream, leading to hiking trails.
We saw some people hiking the glacier, although we did not brave the trek this day. We saw a couple of stalwart kids wading into the lake, although they complained it was cold. Even though we visited in July, we were unwilling to try the frigid water.
Depending on your agenda, you could spend anywhere from one hour to a full day at St. Mary's Glacier.
---
You Might Also Enjoy:
Looking for more family activities around Denver. Check out our Guide to Family Adventures in the Mile High City,
Driving in the Colorado mountains? See our guide to one amazing Colorado Highway.
---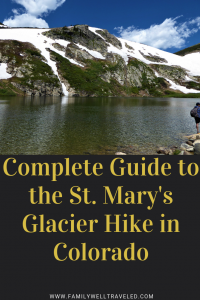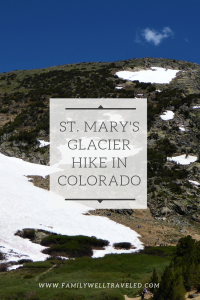 All photos and content are by Family Well Traveled and use of photos or content without permission will result in legal action.
---
---