Scenic Highways: Picture Perfect Landscapes on Colorado Highway 145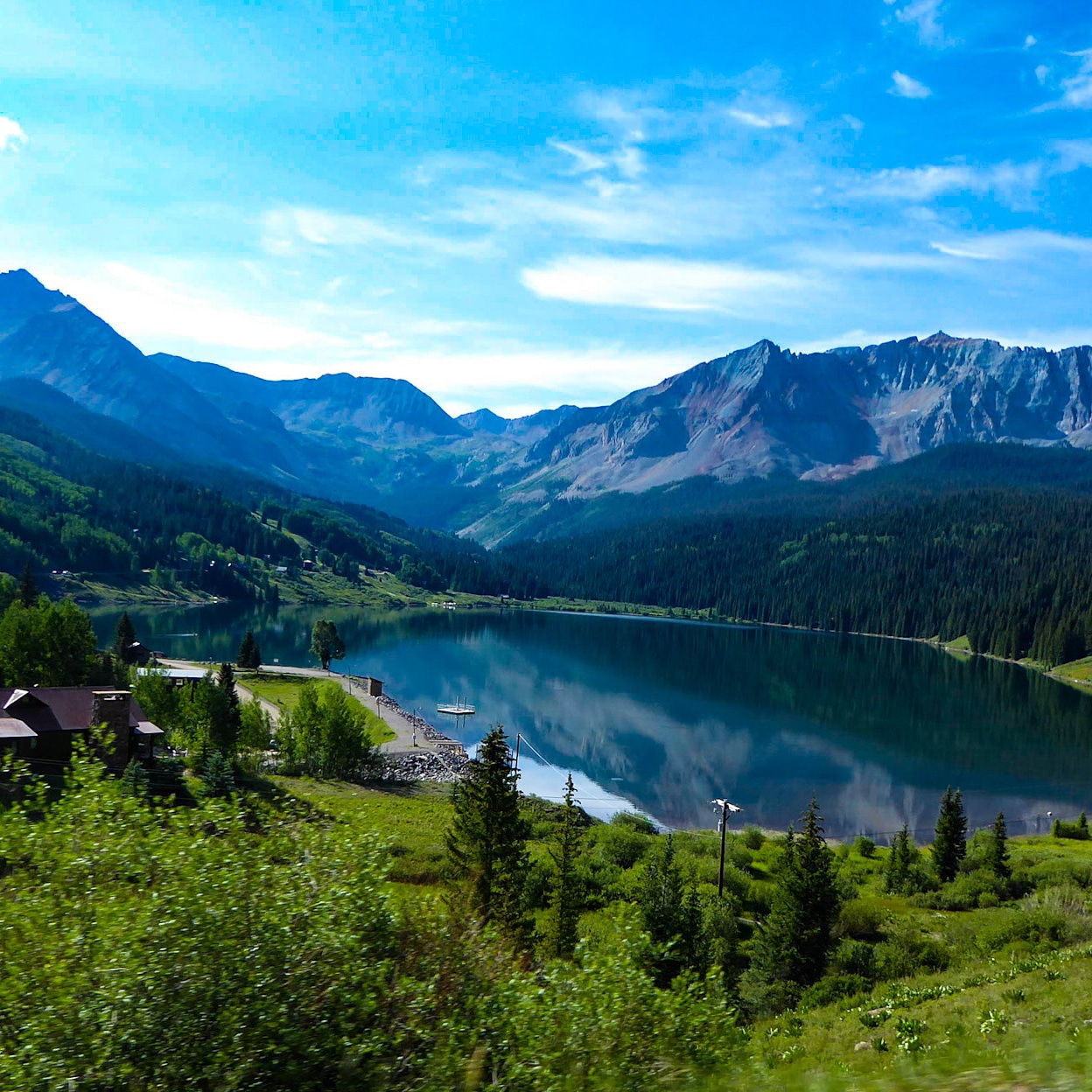 Recently, we had a family reunion in Cortez, Colorado. Our family, my in-laws, and my sister-in-laws family visited Mesa Verde National Park. Having visited before, I looked at alternative routes to get to Cortez from the Denver area. My route was set, but summer wildfires forced me to look at other routes. I stumbled upon Colorado Highway 145.
What was simply a route to bypass major wildfires became a unforgettable drive in some of the most picturesque landscapes we have ever seen.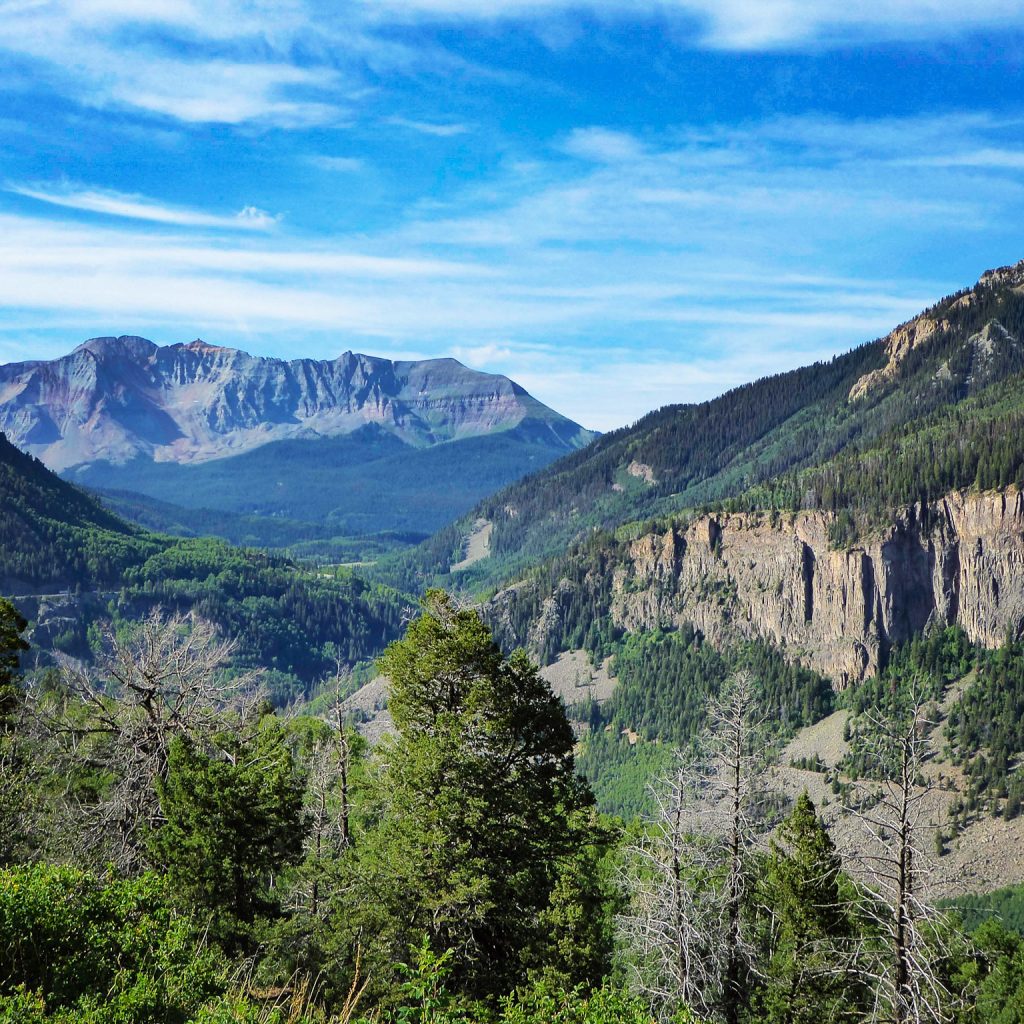 The Road Trip
Last year, my kids and I visited Mesa Verde National Park for the first time. We took the most direct route from the Denver area, going south on I-25 and then heading west on Highway 160. The trip was enjoyable with few mountain passes and vast stretches of flat, straight road.
Read about our trip along Highway 160 with stop at Great Sand Dunes National Park and Mesa Verde National Park.
When we decided on a family reunion to Mesa Verde, I started planning and alternate route, allowing our family to visit Curecanti National Recreation Area and Black Canyon of the Gunnison National Park. This meant that our family would take I-25 South to U.S. Highway 50. My plan then was to take Highway 550 south to Mesa Verde.
Then tragedy struck. A wildfire raged near Highway 550 (known as the MIllion Dollar Highway for its sensational views), and with no end in sight, I looked for alternative routes that would still allow us to visit the national park sites.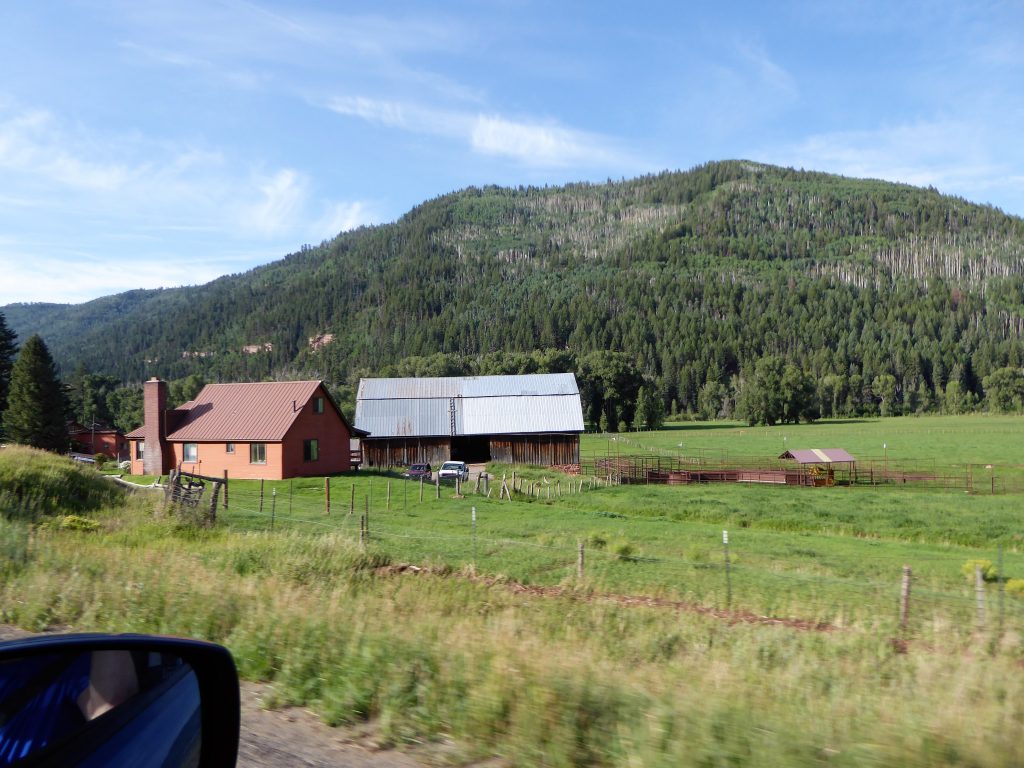 The Disaster Averted
We were fortunate to have Colorado Highway 145 as an alternate route. As it turns out, there were torrential rainstorms in the area during our trip. Fortunately, the rainstorms helped put out the fire along Highway 550. Unfortunately, the downpour led to mudslides along the highway, stranding motorists and closing the highway. We could have been caught in the mudslide.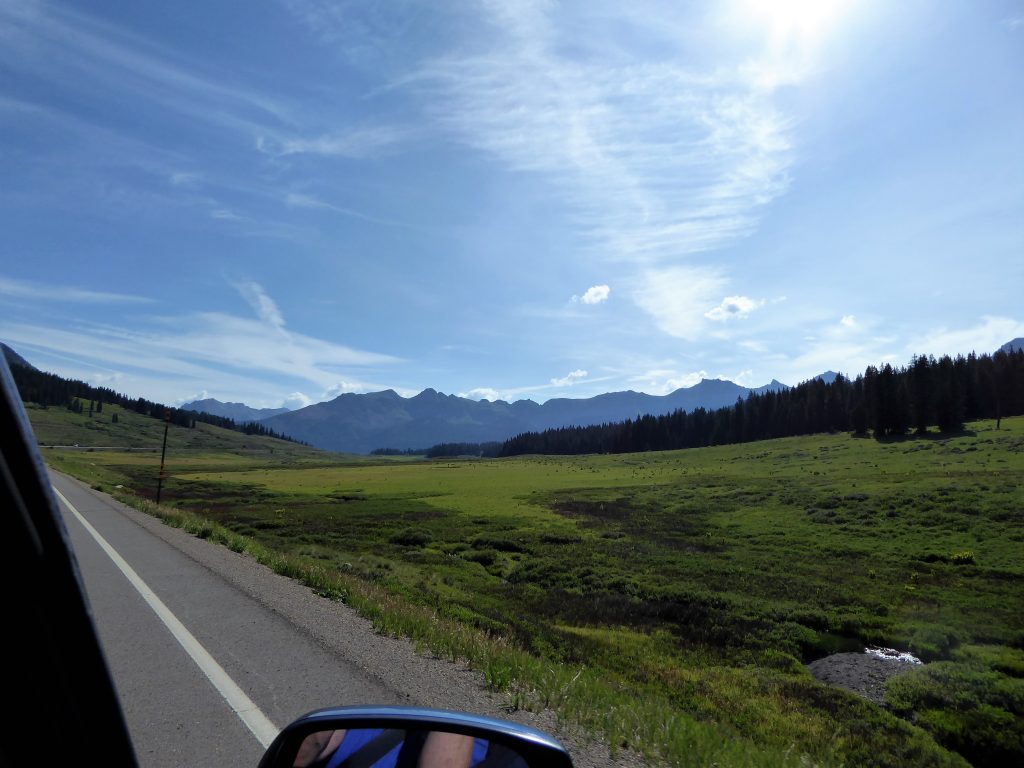 My sister-in-law and her family rode the historic steam train from Durango to Silverton along Highway 550. They were stranded on the train for several hours when the mudslides covered the train tracks in front of them and behind them. After several hours, rescuers helped them from the train.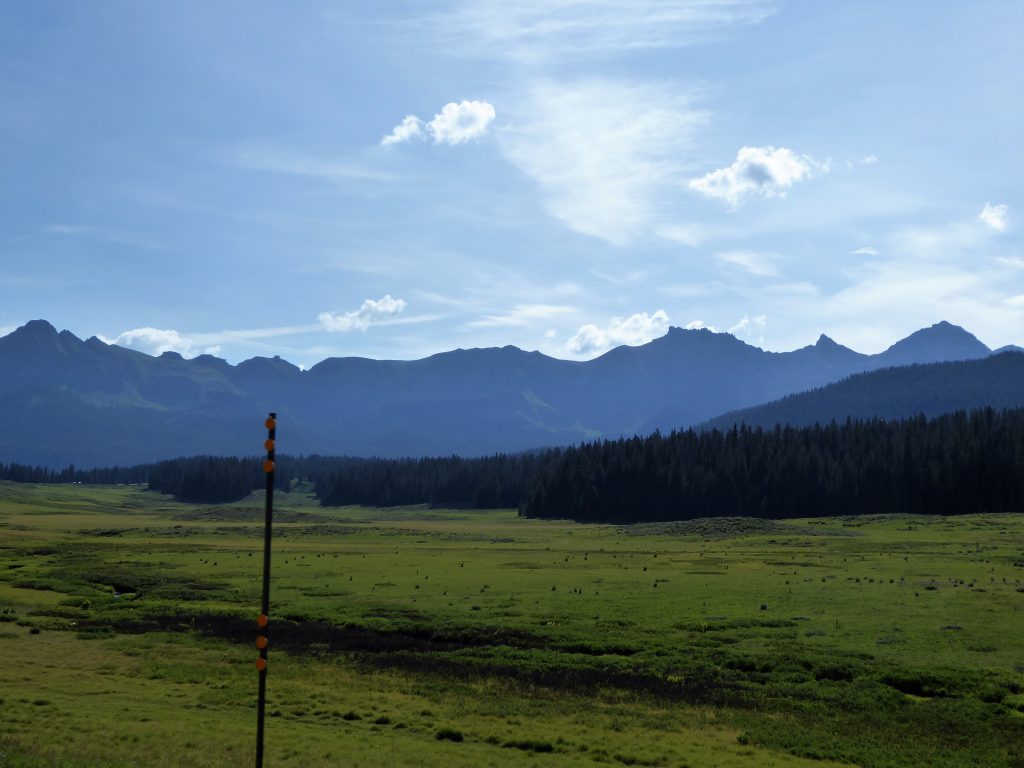 Our Trip on Colorado Highway 145
Unaware of the destruction on the Million Dollar Highway, we opted for a drive on Colorado 145 and were not disappointed. The scenery inspires. Many times, we were left breathless admiring the amazing mountain peaks, the stunning green valleys, the rushing river along the road, and the gorgeous mountain lakes.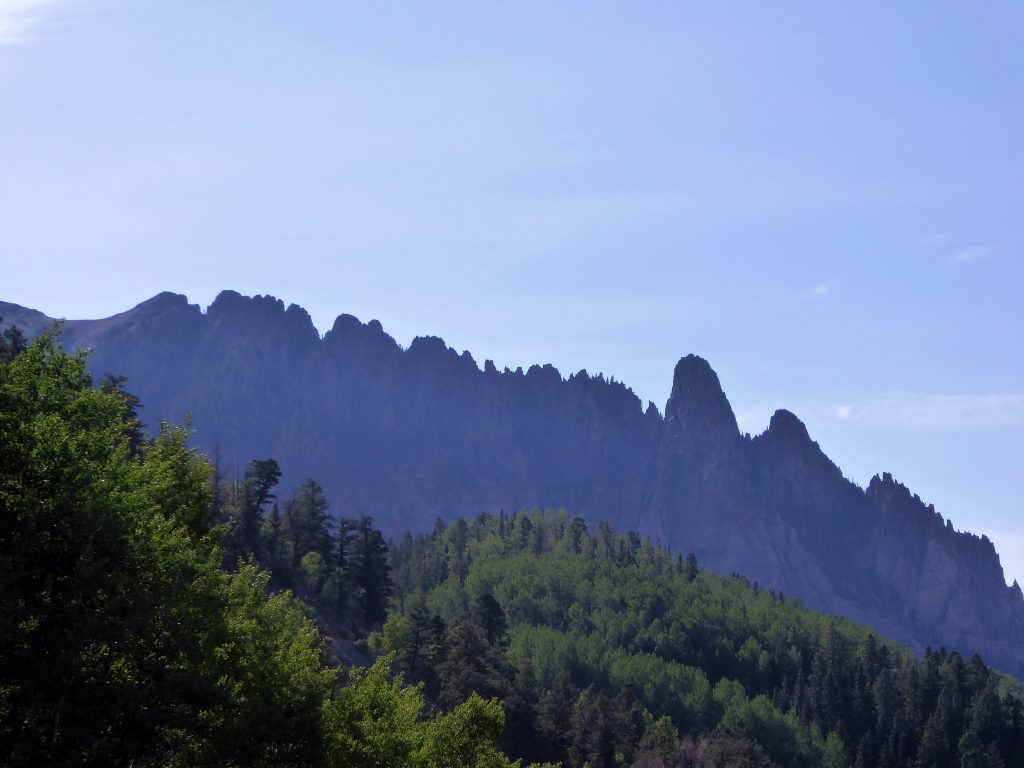 The road passes few towns. While it is the main thoroughfare to Telluride, we bypassed the mountain ski town at a roundabout. Otherwise, we passed a few small towns on the 116 miles of highway, including Rico, Dolores, Sawpit and Placerville and dropping down to Cortez.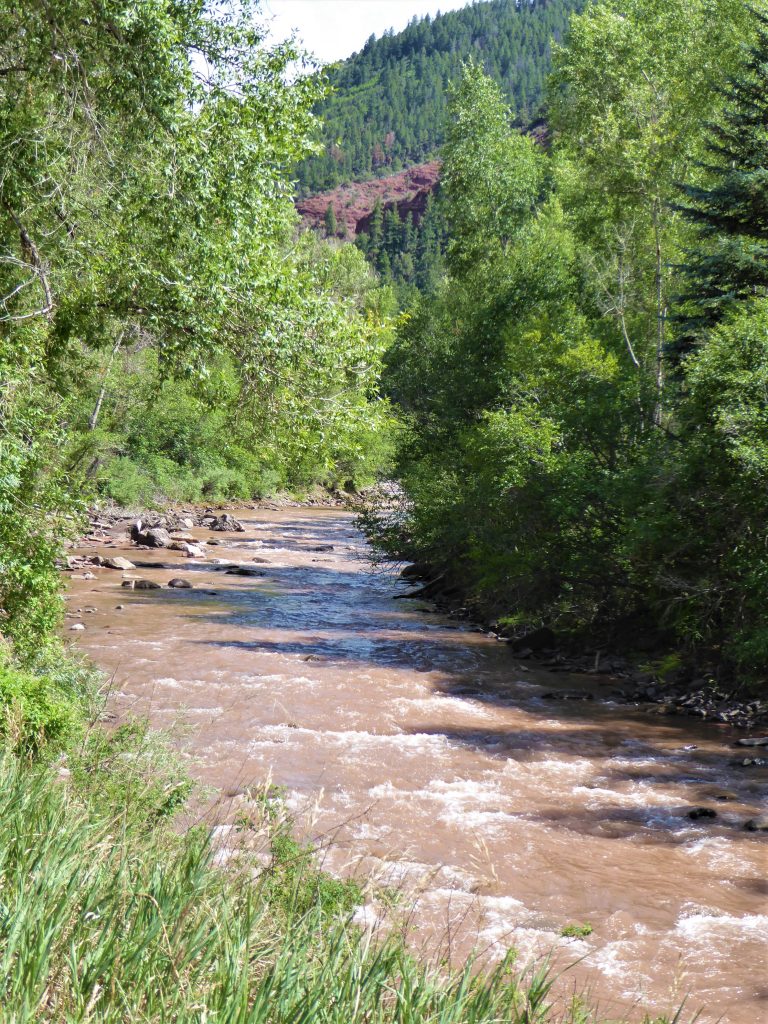 The highway has one major summit pass, Lizard Head, at 10,222 feet which divides the Dolores River running south from the north flowing San Miguel River.
During our drive down to Cortez, we experienced some rain around Lizard Head pass south to Dolores. On our return trip, we discovered this downpour led to a mudslide that covered 145 south of Rico. Once again, we averted tragedy, probably passing the area minutes before the slides washed debris over the roadway.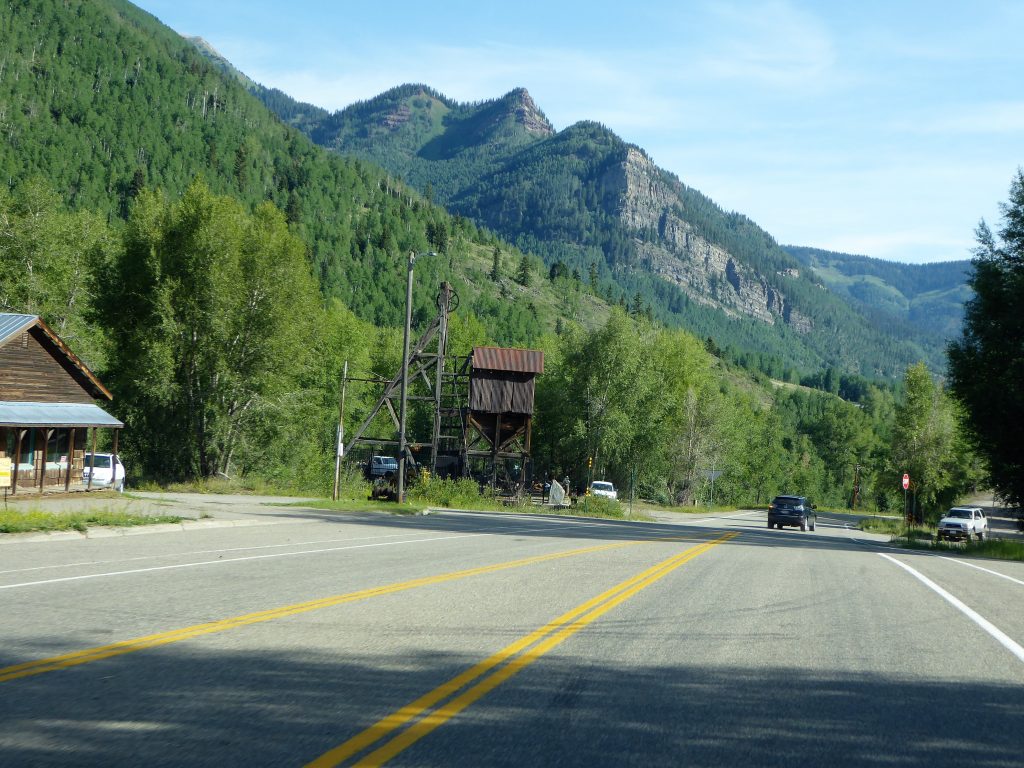 A Return Trip
We planned returning to Denver via 550 northbound. However, after witnesses the sensational scenery (and worried about the mudslides that befell 550), we decided to return via Colorado Highway 145.
This trip, without rain and clouds, opened up even more vivid scenery and stunning vistas. Mountains that had been covered by clouds days before were visible, reaching toward the summer sun.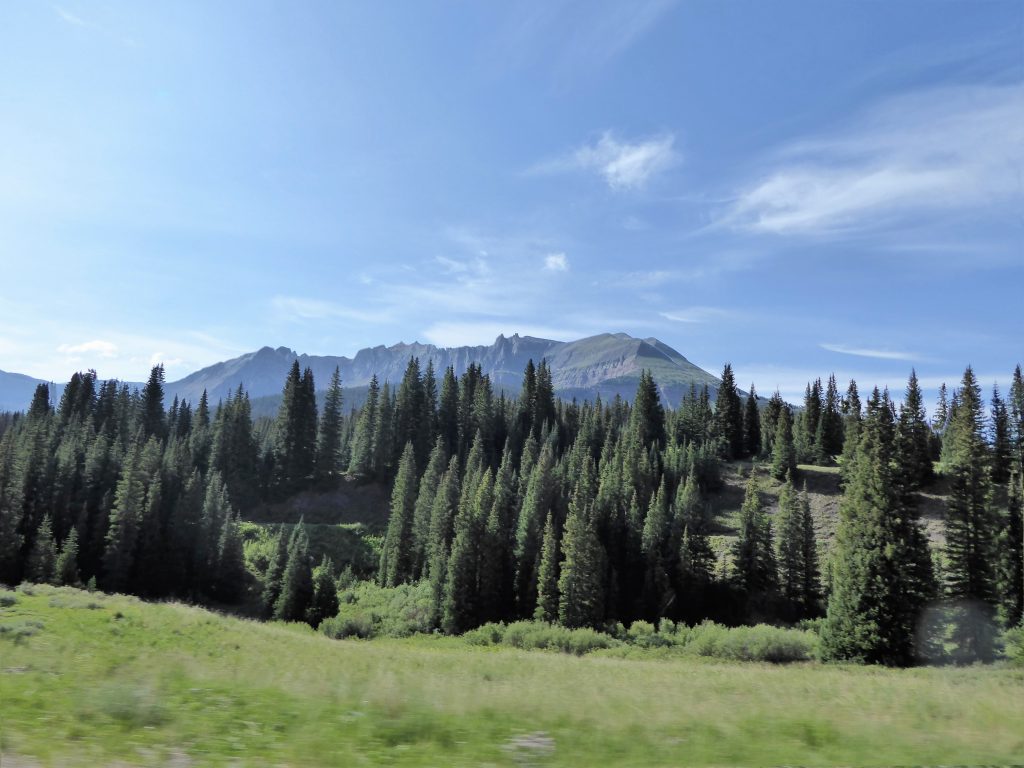 We took the time to stop and capture the vistas with pictures. However, a camera can never truly capture the depth, colors, and wonder of the views we beheld.
While it may not be the most traversed Colorado Highway, or be a road with a clever nickname (Like the Highway of Legends or the Million Dollar Highway), Colorado 145 is worth a trip if nearby. The scenery will not disappoint.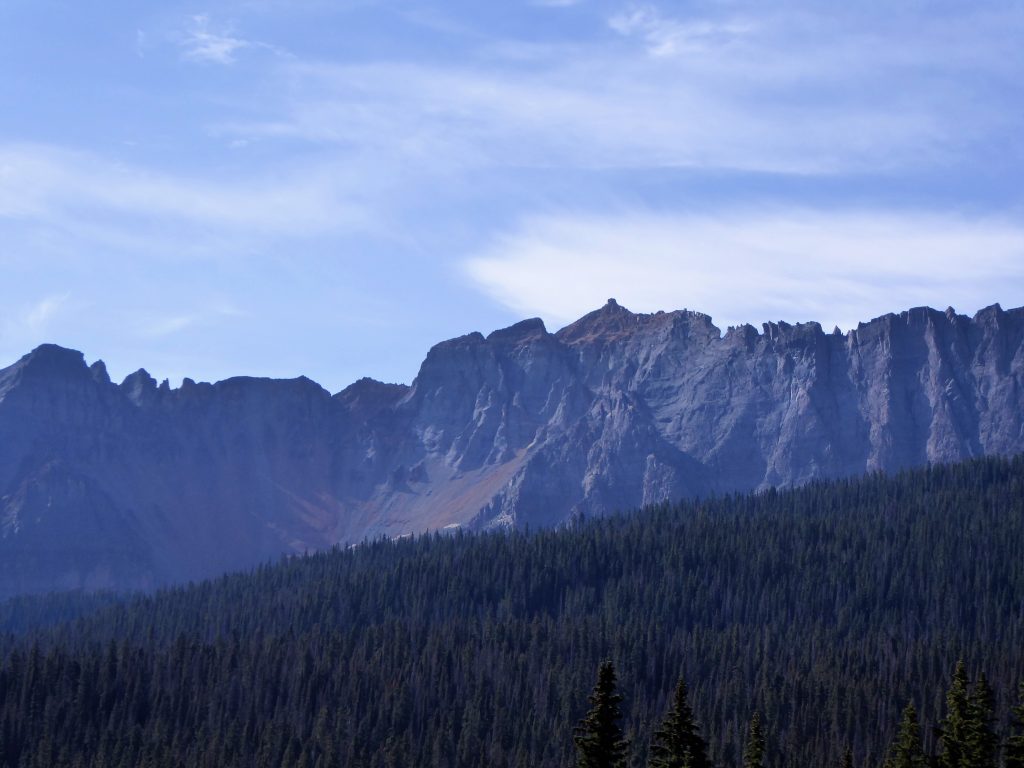 Do you have a memorable road trip? What remarkable highways and byways have you traveled on? We'd love to hear about them. Leave us a comment and maybe we'll get to take another road trip.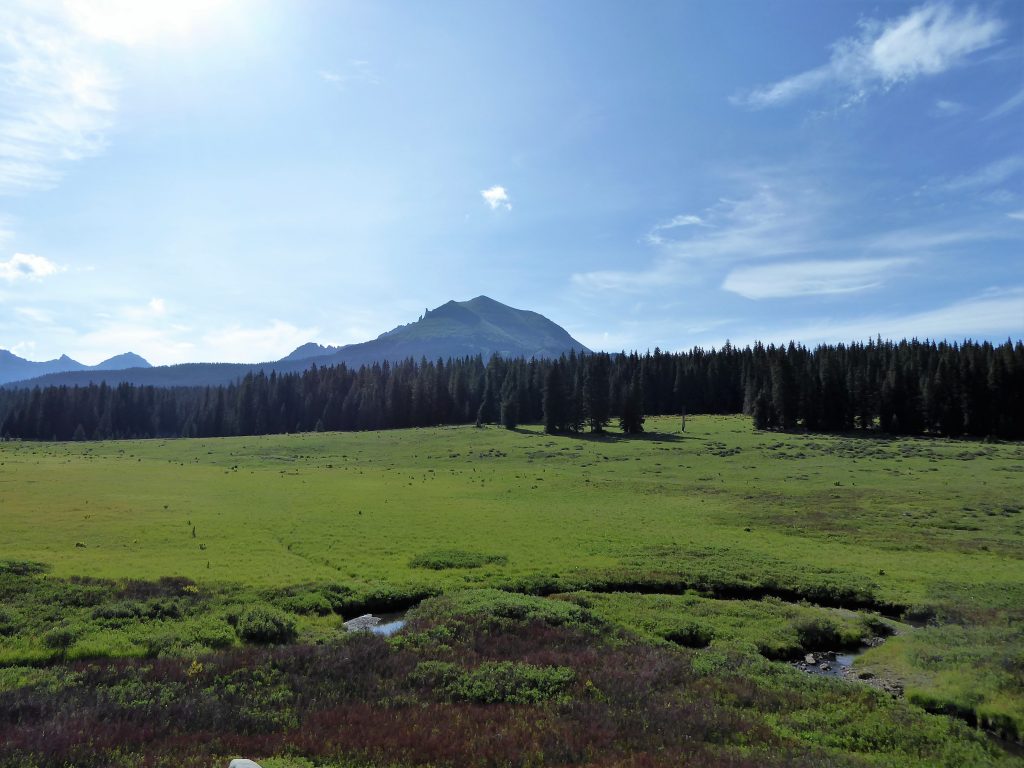 ---
You Might Also Enjoy:
Our trip to Mesa Verde included a rugged adventure. Read how We Survived the Balcony House Tour.
Read about our stay at the Groovy Retro Inn in Cortez, Colorado.
---
All photos and content are by Family Well Traveled and use of photos or content without permission will result in legal action.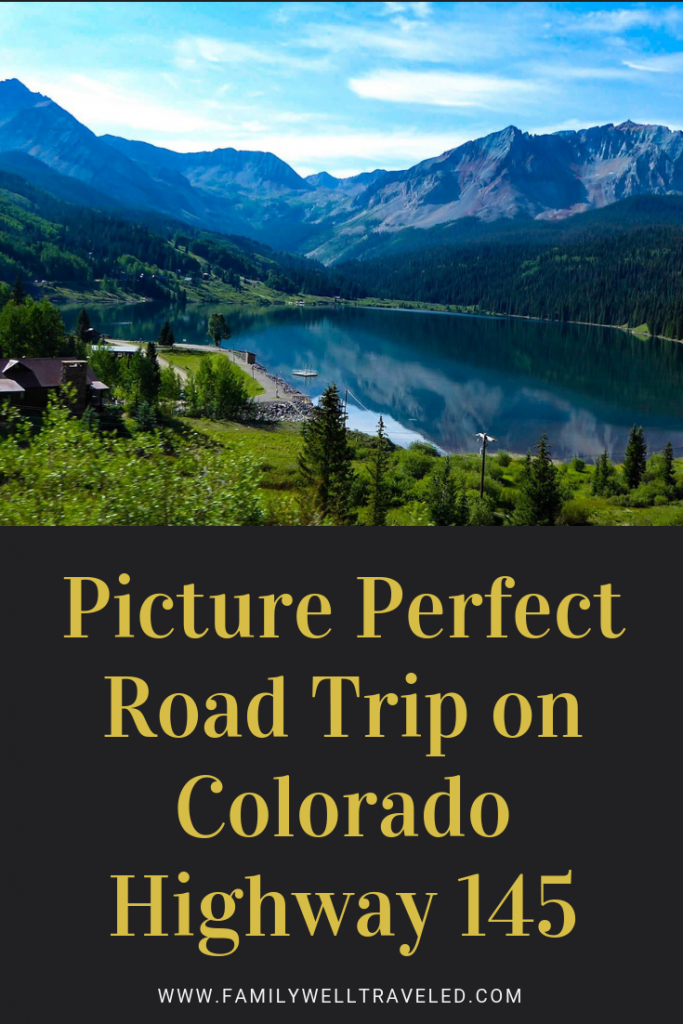 ---
---