Our Best Family Travels: A Photo Diary
It's a new year. Every year, we take some time to look back on the past year's travels and pick some of our favorite photos. This past year, we visited some new places and revisited some of our favorite sites. That left us with too many pictures to choose from. We took over 1,000 pictures in Hawaii alone. Still, we managed to cull through all the memories to assemble our best family travel photos for 2019.
Money Museum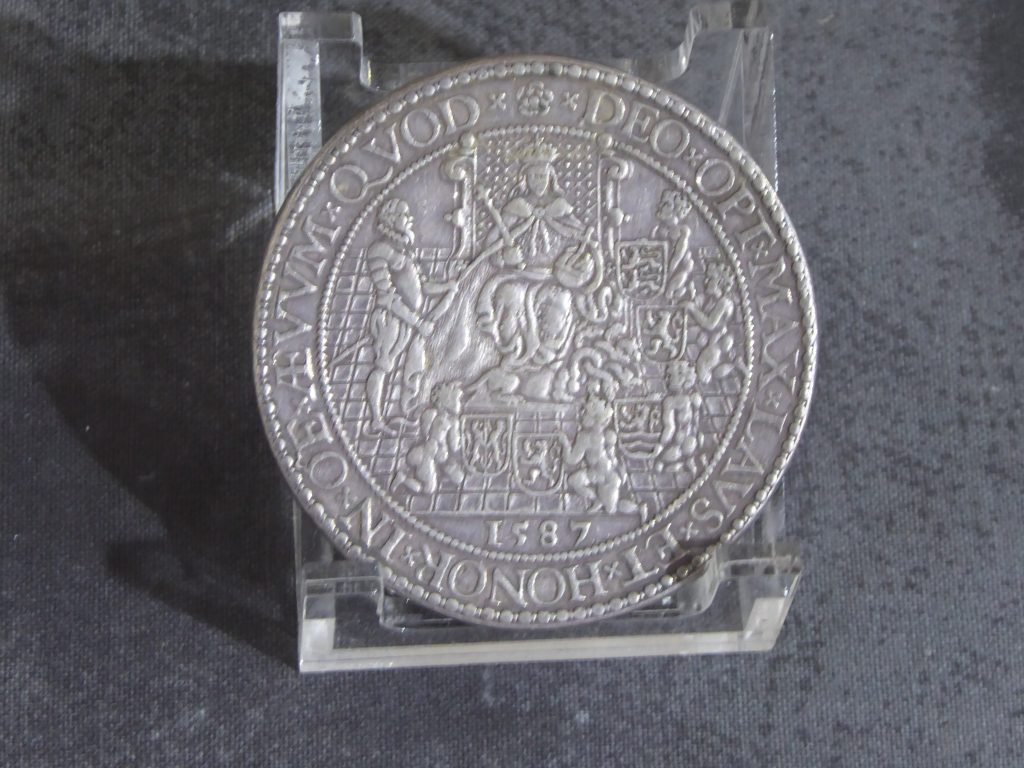 We wanted to visit the Money Museum in Colorado Springs for a long time. We got to go this year.
What a fun experience for the whole family. We learned about the history of money and saw rare coins hundreds of years old. The newest exhibit covering the British Empire was fascinating, and we gawked at all of the currencies from the empire (including coins from the 16th Century).
The museum has something for everyone, including a kids area and a treasure chest where kids pick a coin to remember their visit.
Read more about our visit to the Money Museum in Colorado Springs.
Pecos National Historic Park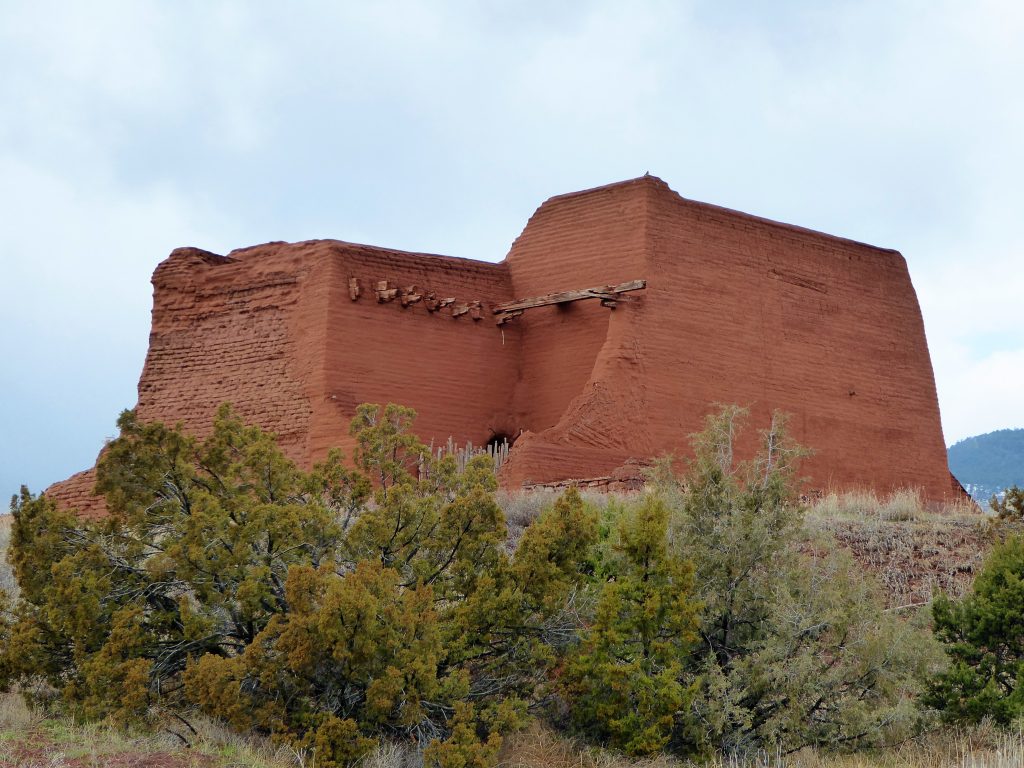 A couple years ago, we took an initial trip to New Mexico, spending three jam-packed days in and around Santa Fe. That trip left us wanting to see more of the Land of Enchantment.
Over Spring break, we returned to Santa Fe, and visited some more of the states 14 National Parks Sites.
Our favorite spot was at Pecos National Historic Site. Pecos has a history older than the United States. We learned about the Ancestral Pueblo people, the influence of the Spanish Conquistadors, and more. Pecos also preserves the battlefield for U.S. Civil War skirmish. Add to this a ranch once owned by a Hollywood legend and you have a national park site with oodles and oodles too see and do.
Please check out our Guide to Pecos National Historical Park.
Manhattan Project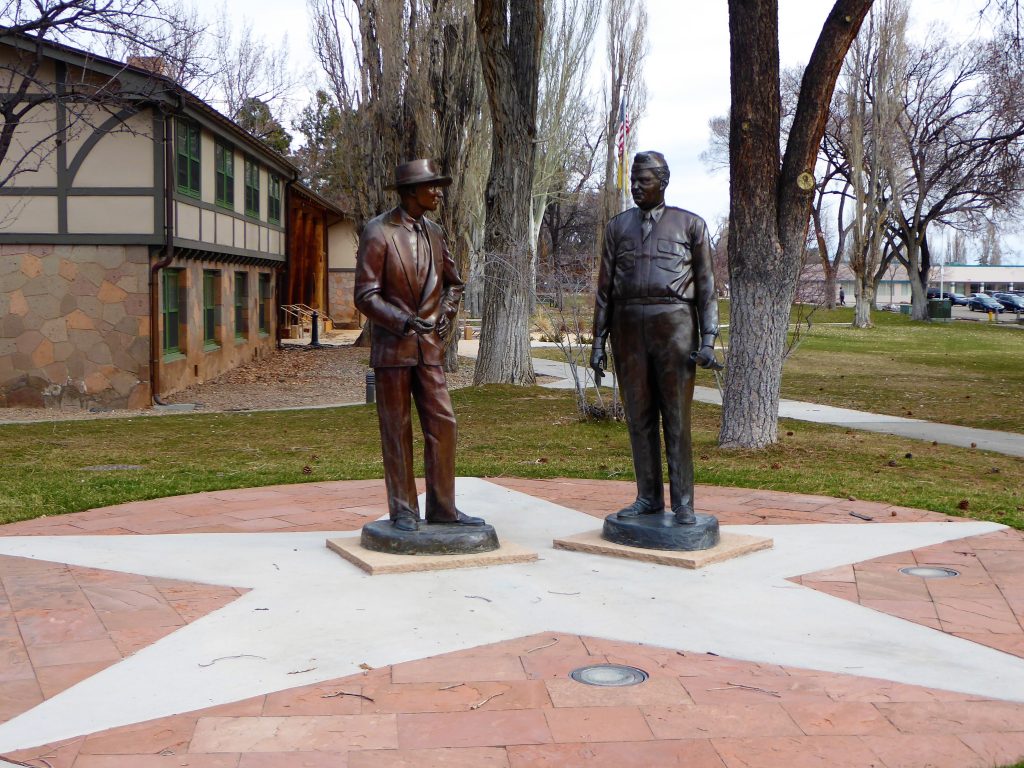 World War Two is without question one of the most fascinating times in world history. Even more fascinating is that the roll a tiny New Mexico town played in the outcome of the war. Quiet Los Alamos hid a big secret during the 1940s. It was the place where some of the greatest scientific minds gathered and created a force that forever changed our world.
The Manhattan Project, the code name for the scientific project that created the atomic bomb, brought together this group of scientists and military men. We enjoyed touring the downtown area, stopping at many of the sites where these people worked and lived.
Petroglyph National Monument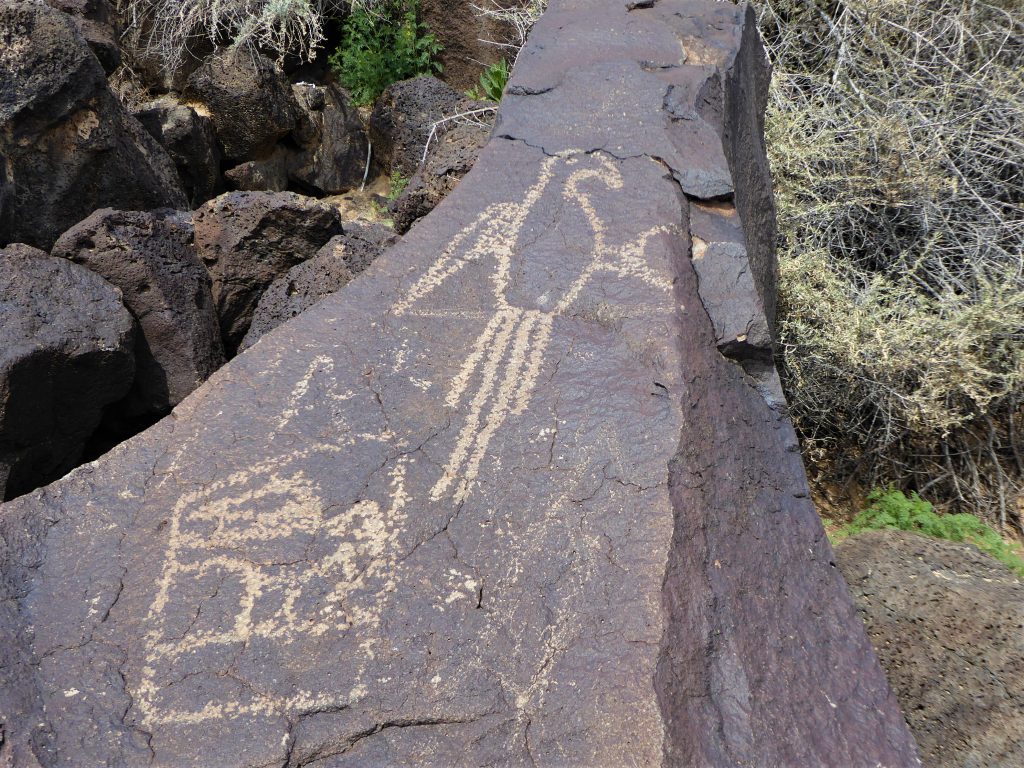 People have always wanted to tell a story and leave a legacy for future generations. At Petroglyph National Monument in Albuquerque, New Mexico, indigenous peoples have left their stories in lava rock for centuries.
The site has three primary hiking trails, where we found hundreds of petroglyphs, from sketches of birds and snakes to geographical patterns. The meaning behind some of the glyphs is unknown, and others preserved by the descendants of the ancestral peoples. But, we didn't need to understand the meaning behind each drawing to appreciate and enjoy the visit.
Rocky Mountain National Park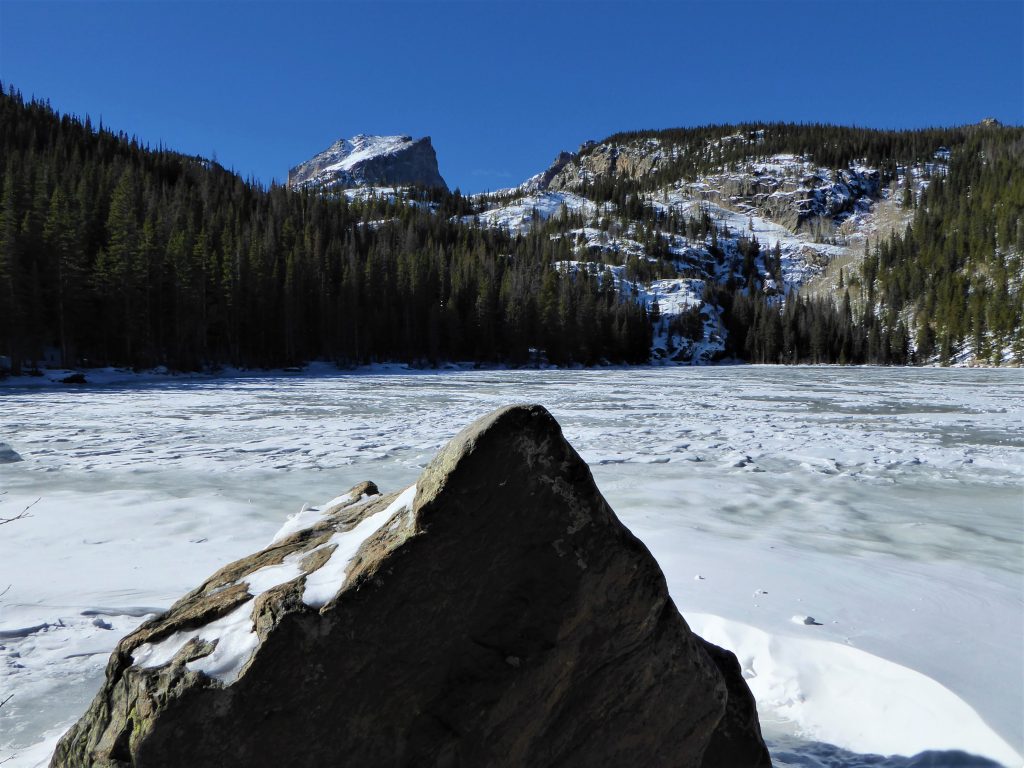 Rocky Mountain is our hometown park site. It's a short drive from our home, so we get to visit two or three times a year.
Since the park is so expansive, we are always able to explore something new. This year, we took time to explore some of the some waterfalls and hiking trails. And we sledded in Hidden Valley. At new adventures with numerous animal sightings, and a trip to Rocky Mountain National Park always delights.
Manitou Springs Penny Arcade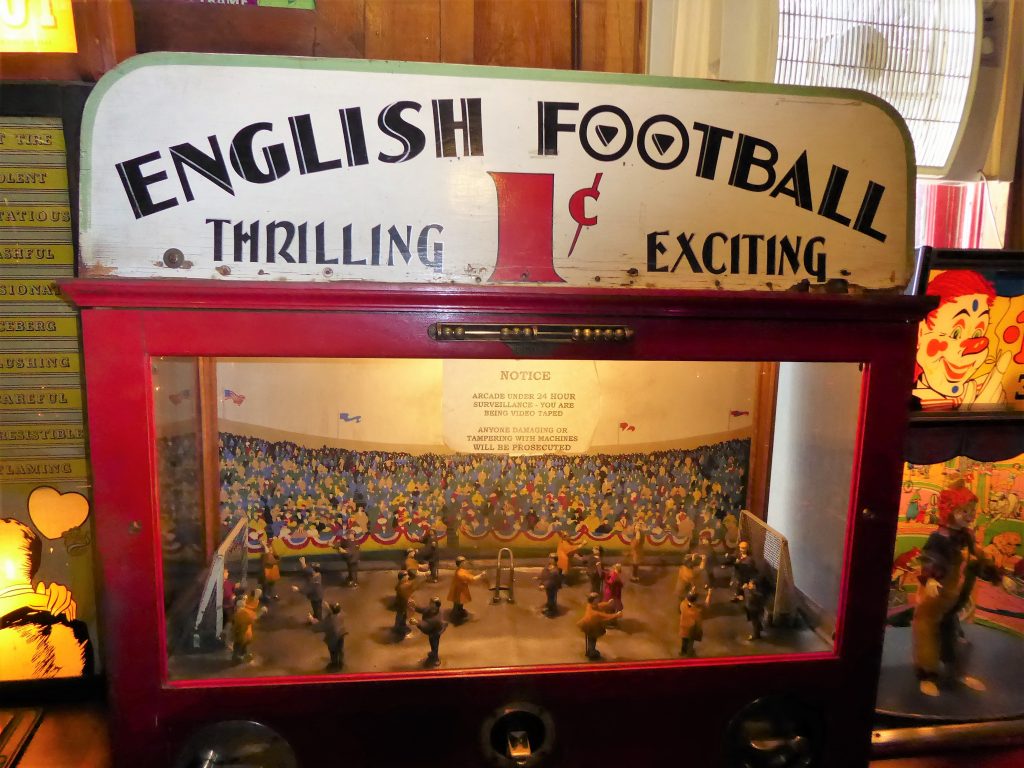 While we love visiting historic sites and learning the lessons from peoples of the past, we also like to have a little fun.
And we had a lot of fun at Manitou Springs Penny Arcade. Yes, there are some arcade games that cost a penny, or a nickle, or a dime. The arcade has games from the early 1900s up to today. We loved checking out some of the old games, playing some video games from our childhoods and trying our hand at the modern games.
The arcade, located just outside of Colorado Springs, is open year round. For our kids it was a perfect find, and one we plan to go back to again and again.
Devils Tower National Monument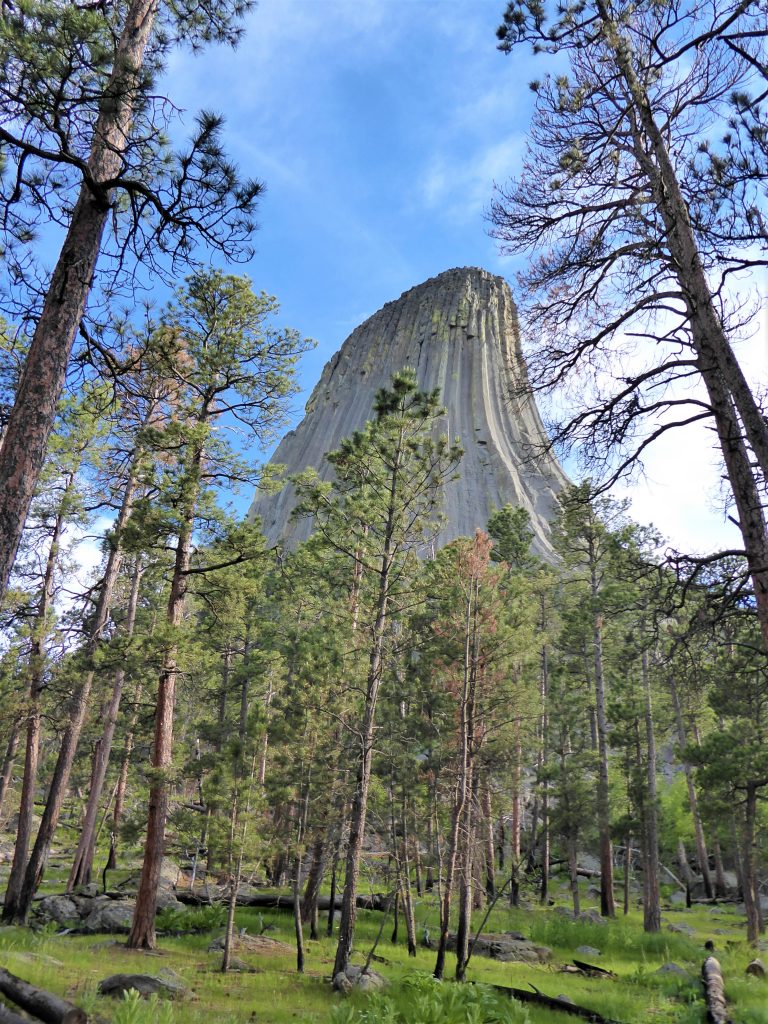 It may be in the middle of nowhere, but Devils Tower National Monument was a big draw to us. Previous trips took us close to the inspirational rock. This year, we planned a trip specifically to see the mount.
And it did not disappoint. We were left in awe of the beauty and wonder of Devils Tower.
Check out our complete guide to Devils Tower National Monument.
Jewel Cave National Monument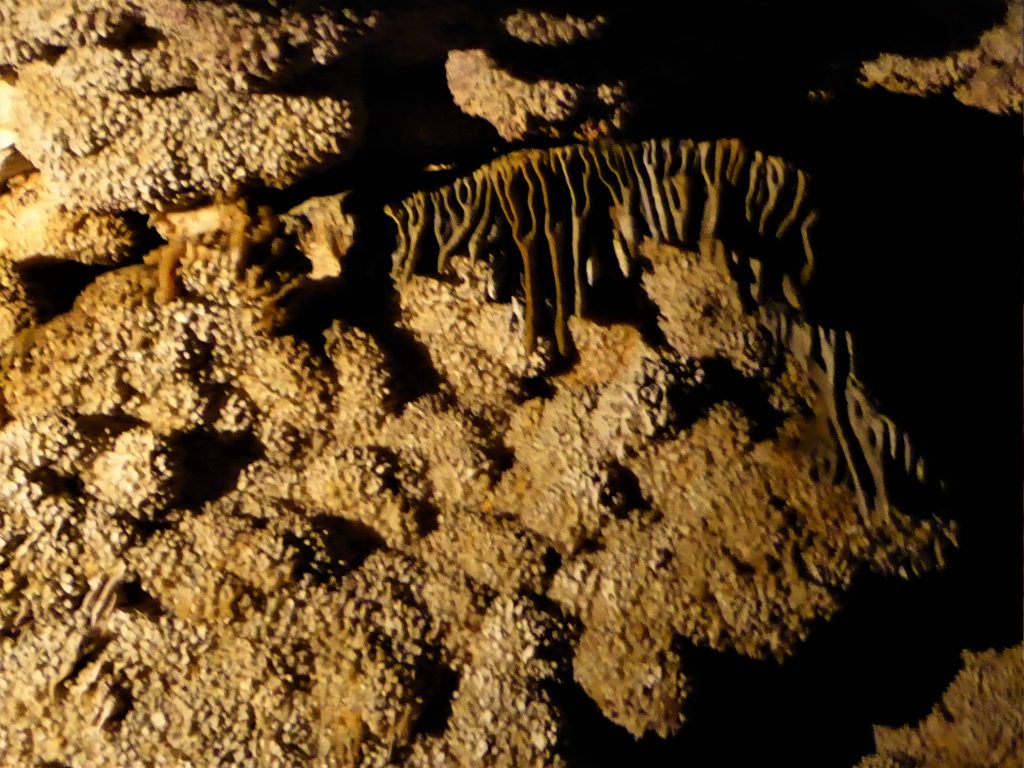 Last time we visited South Dakota, we did not have time to fit in a visit to Jewel Cave National Monument. That was a great disappointment to our daughter. She loved visiting nearby Wind Cave, and demanded a return trip to tour Jewel Cave.
This year we met her demands with a return trip to South Dakota just to see Jewel Cave. It's The second largest cave in the world with over 200 miles of mapped passages. And we know there are miles more of undiscovered passages.
Mount Rushmore National Memorial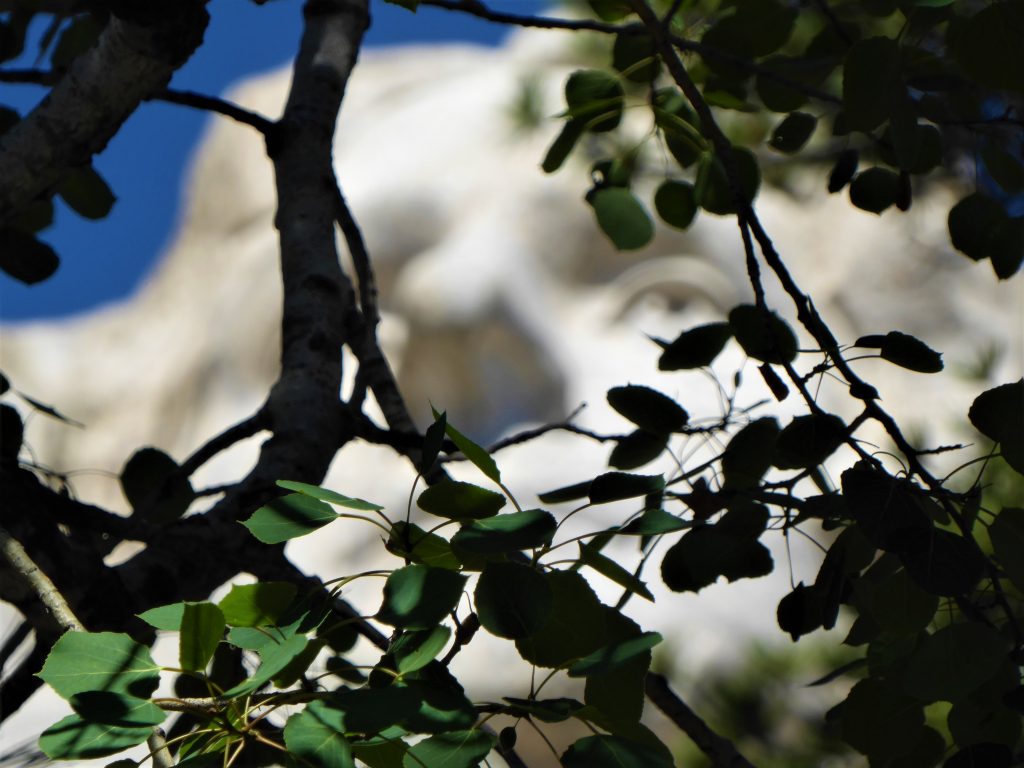 While in South Dakota, both kids wanted to return to Mount Rushmore National Memorial. We enjoyed our return trip. Seriously, I don't think you could get tired of visiting the site. I marvel at the sculptures and am amazed by the stories surrounding the creation of the iconic structure.
Kauai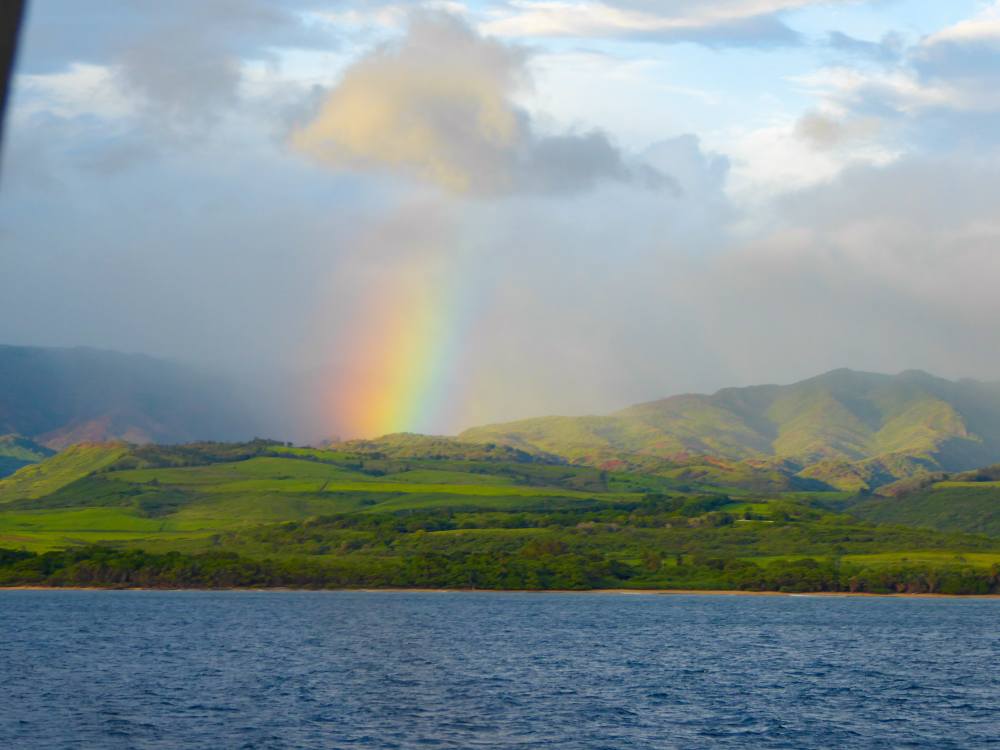 This year, we visited two of the Hawaiian Islands. Kauai was our first stop, and became an instant favorite.
The Garden Isle has a laid back vibe, which we loved. It felt a world away from our hectic everyday routine.
And the scenery was stunning.
It's impossible to pick just one picture to represent the diverse island. A picture of the drier west side would be unjust to an island that is the wettest place on earth. A picture of a stunning beach would not capture the beauty of the waterfalls and foliage found on a hike through the island's mountains.
Having said that, one picture seems to define the peace and hope we found on the island. We captured this rainbow just before sunset on the last evening on the island. It's a reminder that we can always return and rediscover the wonder of the island.
Oahu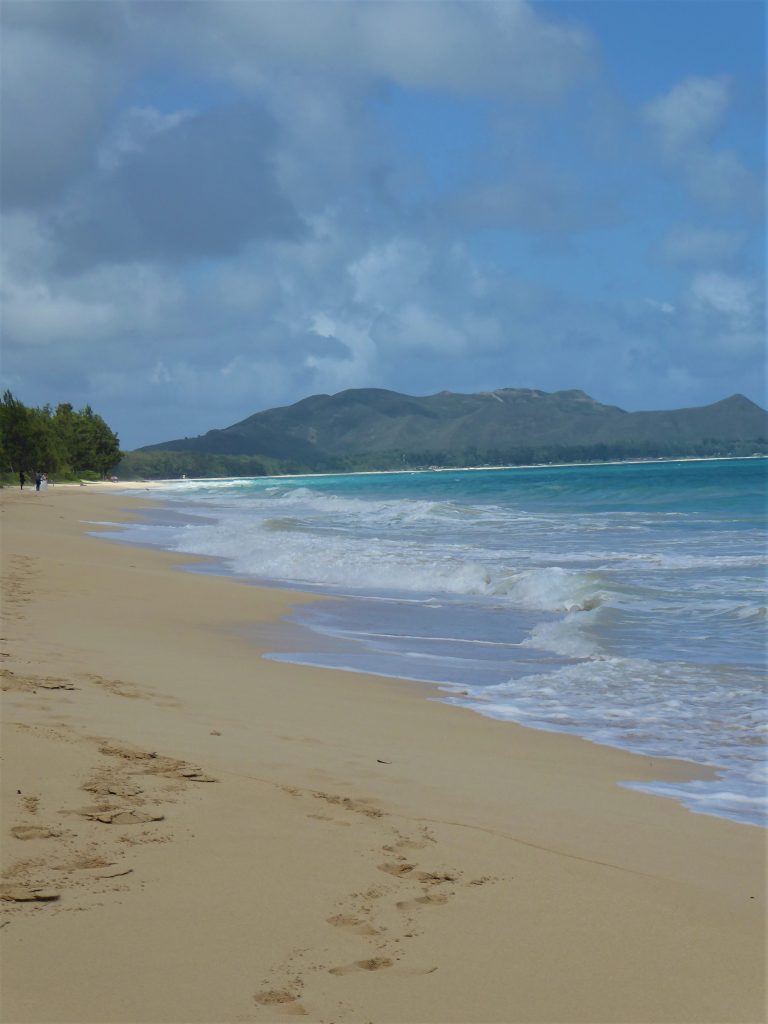 Our second island stop was on Oahu. In contrast to the laid back feel of Kauai, Oahu is more frenetic and touristy. Sure, it's still laid back, but there is a definite hustle and bustle throughout Waikiki and the rest of Honolulu. However, once you get outside of the city, you'll get a more relaxed vibe.
That's why we loved going to Waimanalo Beach. Sure, the blue waters are breathtaking. And the surrounding scenery transports you to a movie setting. But the most appealing aspect of the beach is its tranquility. Here we got to take a step back and slowly, magically breath.
Pearl Harbor National Memorial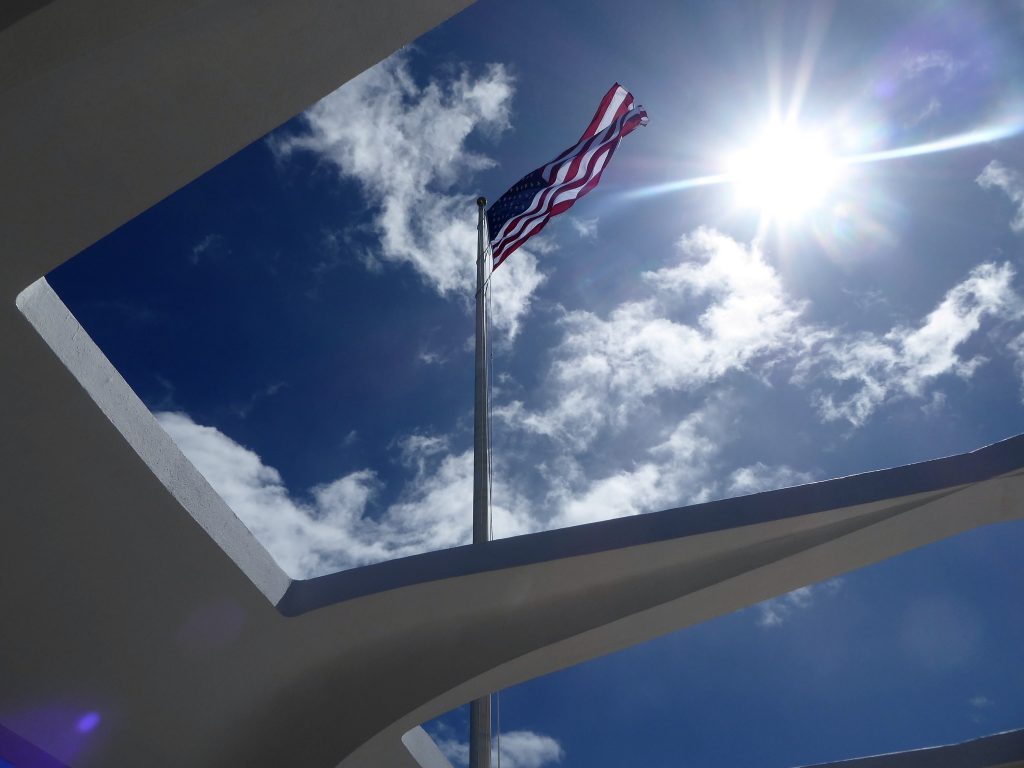 While the Manhattan Project was instrumental in closing World War II, the attack on Pearly Harbor inevitably forced the United States into the worldwide conflict. How appropriate that our family visited both places in one calendar year.
Pearl Harbor National Memorial was a deeply moving trip for us. Our kids talked about the U.S.S. Arizona memorial days after our visit. A few months after, they still talk about the importance of the site.
We were able to reflect on the preciousness of life at the memorial. At the U.S.S. Bowfin submarine museum, we appreciated the resilience of the human spirit. And at the U.S.S Missouri tour, we learned the cost of war.
Before attending, we worried that our kids were not old enough or mature enough to fully appreciate the site. We were wrong. They were more than ready to take a hard look at man's inhumanity toward man and were prepared to answer (or at least questions) some of the most important values we try to teach them.
Toa Luau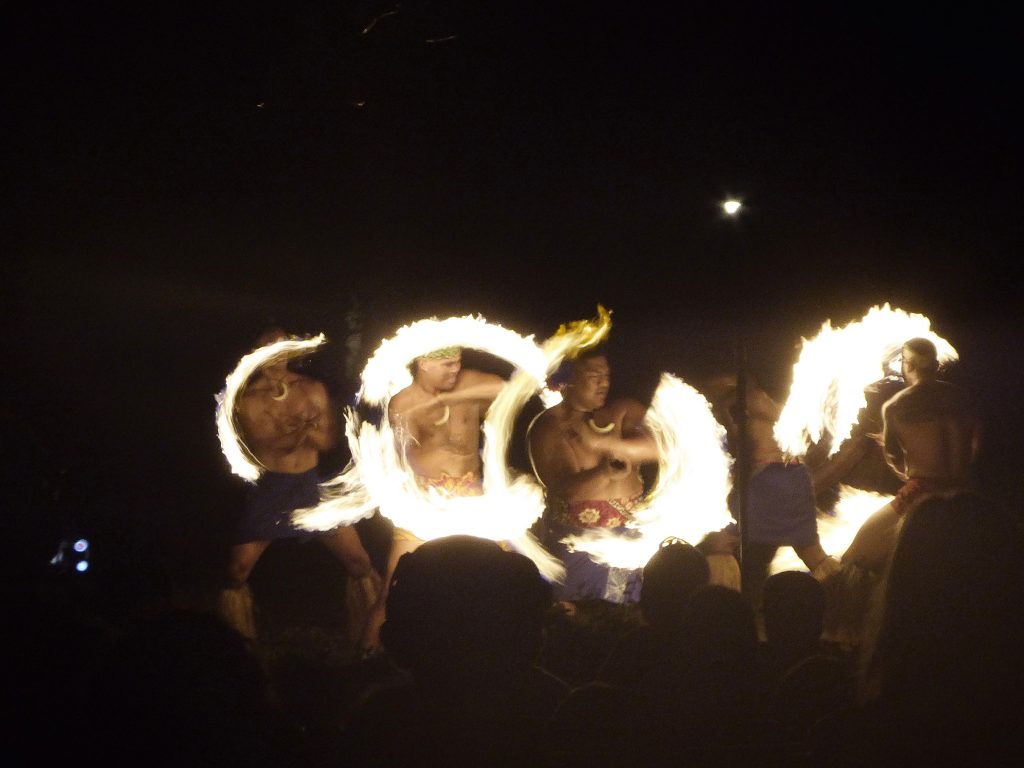 No trip to Hawaii would be complete without a luau. Toa Luau was the perfect introductory luau for our family. It is a small luau, topping out at 200 guests. Everyone helped our family learn and appreciate the Polynesian culture fully. The food was fantastic, and the entertainment was even better. We left Toa Luau felling we had a new extended family.
Sunset Cruise of Na Pali Coast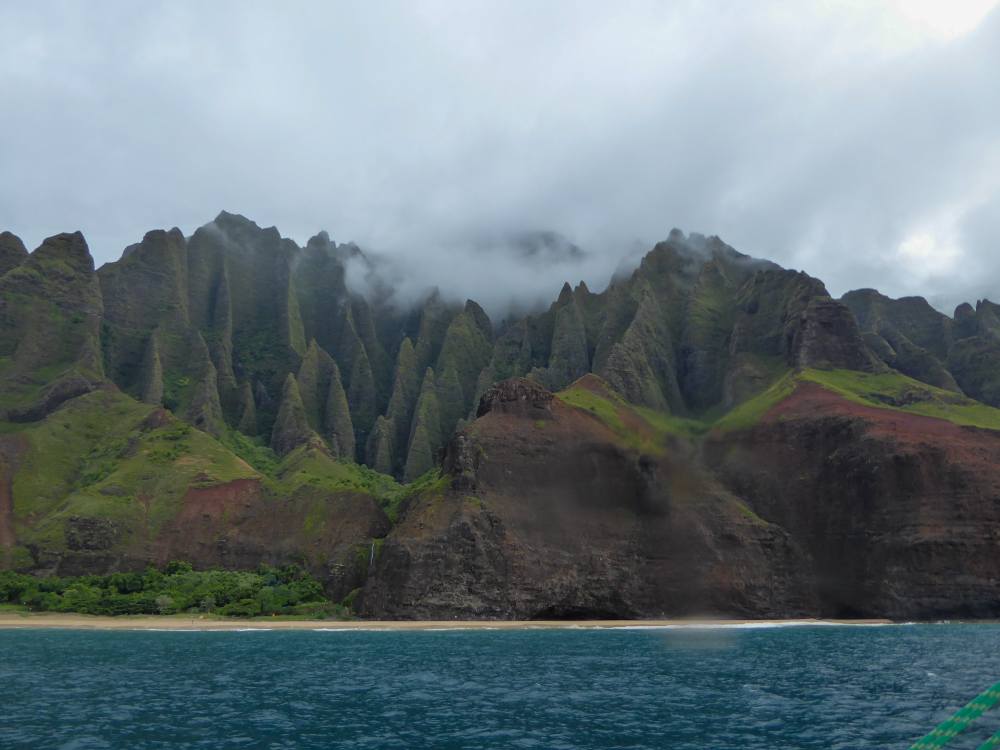 Undoubtedly, our favorite adventure while on Kauai was a sunset cruise of the Na Pali coast with Blue Dolphin Charters.
We did not get off to a promising start. It rained all day before our 2 p.m. departure. It was still raining when we got to the port for check in. And it rained when we set sail. Low clouds covered the island, making for low visibility.
But, as we reached the Na Pali coast, the clouds lifted some, leaving us in awe of the spectacular sights.
Sure the cruise was fantastic. The dinner was great. But, those Na Pali coast views are to die for. We can never forget them. Nor do we want to forget.
Las Vegas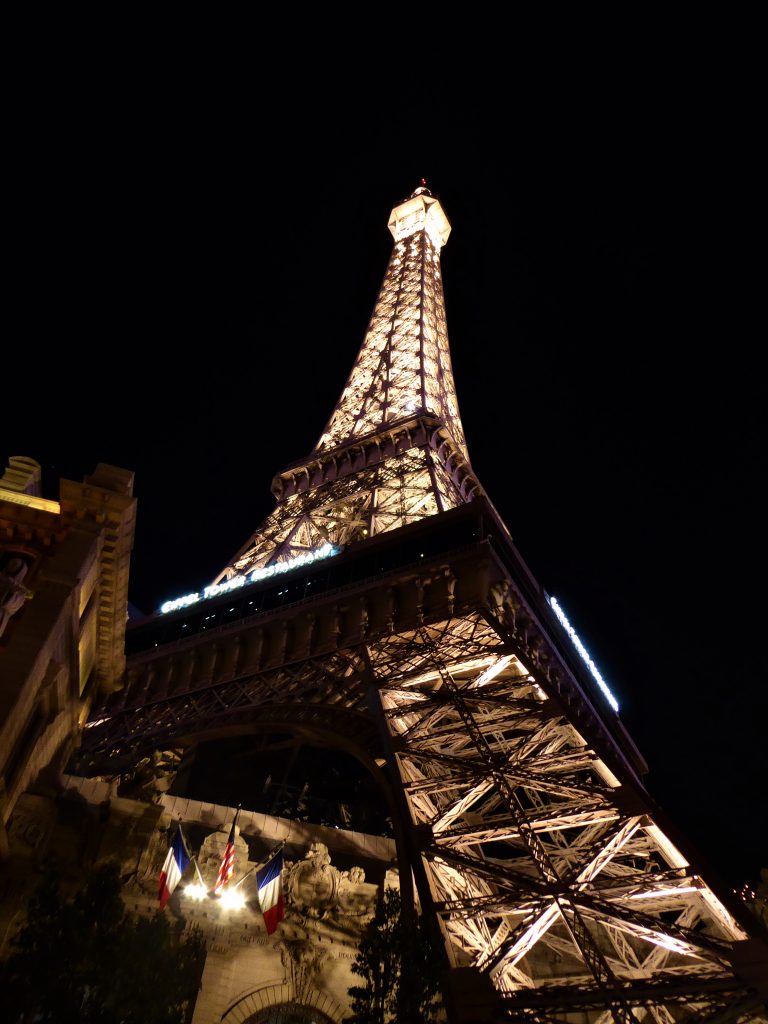 Wanting to prove that there is no such thing as an adults-only city, we took the kids to Las Vegas. Sure, there's a lot of activities that we had to steer away from. But, there was plenty we were able to see and do. In fact, there was too much to fit into our short trip, so we're planning a return trip to Las Vegas.
You can read all about our adventures in Family Friendly Las Vegas.
There you have it: Our best family travel photos for the year. Here's looking forward to the next year of family travels and many more great photos and adventures. Happy travels to all.
---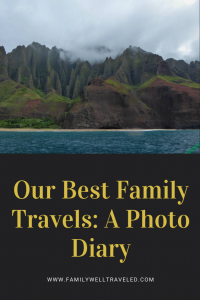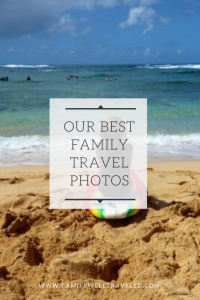 All photos and content are by Family Well Traveled and use of photos or content without permission will result in legal action.
---
---
---