A Family Trip to Santa Fe Offers Much to See and Do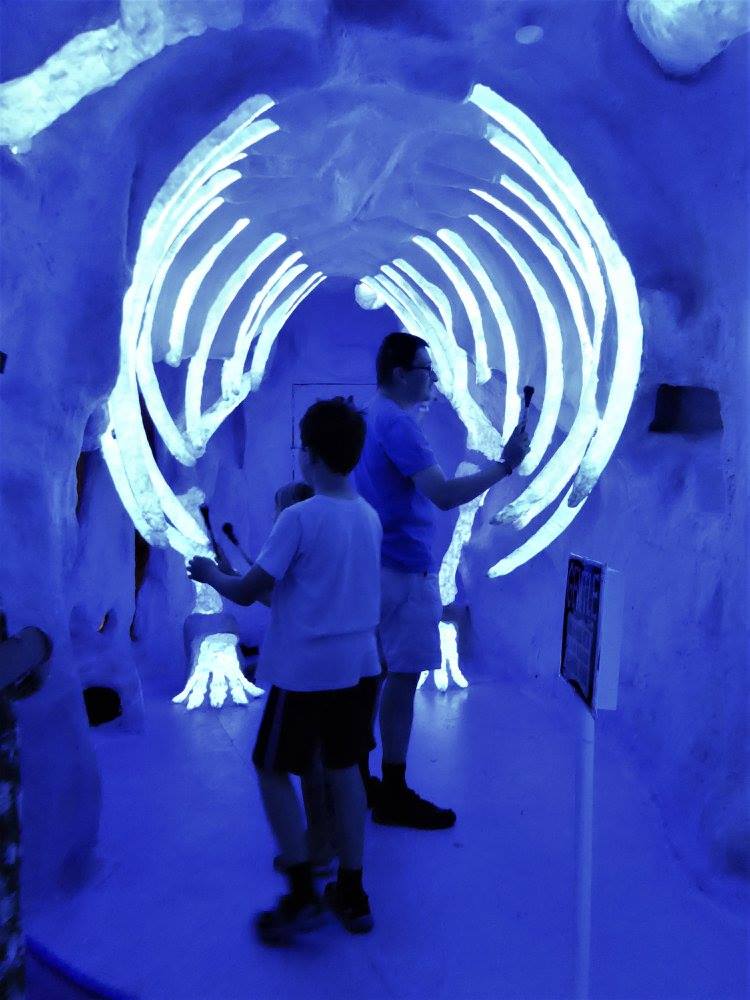 Updated June 25, 2019 by Lance Hale
When you think of great American cities with a unique feel, you might think of New Orleans, New York, or San Francisco. However, Santa Fe, New Mexico has a distinct vibe and is a popular travel destination. There are so many things to do and see near this great southwestern city that inspired artist Georgia O'Keeffe. The city is a cultural crossroads for Native Americans, Hispanic, and European cultures. Here is our guide for a family trip to Santa Fe.
We enjoyed a family trip to Santa Fe. Here are some can't miss family adventures.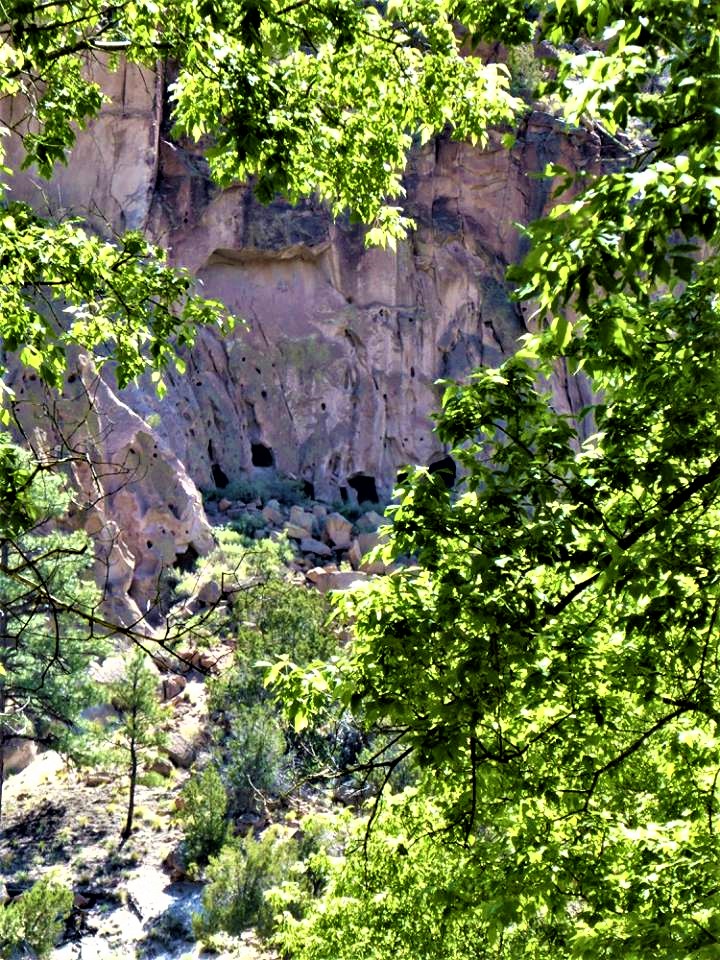 Bandelier National Monument
Bandelier is about an hour outside of Santa Fe. Here, you can explore ancient Puebloan dwellings and get a feel for what life was like in this region 800 years ago. The dwellings were carved out of soft volcanic tuff in the Frijoles Canyon.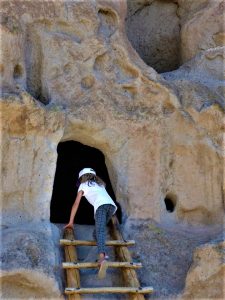 There are a couple of self-guided walking trails that take you to the dwellings. You can climb ladders to some of the houses and see petroglyphs that have stood the test of time.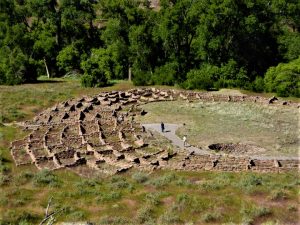 Our kids enjoyed exploring the structures and identifying drawings. The hike was a pleasant stroll next to a gently rolling river. We saw a few small animals during our hike, including rabbits and an Abert's squirrel that led us along the path as if he was a tour guide. Although you can see the cliff dwellings from an easy walking path, you will need to climb up step and ladders to get inside the homes, so strollers are not a good option.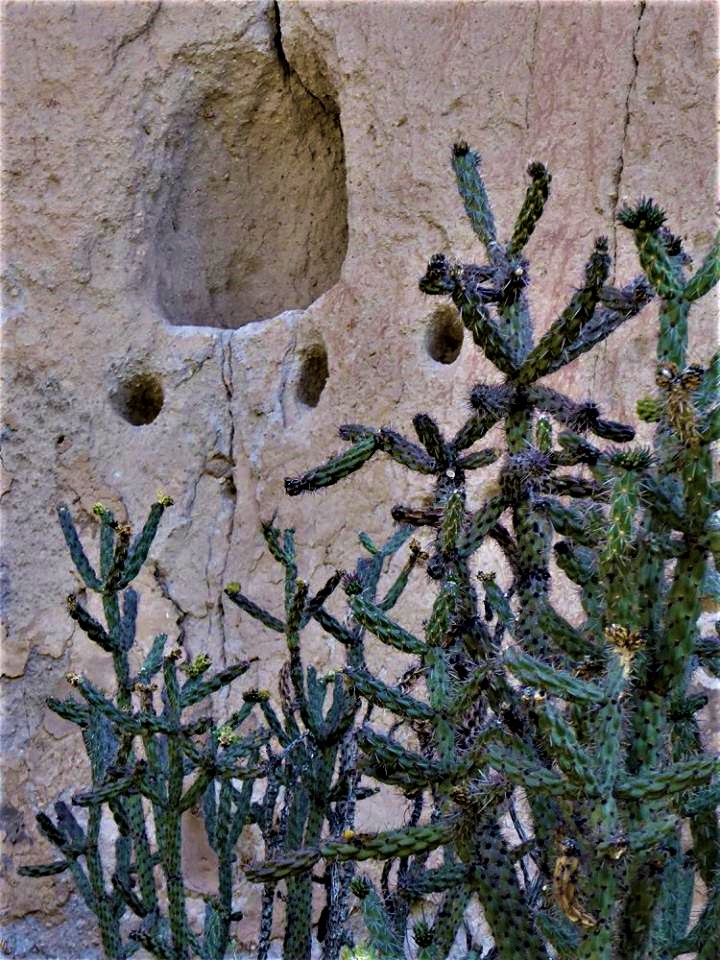 Access to the park is limited. Buses transport visitors through the narrow switchback road to the visitor's center for free. However, if you arrive at the park early enough, you can drive directly to the visitor's center parking lot. Check the website (www.nps.gov/band) for information about the shuttles and park hours.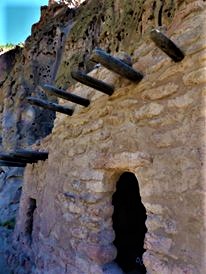 Many other national park sites are close to Santa Fe. If Bandelier does not interest you, you can check out Valles Caldera National Preserve (www.nps.gov/vall), Pecos National Historic Park (www.nps.gov/peco), or The Manhattan Project National Historic Park (www.nps.gov/mapr). All of these parks are within a one-hour drive of Santa Fe.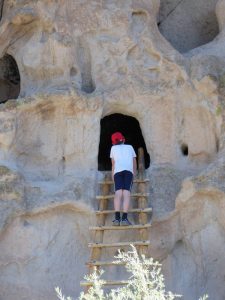 Read more about Six Underrated National Park Site in New Mexico.
Meow Wolf Museum
Meow Wolf is part art gallery and part interactive mystery. No words can truly describe the museum. It is a must see in Santa Fe. The line for admission was out the door when we visited, but the adventure was definitely worth the wait. Meow Wolf currently hosts "The House of Eternal Return," an interactive exhibit that our kids loved.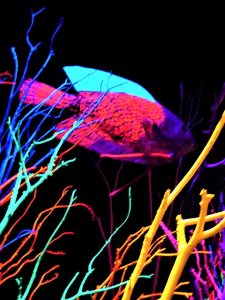 How to explain it? When you enter the gallery, you enter a home filled with mystery. The family has disappeared and it is your task to discover why and where they are now. Clues to their whereabouts are placed throughout the rooms of the house. There also are secret portals that take you to strange worlds that may or may not be within our galaxy (a walk into the refrigerator or a crawl into the fireplace leads you to these worlds). The gallery is like an interactive theater where staff meander through the exhibit in costume (possibly giving hints to solve the mystery).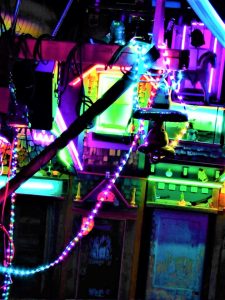 Our family had so much fun finding clues and portals in the home. The kids ran from room to room, ever claiming that they knew where we needed to go next and that they could solve the mystery. We didn't find out where the family disappeared, but we had three fun-filled hours exploring and creating a memory to last a lifetime. Find out more about Meow Wolf at www.meowwolf.com.
Read our detailed review of the Meow Wolf experience and the House of Eternal Return.
The Downtown Plaza and Palace of the Governors
In the heart of old-town Santa Fe is the Plaza and Palace of the Governors. We spent an afternoon exploring this must-see area. Street vendors line the area offering southwestern jewelry and artwork. Art galleries (including the Georgia O'Keeffe Gallery) are all within walking distance. Historic churches, including the Loretto Chapel, and fine-dining restaurants are nearby. We did all of our souvenir shopping while here.
Bring a little patience when you drive to old town. Parking is limited and traffic (including foot traffic) is plentiful.
Have you been to Santa Fe? What would you recommend? Let us know.
Take a Photo of Camel Rock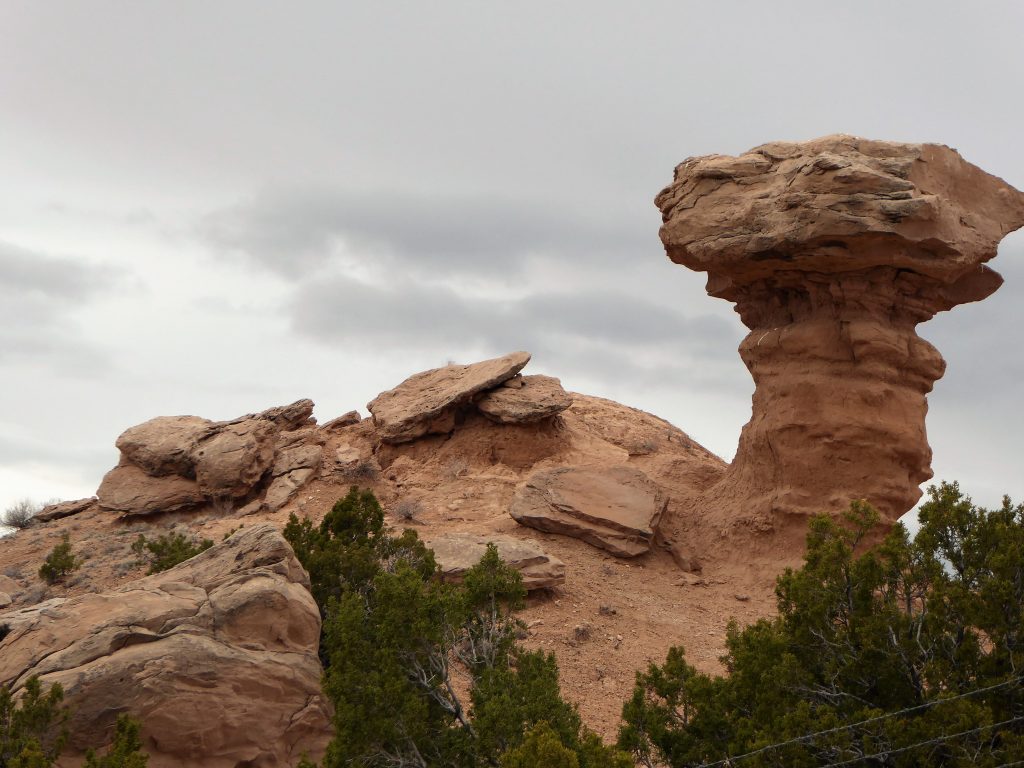 Just a few miles outside of Santa Fe, you'll find Camel Rock Monument off of U.S. Highway 285. Yes, it's a natural rock formation that looks incredible like a camel. Erosion has taken its toll on Camel Rock. The camel once had a more pronounced nose and mouth, which fell off sometime in 2017. Still, this is a fun stop for families to take a picture of Camel Rock Monument.
This blog is featured on taleoftravels.com
---
You Might Also Like:
Our tale of three western U.S. Forts, including New Mexico's Fort Union.
Our attempt to sand sled at Great Sand Dunes National Park.
---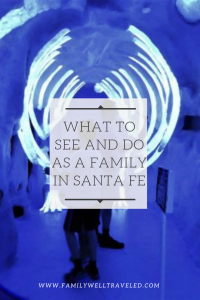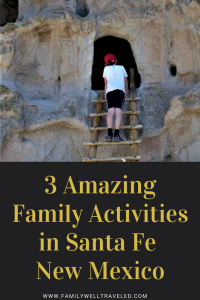 All photos and content are by Family Well Traveled and use of photos or content without permission will result in legal action.
---
---