Chester Review: Perfect Suitcase for Family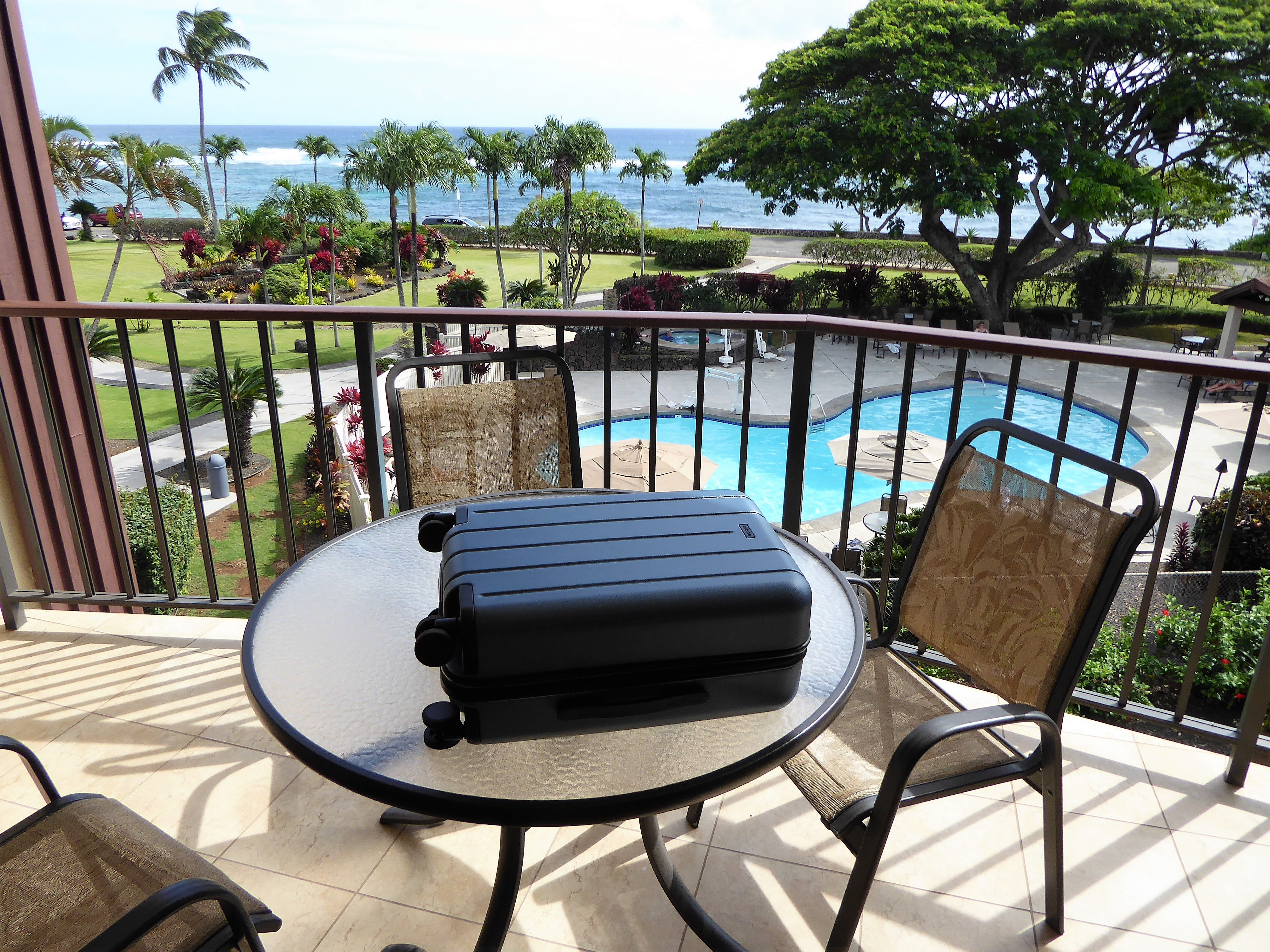 If you're like me, you probably don't think about luggage too often. Really, it's one of the last things I think about before a vacation. I cannot tell you how many times I have pulled the luggage out of the closet to pack, only to remember that a zipper seam ripped during our last vacation. Too late to do anything about it. And I'll probably forget about it after vacation.
But I think all of that has changed now that we have discovered Chester luggage. The luggage is durable. The suitcase has many features we never before had on a piece of luggage — and we love it. Find out more in our Chester Review.
The Outer Features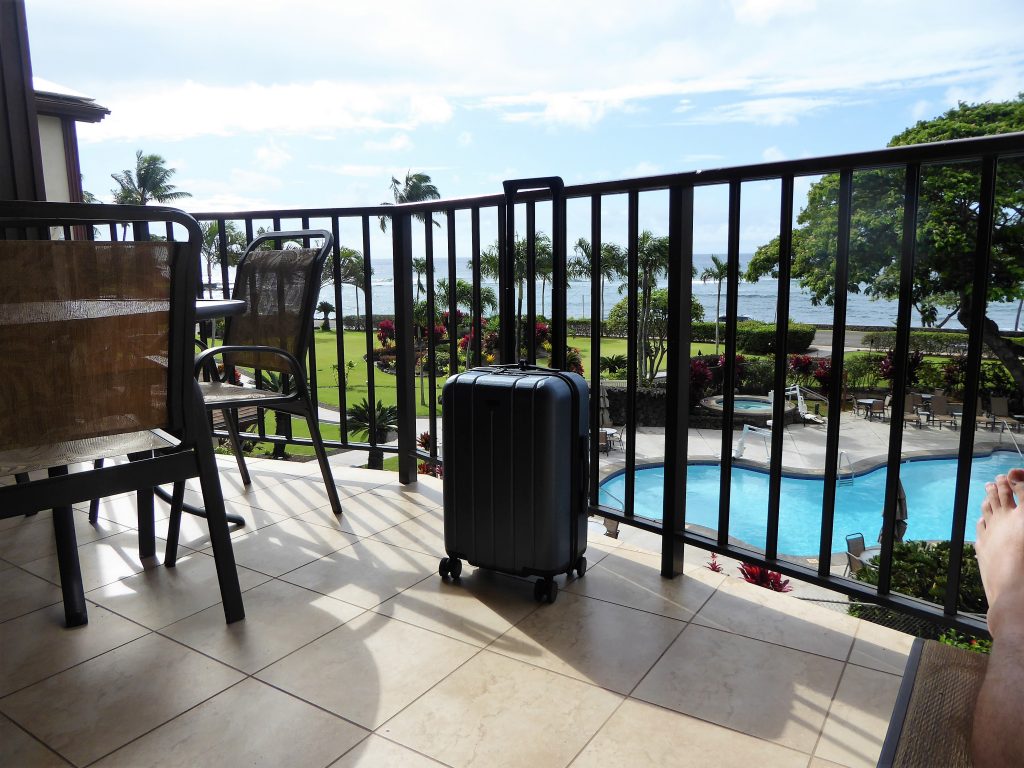 The polycarbonate exterior can stand up to even the most aggressive airport baggage handler. The outer shell is 100% poly, so it is also very lightweight.
The polycarbonate outer shell is a great feature for our family. It is easy to lift or pull the suitcase.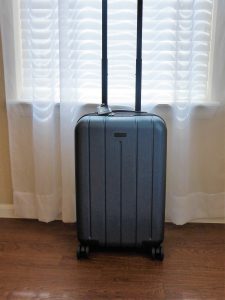 The luggage is on rolling wheels. Usually, we have struggled with luggage on wheels. It seems that the wheels don't function properly. With other luggage it felt like we forced the suitcase to move where we wanted it to go. However, that is not true with the Chester piece. The rolling action is phenomenal. And the lightweight shell helps with the mobility of the luggage.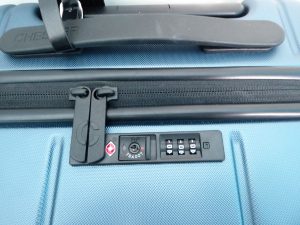 One of our favorite features on the Chester is the security lock system. We like having the added comfort knowing that we can lock our luggage and not worry about others getting into the suitcase. And the locking mechanism is a snap — literally. Simply enter your code and the locks snap off.
Seriously, someone my age should not have locked and unlocked the suitcase as much as I did when testing it out. But it was that much fun. Yep, the simple things in life bring me great joy.
Inside the Suitcase
One of the features my wife most loves is the zippered pouches on each side of the interior. This provides a great way to separate clean and dirty clothes, or clothing from shoes and other accessories. And it's quiet a novelty for us. We've never had a suitcase with zippered sides, so it's a great new feature for us.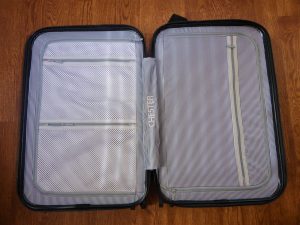 In addition to the zippered pouches, there is also a side pocket with a good sized laundry bag in tow. So, in addition to the zippered pouches, you can put your dirties in the laundry bag, zip it up, and rest easy knowing your dirty clothes are separated from the clean clothes.
All of these features make for a nicely organized interior suitcase. My obsessive compulsive personality just loves these interior pockets and pouches.
How We Got Our Chester
We need to tell you upfront that Chester approached us about reviewing the suitcase. We did receive a complimentary suitcase for our review, although everything we say in this review is our honest, unbiased assessment of Chester.
Chester approached us with a email offer, asking if we would be interested in reviewing the suitcase. I was hesitant at first, unsure if the offer was legitimate. However, I did some research, and the company seemed legitimate. I also learned that some fellow travel bloggers had received a similar offer, so I contacted them. They offered rave reviews of the company and their dealings with Chester throughout the process. So, we jumped on board.
Chester was quick to reply to our email, and shipped our Sea Blue luggage to us straightaway. Seriously, I think Chester had faster delivery than we ever get from Amazon Prime.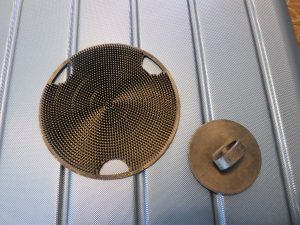 Even better, a few days after our suitcase arrived, we received a silicon face scrub and silicon body scrubber to keep inside the luggage. These items are great if you need to clean up on the road and don't have a washcloth handy.
One Thing We Would Like
While we do love the Chester, there is one item we could really use. During a recent trip to Hawaii, I used the Chester as my carry-on. It was simple to get the luggage on and off the plane.
But, there was one problem. When going through security, I always had to open up and unzip the suitcase to remove my Kindle and camera. The same thing happened when I had to pull out travel documents.
I really wished the Chester had a simple side pocket where I could store these items. While I understand that may be difficult with the hard shell exterior, it would have made the Chester a perfect carry-on bag.
We will continue using it often as a checked bag, or as a carry-on that doesn't need to be opened during traveling. But, I won't use it as a primary carry-on in future.
Are You Ready for Your Own Chester?
Can't wait to get your own Chester luggage? Lucky you. We have partnered with Chester, and when you use this code, you can get 10% off of your own piece of luggage.
---
You Might Also Enjoy:
Our best travel tips for flying with kids.
Find out if a Timeshare is the right choice for your family.
---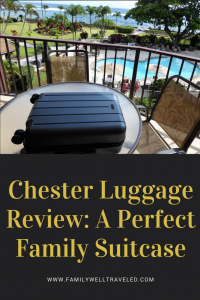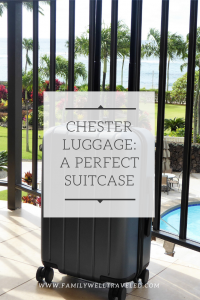 All photos and content are by Family Well Traveled and use of photos or content without permission will result in legal action.
---
---