Is a Timeshare a Good Idea for Family Travel?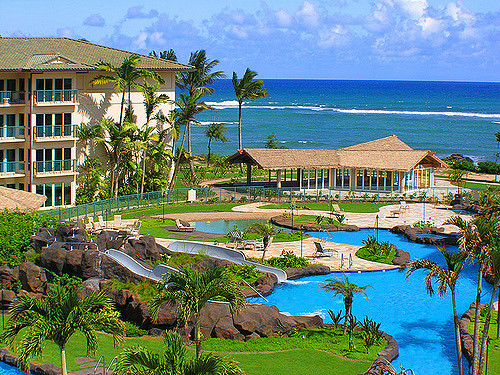 Yep, we're going there. We're going to talk about the dreaded topic of timeshares. Some say that they are your best option for travel while others argue that they are not worth the money or the hassle. The truth from our perspective is that they are a resources that, when used effectively, can add great benefits to your travel.
We are the owners of two time shares, both of which were acquired through gifts from friends and family. Being lucky enough to not have to pay the upfront purchase prices most likely influenced our overall opinion of their value, so take our advice with a grain of salt and always do what is best for your family financially.
Here are a couple of perks to owning a timeshare:
You get more space for your family
Don't get us wrong, hotels are great. But, hotels have tight living quarters. If you've ever traveled with an antsy little one, you know how difficult it can be to keep them quiet in a hotel room. Timeshares offer options from studio apartments to three bedroom condos. Sometimes, it's necessary to have more room to get the fidgets out and to be a little bit louder.
One Thanksgiving, we were able to rent an isolated cabin for our family and some friends. Then, we didn't have to worry about people next door hearing us and calling the front desk to complain about crying kids.
Meal savings
There are many travel expenses, and meals are no exception. Eating out on vacation can be pricey. With the exception of some studio apartments, your timeshare will have a kitchen, with a full refrigerator, oven, microwave, etc. This allows you to prepare low cost meals and save money. If you prefer to eat out and not have to cook during vacation you can run with that too. But, we like eating breakfast, preparing a dinner or two, and providing late night snacks at the timeshare and saving a few bucks.
Thinking of purchasing a timeshare? Here are some details you may want to consider:
Points versus weeks
There are two basic timeshare offers out there. In the older, more traditional model, you purchase a resort location and buy a week. You are set up with a specific week of the year, in a specific unit type (one bedroom, 2 bedroom, etc), at a specific resort. This is a good option for families that enjoy vacationing at the same spot year after year, like an annual summer vacation to Orlando. The only flexibility you have in this model is to trade your week for a week somewhere else through 3rd party timeshare exchanges such as RCI or Intervals International. Exchanging your week is actually rather easy, but does come with an added fee and you cannot break the week up into a few nights at multiple resorts.
The newer, points model offers you some more flexibility. You are still technically buying a specific week at a specific resort, however that week equates to a set number of annual points that are used as currency within a network (Hilton, Wyndham, etc). Your points can be used all at once, or divided up into multiple trips throughout the year. For example, you may have 5,000 annual points and spend it across 2 different vacations, a 5 night stay in Orlando for 3,500 points and a 2 night stay in Colorado for 1,500 points. Each reservation may have a nominal booking fee, however; you may also have the option of staying at your purchased resort for no additional fees.
The points model tends to be a bit more expensive, yet vastly more flexible, than the specific week model.
Yearly fees
After you have purchased your week, you will have to pay yearly maintenance fees. Be aware that the cost of these fees can increase over time and tend to be the thing that attribute to timeshare owners regretting their purchases. Fees vary greatly between resorts and physical locations. This is where a little homework can greatly pay off. If you are looking more to the points model and not a specific resort, purchase somewhere with lower maintenance fees and you will save thousands of dollars over the course of ownership. Make sure you include the maintenance fee into the equation as to whether or not a timeshare makes financial sense for your family.
The pitch
We have been to way too many timeshare sales pitches. Usually we go with absolutely no intention of buying and are only there for the promised freebies like attraction tickets, gift cards or free future vacations. Yes, just like 99% of the other people in the room. These pitches are not fun and they last WAY too long. That's the truth. The salesman are trying to get you to make an emotional and rash decision and are willing to use all kinds of high pressure techniques. We have seen it ALL. However, if you've done your homework and are ready to purchase a timeshare, let us let you in on a little secret. The best offer will be at the end of the pitch. If you sit through the sales pitch and want to purchase, wait until the final offer before you're booted out the door. It's going to give you the most bang for your buck. Just don't tell them that we told you so.
Affiliate programs
When you purchase a timeshare, you also get the opportunity to participate in affiliate programs, such as RCI or Intervals International. You might have to pay a little more to join these affiliate programs, but it is worth the expense since these groups allow you to exchange your week, or points, to travel anywhere in the world. For example, we own points through Hilton Grand Vacations and they do not have a resort in South Dakota. However, since we are also in the RCI exchange, we can use our Hilton points toward any RCI participating resort, several of which are located in South Dakota! These affiliate programs also have global options, so we can book lodging in Scotland if we want to search for Nessie.
Timeshares are difficult to sell
Yes, we know that timeshares can be difficult to unload if you are no longer to afford them. The internet is full of "Sell Your Timeshare" sites. Truthfully, it is difficult to sell a timeshare and the market is inundated with deeds for sale. We advise that your seriously consider the long-term impact of a timeshare purchase. We know people who have tried unsuccessfully to sell their timeshare. That's a real bummer. So our best and greatest advice is to know what you are getting into, and if you think you'll be in over your head, don't buy a timeshare. Vacation is supposed to be fun, not exhausting.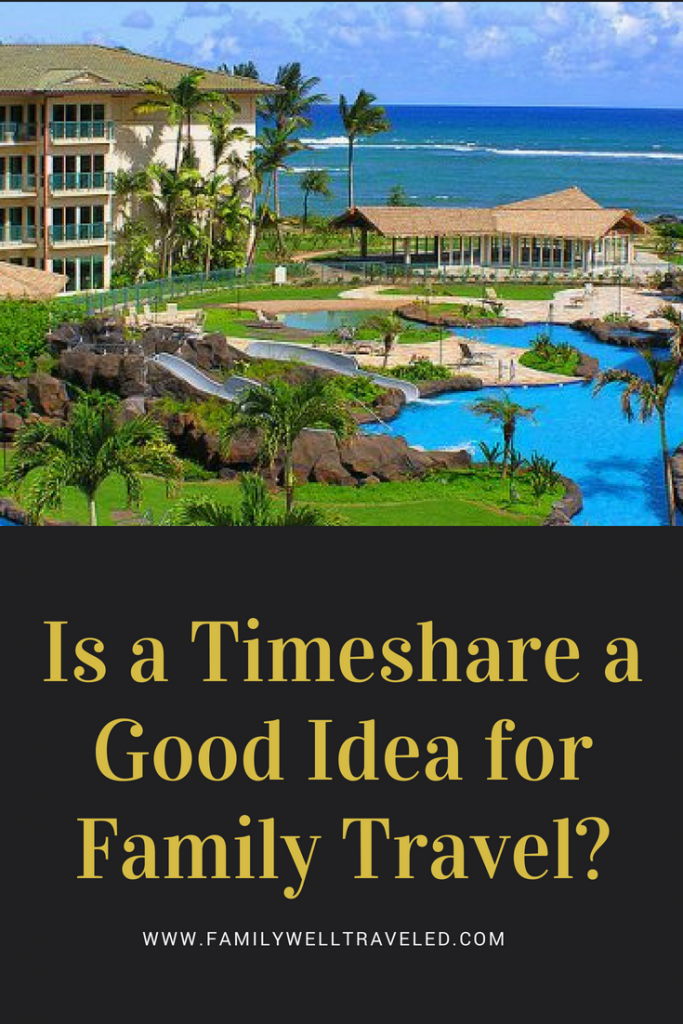 All photos and content are by Family Well Traveled and use of photos or content without permission will result in legal action.
---
---