Entertaining and Family Friendly Northern Nevada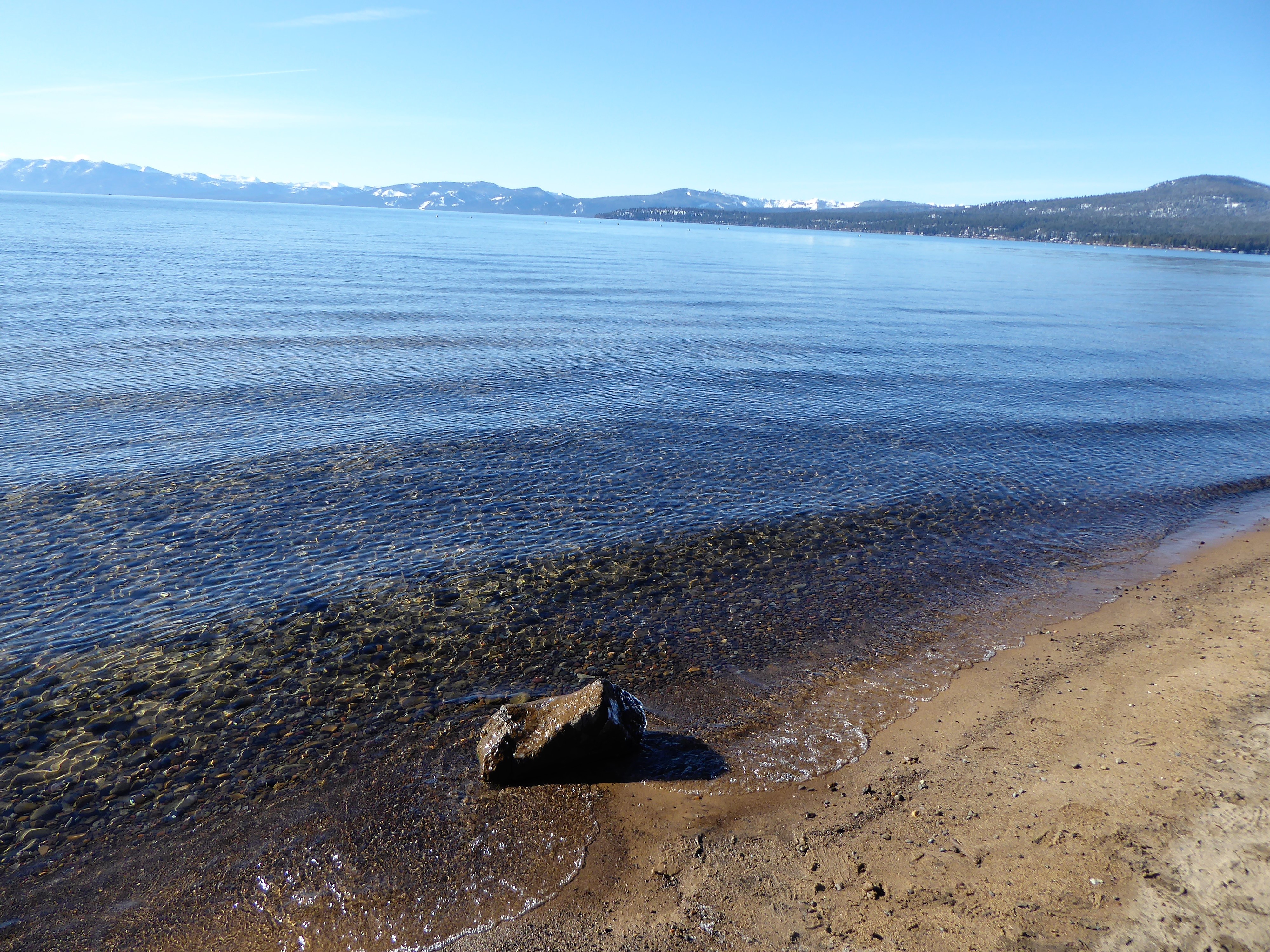 I was born and raised in the "Biggest Little City in the World." Reno, Nevada — like it's southern counterpart Las Vegas — is not considered a family friendly destination. In the 1930s and 40s it was the Divorce Capital of the World, as many Hollywood celebrities made the short trip to Reno to end their marriages. And since Nevada was the only U.S. state permitting legalized gambling, Reno's reputation as an adults-only destination was solidified. As a Reno native, I spent countless childhood days searching for kid friendly things to do. The city still boasts more adult attractions than kid-friendly attractions. Still, don't count Reno out. We're here to show you a family friendly Northern Nevada my family enjoys.
Our guide to family friendly Northern Nevada includes many places and attractions just a short drive from Reno.
Wilbur D. May Museum, Reno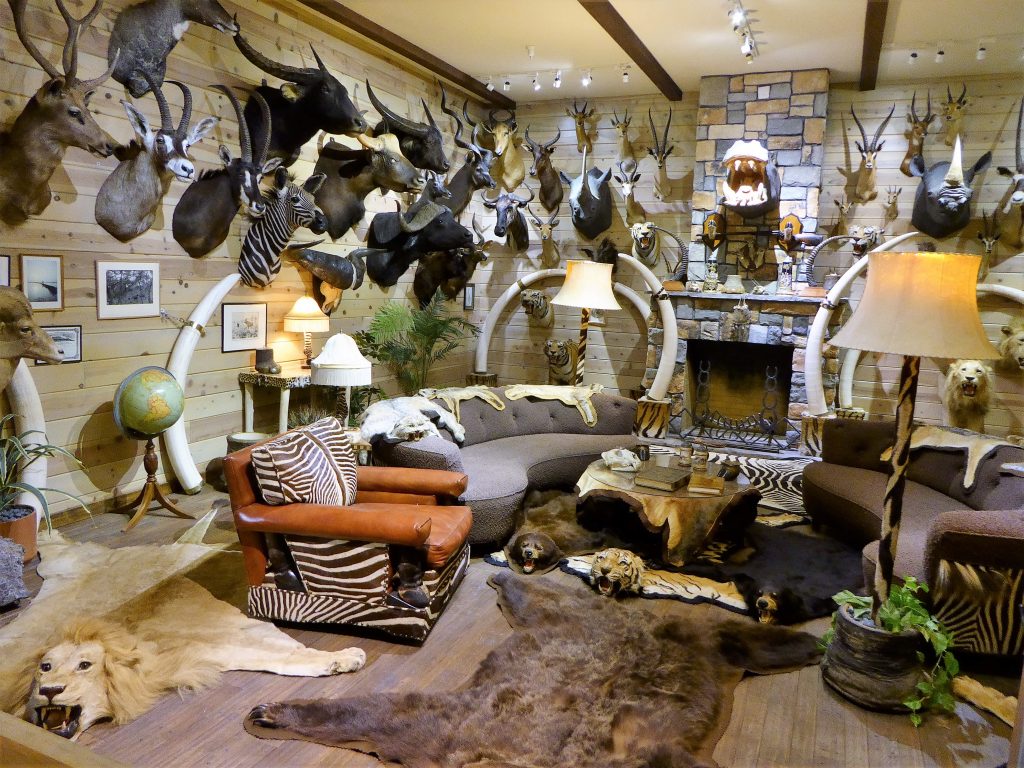 Wilbur D. May was an adventurer who made his home south of Reno. However, during his lifetime, he traveled to six continents. He was a big game hunter and collector.
The Wilbur D. May Museum, located in Rancho San Rafael Park near the University of Nevada, showcases the life of the man and hundreds of pieces from his collection. The museum also has replica rooms from his house and tack house.
May's big game hunts are prominently displayed throughout the exhibition. The animal skins can be upsetting for some (Including my daughter). I think it's important to recognize that people like May, Theodore Roosevelt, and others lived in a different era where hunting and collecting skins and furs of lions, tigers, bison, etc. was viewed differently than it is today.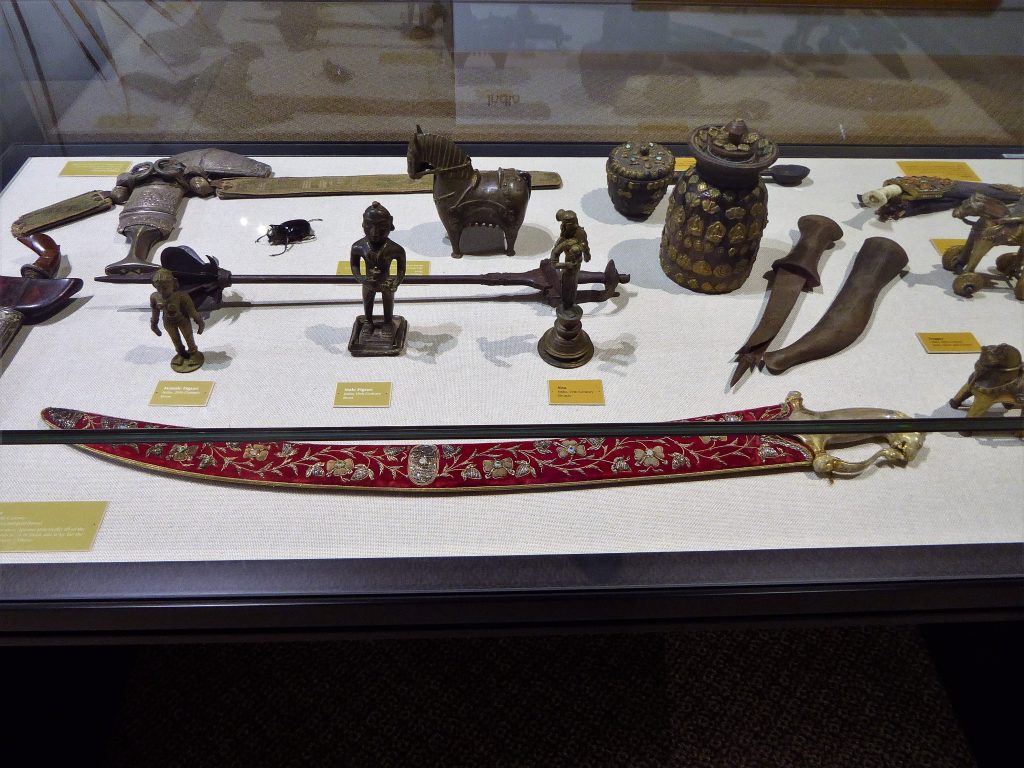 The museum, however, offers so much more than animal hides and furs. As you journey through the exhibits, you'll find priceless artwork, sculptures, artifacts, ceramics, weaponry, and currency from the six continents. His personal collection provides a walk through history and different cultures that my family appreciated.
Bonus attraction: The Wilbur D. May Museum lies within Ranch San Rafael Park Regional Park. Take some time to stroll through the park during your visit. The museum is across the street from the University of Nevada campus too.
Children's Museum of Northern Nevada, Carson City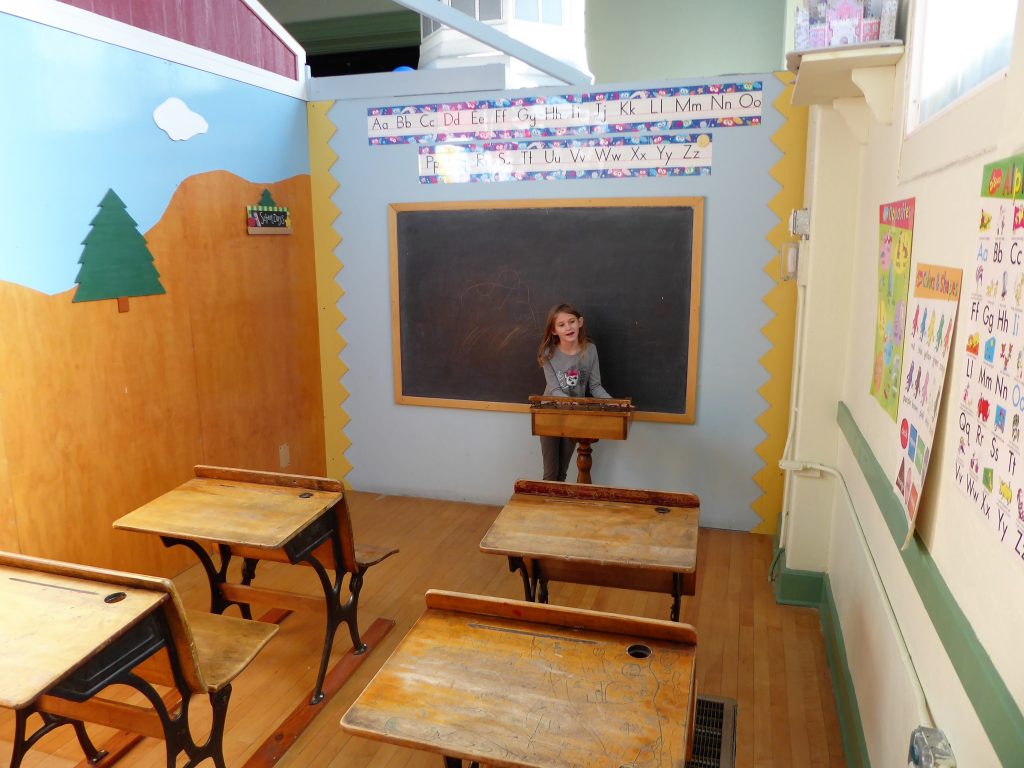 The kids insist we visit the Children's Museum every time we are in Northern Nevada. The museum, located in Nevada's capital city, is completely interactive. Most of the exhibits are in a main room. The exhibits teach kids about the government, geology and ecology of Nevada. Kids can play around in a general's store, make meals in a restaurant, teach class in a one-room schoolhouse, or examine patients in the hospital room.
If you have nefarious friends, you can lock 'em up in the jail cell (if you can catch them), you can fly a prop plane, navigate a steam engine, or learn to tie knots like a pirate.
The museum stimulates the STEM mind with mind-bending puzzles, fun math games, and a greenhouse with a hydroponics system.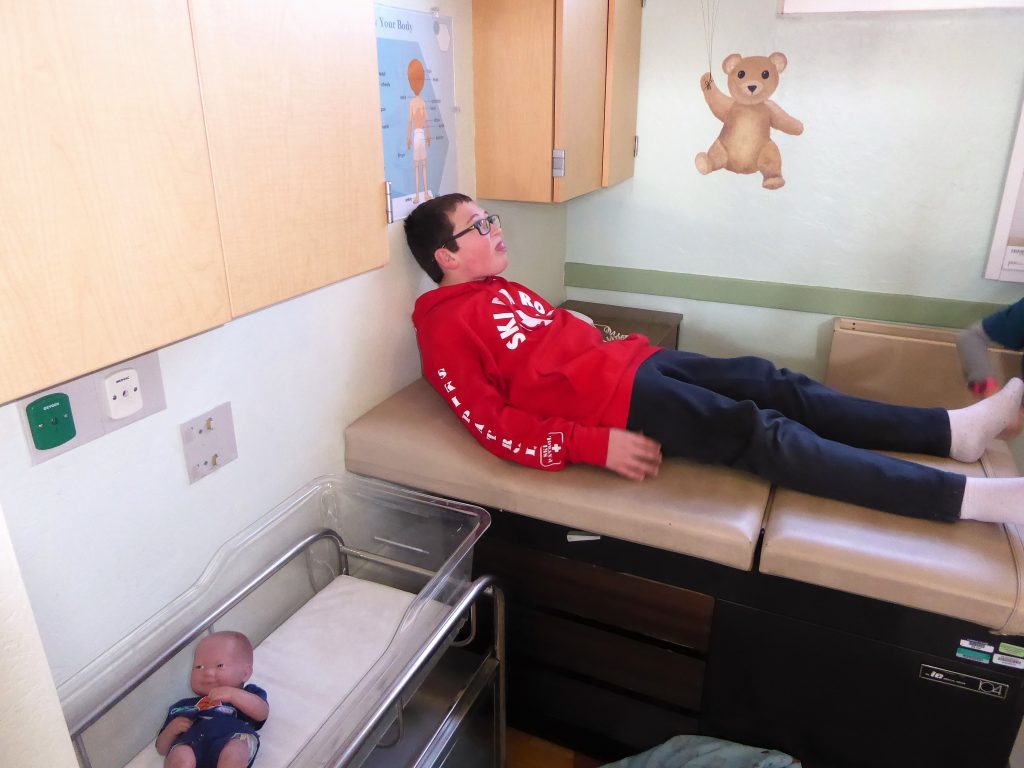 And if that doesn't entertain the kids, they can climb a rock wall, or work their way through an obstacle course that ends with a slide.
Each year when we visit the museum, we have discovered new exhibits that engage our kids. Definitely worth a trip if you're in the capital city.
Bonus attraction: The Nevada State Museum is only a couple of blocks south of the Children's Museum. It is worth a visit to see a prehistoric horse, a replica mammoth, a operating mint, and the baskets of celebrated Native American artists Dot So La Lee.
Mormon Station State Historic Park, Genoa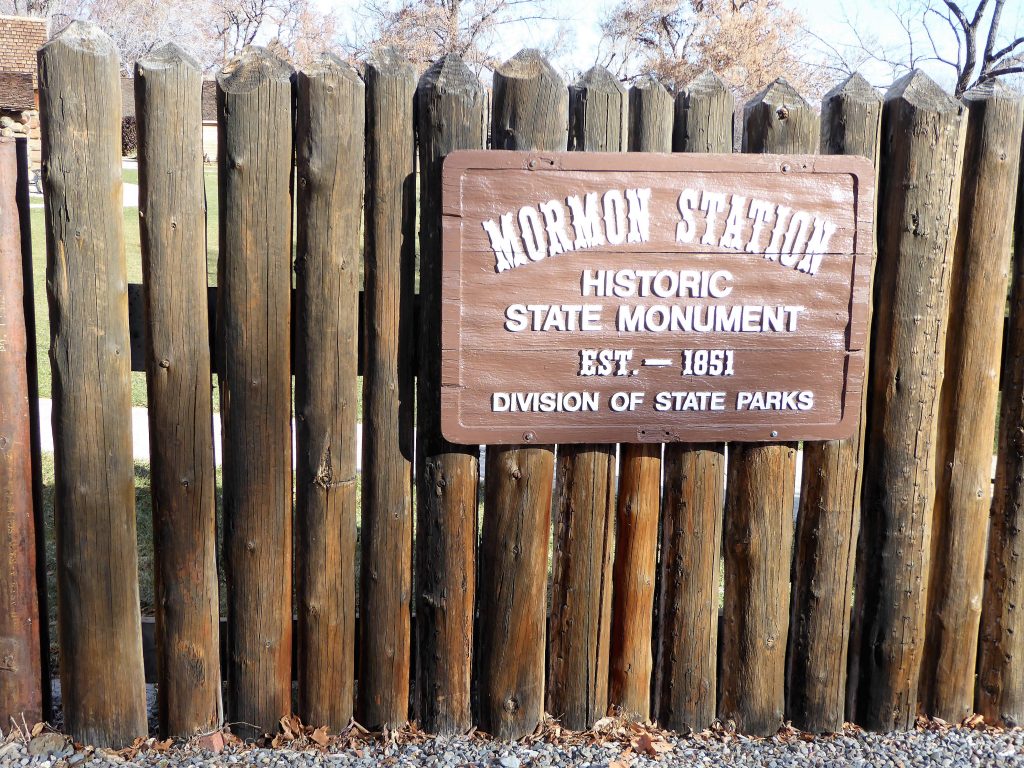 Genoa was the first permanent settlement in Nevada. The small town, about an hour south of Reno, maintains a old-west town feel. The town also has a rich history, as one of the stops on the Pony Express Trail. The town also has a resident legend in Snowshoe Thompson, who delivered over the snowy Sierra Nevada mountain range.
Mormon Station State Historic Park is centrally located in Genoa. The park was the stop for the Pony Express. The park is a perfect place to take a stroll, admire some 19th century wagons and tools, have a picnic lunch, or walk a dog.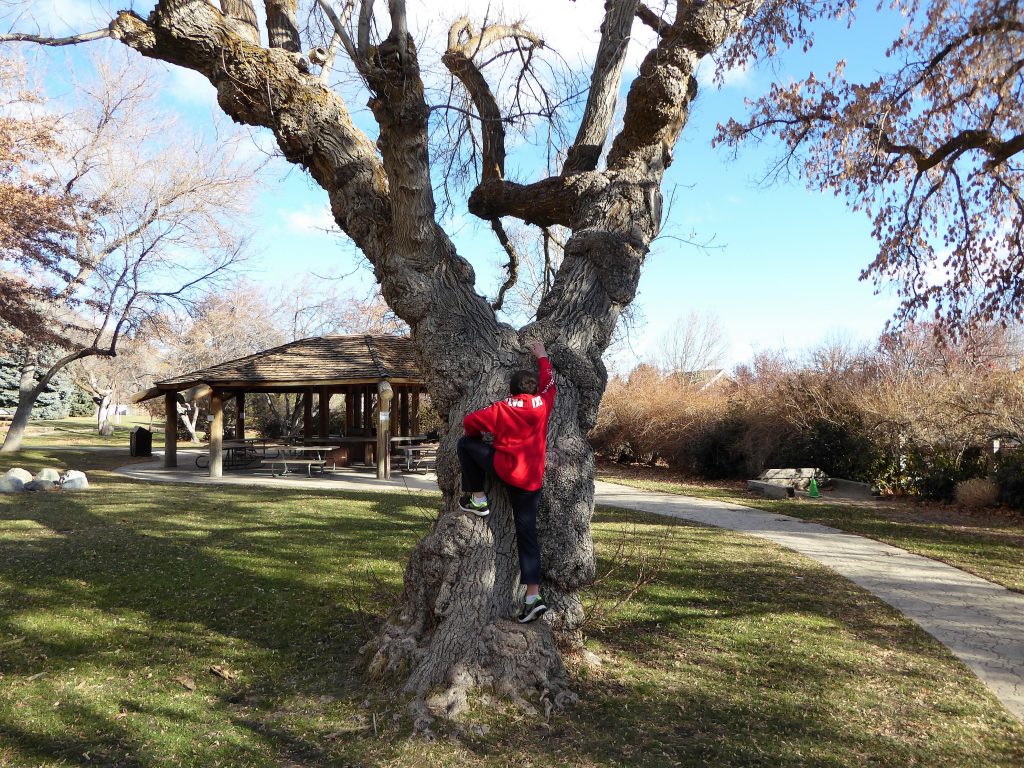 We love the trees throughout the park. Their gnarly and bulbous trunks and branches are amazing to look at – or climb if you're my son and daughter.
King's Beach State Recreation Area, Lake Tahoe, California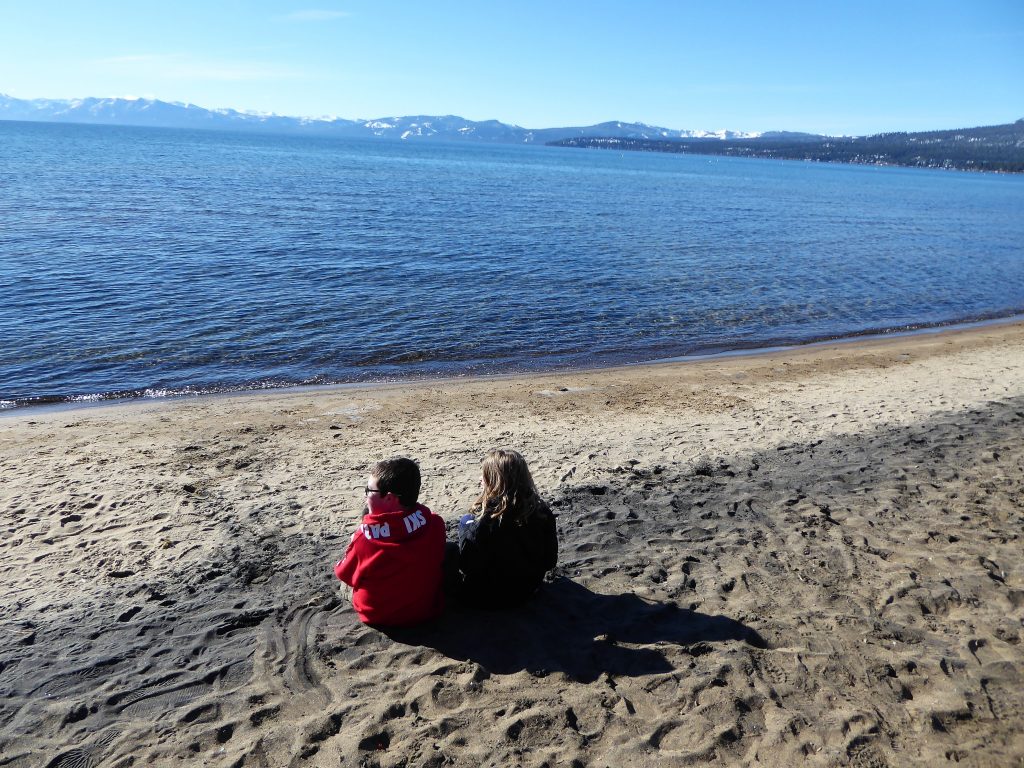 No visit to Northern Nevada is complete without a drive to Lake Tahoe. The world famous lake is a short drive from Reno. It creates a stark contrast with the mountain desert scenery and climate just a short drive east. The alpine forests, ski resorts, and pristine lake provide days of entertainment.
King's Beach State Recreation Area lies just a couple miles west of the Nevada/California border. The beach has day access for a $5 parking charge.
King's Beach is one of the longer, larger beaches along the Tahoe shoreline. During the summer, it is packed with beachcombers and swimmers brave enough to plunge into the always frigid lake water.
We visited King's Beach on a warm winter's day. Before I could pay and receive my parking pass from the electronic kiosk, the kids had hit the beach. By the time I made my way to the beach, my son stripped of shoes and socks, was wading knee deep in the water. Crazy kid.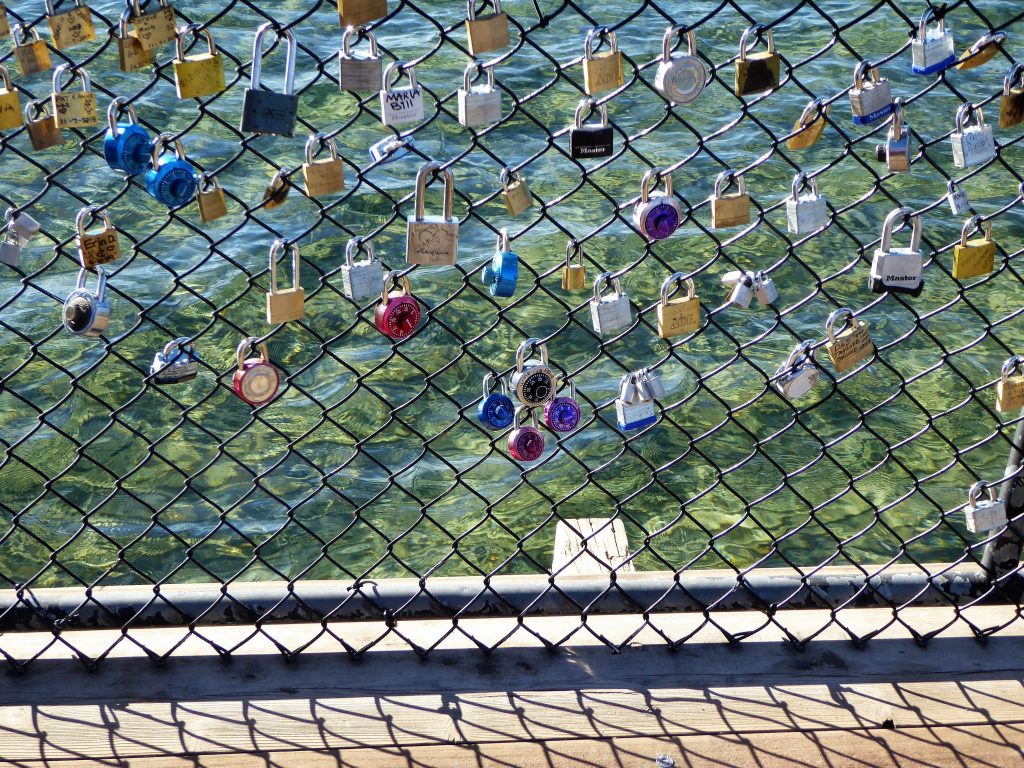 With a playground, long beach, boat dock, and wood pier, we spent a pleasant couple of hours on the beach. We enjoyed walking the wood pier and seeing the "love locks" clipped to the pier's wire fencing.
Unfortunately, our winter visit had one downside. There are a number of public restrooms at the park (and very few public restrooms at the nearby businesses). Too bad only one of these restrooms is opened during the winter. We had to wait in a line 25-30 minutes to use the beach restroom.
Bonus attraction: There are great beaches on the Nevada side of the Lake, too. One of our favorites is Sand Harbor. Read about our winter trip to Sand Harbor.
Squaw Valley Ski Resort, California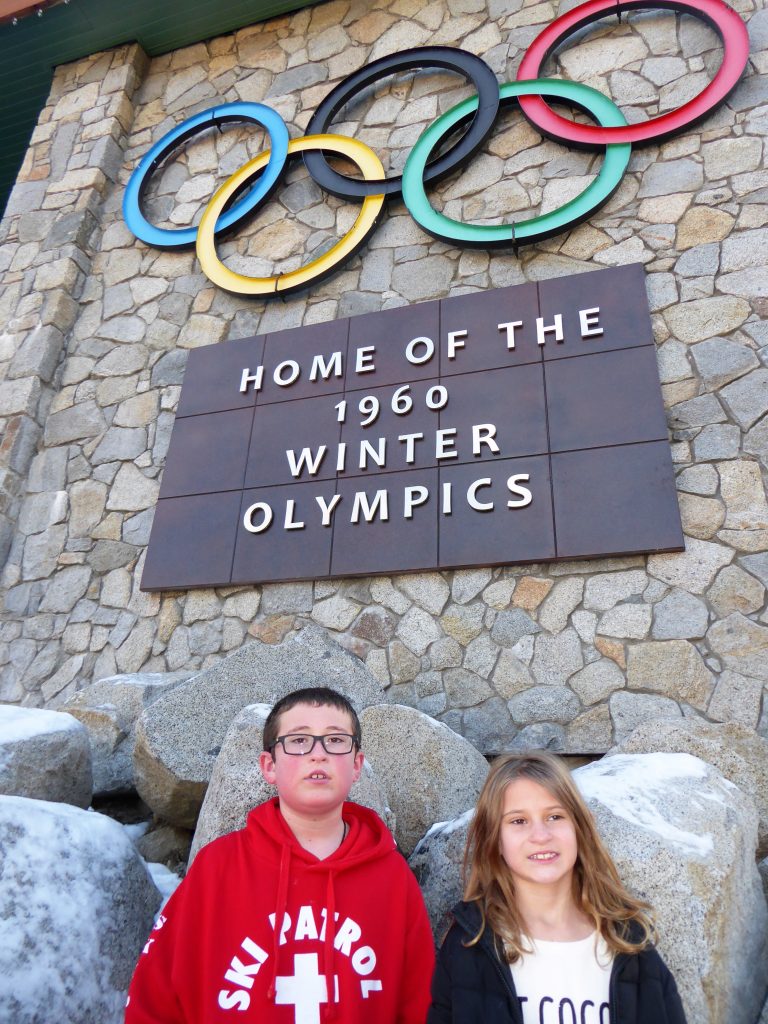 Squaw Valley hosted the 1960 Winter Olympics. Today, the ski resort and Olympic Village provide ample shopping, restaurants, and adventure. Activities at the resort include riding the aerial tram to the mountain top where you can climb a rock wall, test your abilities on a slack line, swim, or eat ice cream. At the mountain base, you can sled, ski, sky jump, snowmobile, or go dog sledding. Of course, you also can tour the Olympic Museum during summer months.
Squaw Valley, like many ski resorts, has diversified its attractions, providing year-round entertainment.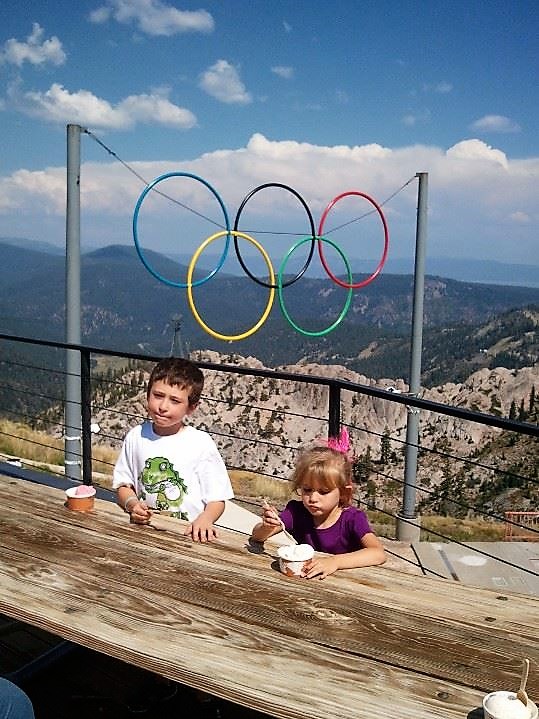 Virginia City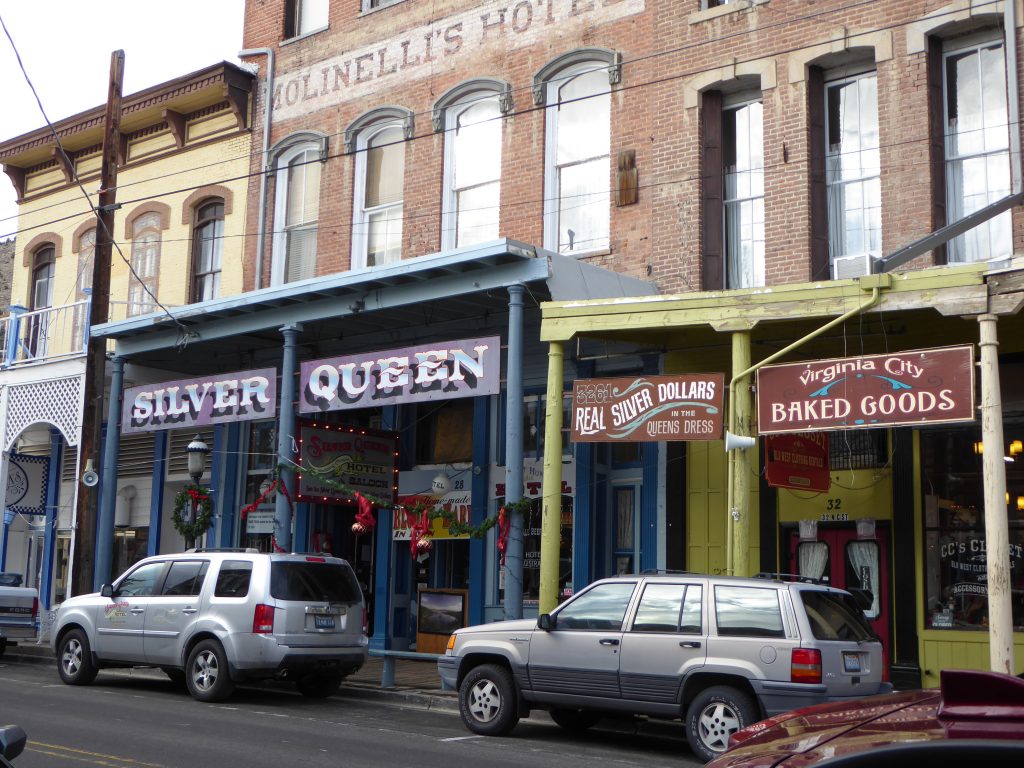 The Old West lives on in Virginia City. The mountain town, a 45-minute drive from Reno, boomed during the 1860s when miners discovered a rich silver vein. The town's population swelled with miners, nouveau riche, outlaws and courtesans. The town's famous Piper's Opera House hosted world renown artists (and still does).
Virginia City has preserved its Old West downtown, complete with wooden boardwalk, saloons, and mercantiles.
Our son loves "Cowboy Town" — as he dubbed it when he was about three-years-old. We love to visit the historically rich town, explore the museums, tour the mines, sluice for gold, catch a melodrama, and step where former journalist Mark Twain walked while a beat reporter in the rugged mountain town.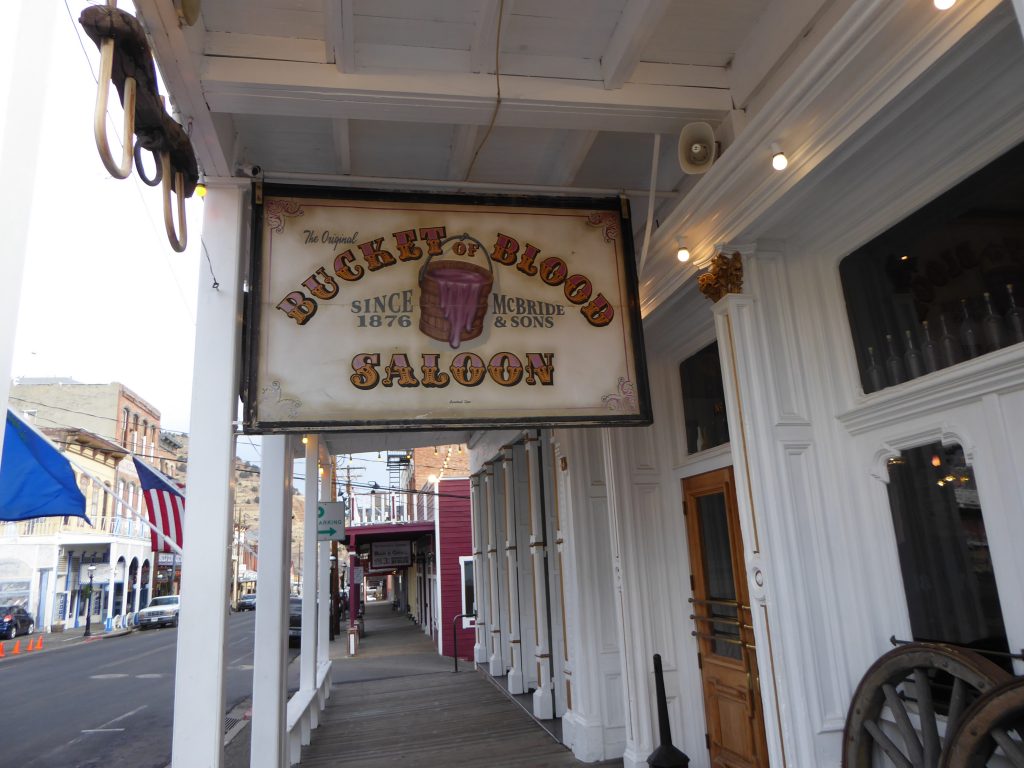 You can read more about our Virginia City visit.
Bonus attraction: The spirit of the Old West is exemplified by the iconic wild horses. The wild horses still roam Virginia City and environs. While traveling to town, keep your eyes pealed for the wild horses. We have successfully spotted them during every trip to the Old West town.
Republic of Molossia, inside Dayton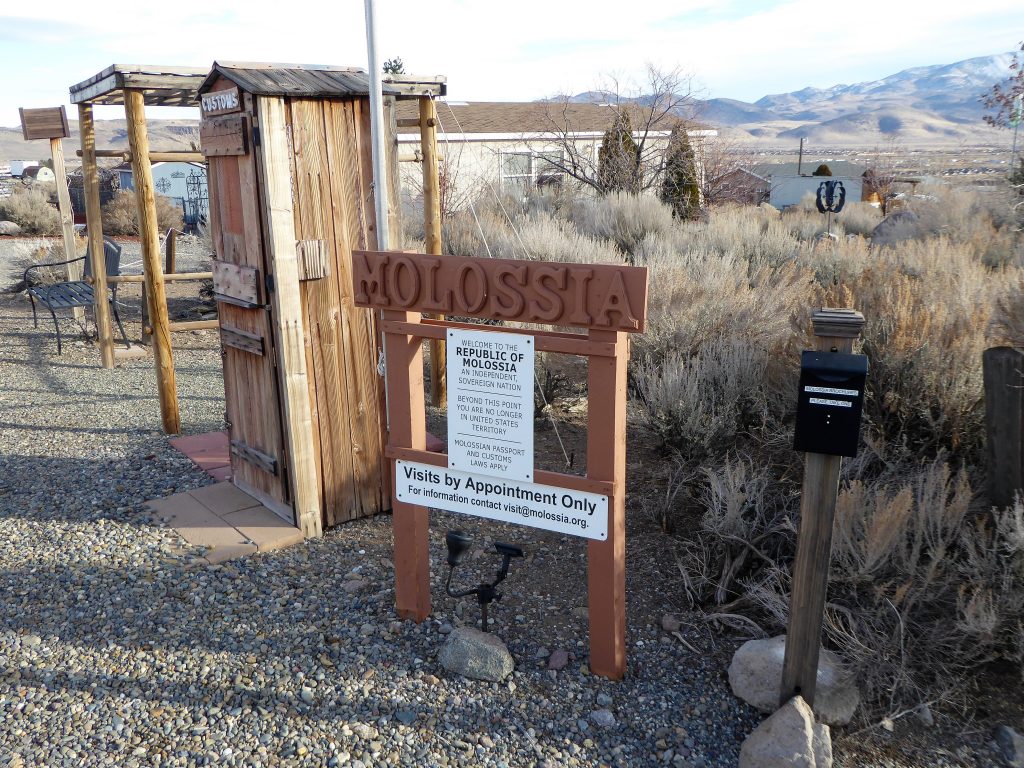 Ever heard of a micronation? Neither had I. But my son and his friends have discovered micronations. The nations, unrecognized by the U.N., are countries created by their founders. Some establish constitutions, flags, etc.
My son realized there was a micronation in Dayton, an hour's drive from Reno. He insisted we go to the Republic of Molossia. I was hesitant, mainly because I don't understand the purpose or draw of a micronation. But, in order to please my son, he and I journeyed to the border of the Republic of Molossia.
I tried to arrange a tour of the Republic, but I was unsuccessful. We were, however, told we could visit the border, which we did.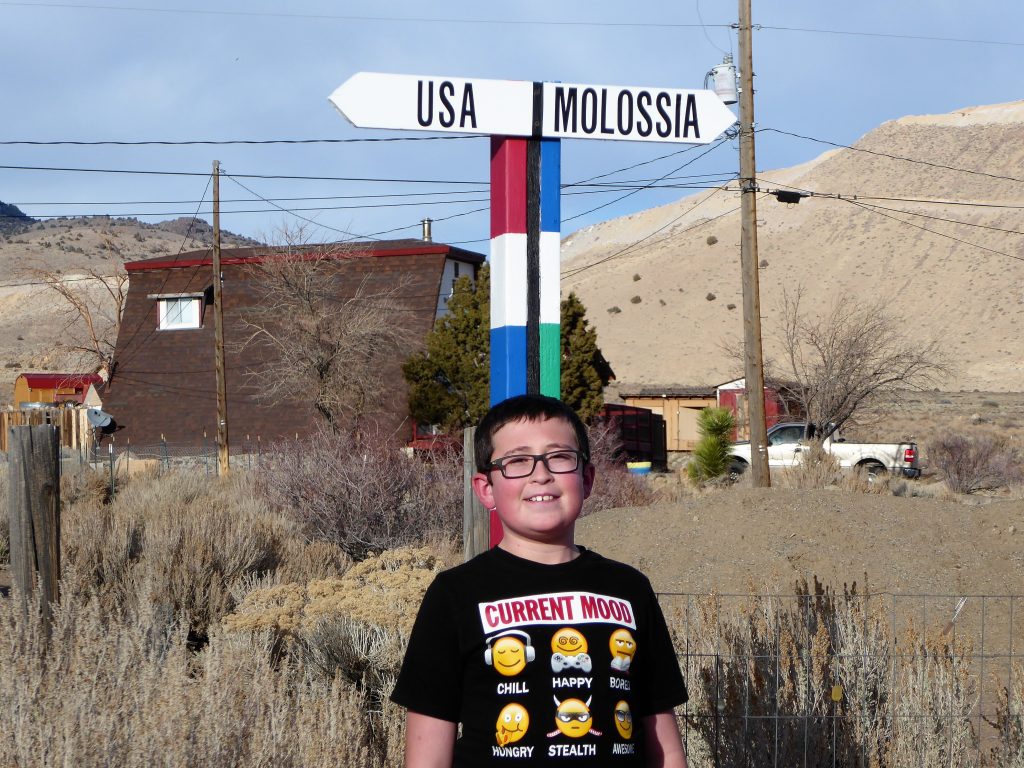 It was an interesting visit. I really enjoyed seeing the custom house, bank (yes, they have their own currency) and flag from the border. It made my son's day, so it was worth the drive.
---
You Might Also Enjoy:
See the U.S. Forts of the Old West.
Check out Family Well Traveled's trip to the U.S. Olympic Training Center in Colorado Springs.
---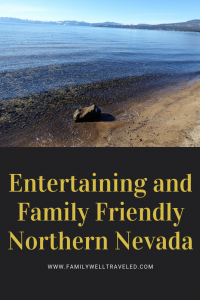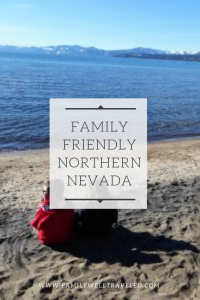 All photos and content are by Family Well Traveled and use of photos or content without permission will result in legal action.
---
---